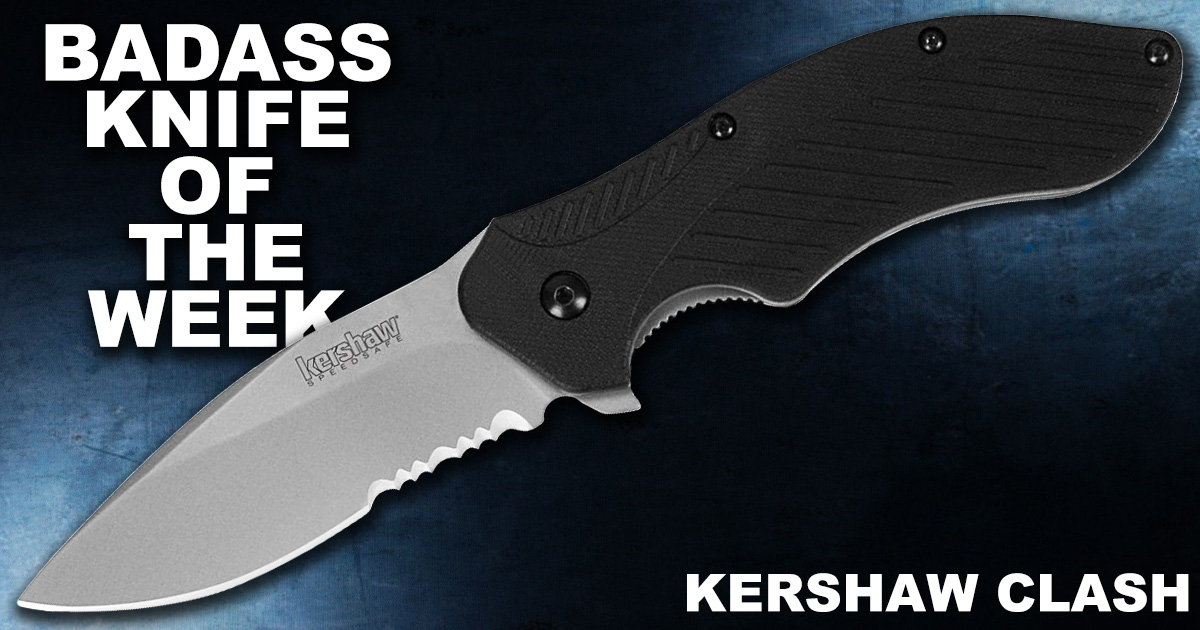 There's never been a better time to be in the market for a cheap but reliable folding knife for everyday carry. The latest Badass Knife of the Week is yet another entry into the "best for the money" category.
The Kershaw Clash is a solid and dependable assisted-opening knife with curves in all the right places.
Its 3.1-inch blade is made from functional 8Cr13MoV stainless steel with a bead-blasted finish. It's also available in a black finish. The blade springs to life with the push of a flipper tab, which is aided by the SpeedSafe assisted-opening mechanism that will never let you down.
The edge of the knife has a big belly and a slight recurve to take down anything in its path. This version of the Clash features a two-step serration pattern on the lower half of the edge for more fibrous materials that need cutting.
An ergonomically designed handle features black glass-filled nylon scales with some texturing for a comfortable grip. The pocket clip can be positioned in a right-side tip up or tip down carry.

If you don't want to break the bank but need a solid folder for work, it's hard to ignore the Clash.
For more info on this Badass Knife of the Week, see the product page for the Kershaw Clash.