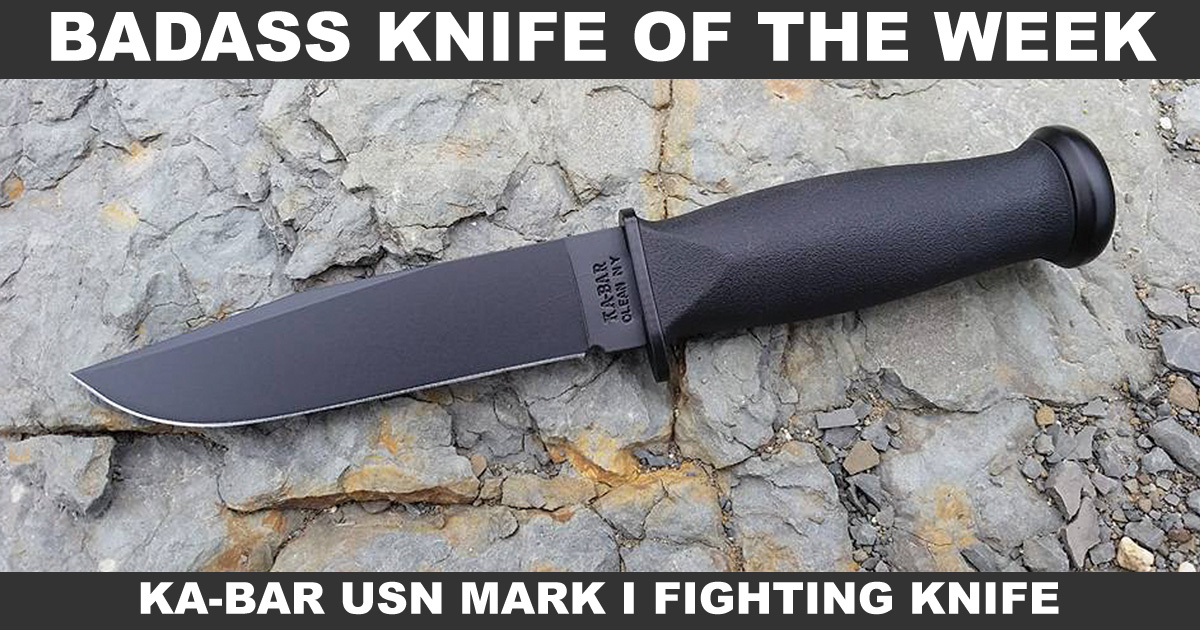 For the week of Memorial Day, we thought it would only be apt to pick a badass knife with a military history. There are so many to choose from, but the KA-BAR version of an old and iconic fixed blade was too hard to ignore.
The KA-BAR USN Mark 1 is an updated version of the fixed blade made for the U.S. Navy during World War II. The original Mark 1 had a design similar to existing hunting knives at the time and varied in specifications depending on the manufacturer making the knife for military use.
This version of the remake takes some liberties with the design to make the classic military knife more versatile and more durable. The 5.125-inch blade is made of 1095 Cro-Van carbon steel with a black coating to help increase its resistance to corrosion and damper the steel's reflective properties.
Instead of the pronounced clip point of the original designs, this clip point profile is more understated for a stronger tip. "KA-BAR" and "OLEAN, NY" are stamped on one side of the blade and "USN" is stamped on the other.

Unlike the stacked leather handle of the original Mark 1, this version has a Kraton G handle, which is nearly impervious to warping and wear.
The US-made fixed blade comes with a MOLLE compatible hard plastic sheath. You can own a little piece of the past and present with this KA-BAR USN Mark 1 Fighting Knife.
For more info on this Badass Knife of the Week, see the product page for the KA-BAR USN Mark 1.