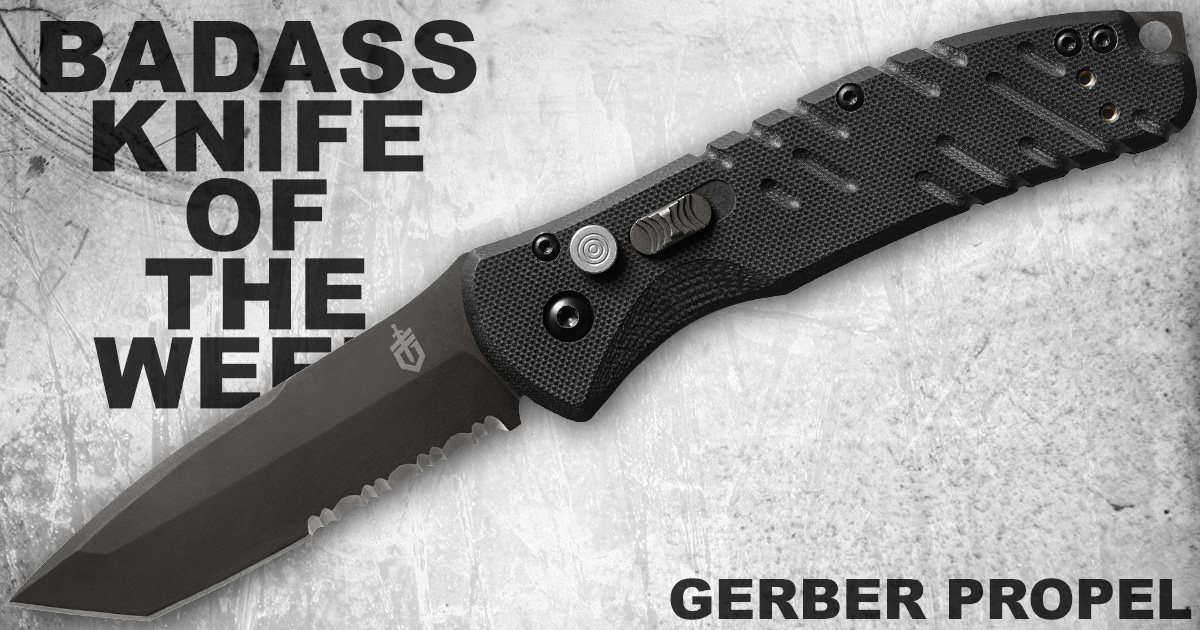 Get ready to propel yourself into a whole new world of usefulness and dependability with the Gerber Propel.
The Propel is one of Gerber's American-made automatic knives that's durable, deploys quickly and easily, and looks good in the process.
A 3.5-inch 420HC stainless steel blade features a tanto profile with a strong point and a swedge to facilitate its piercing capabilities. The partially serrated edge adds an extra layer of functionality as it can tear through rope and other fibrous material.
Of course, the real highlight of the Propel is the spring-loaded mechanism that fires the blade open with the push of the button. To close the knife, you simply have to press the button lock and push it shut. A safety switch prevents accidental opening in the pocket.
Because Gerber designed the Propel with input from military and law enforcement personnel, the knife is made to excel in demanding and unpredictable situations. The black G-10 handle scales with grippy texture helps keep this knife in the hand wherever you are.

Along with a spiked pommel at the butt and a right-hand tip up or tip down pocket clip, this knife is sure to impress. Just remember to check your local laws before buying and carrying.
If carrying an automatic knife is illegal in your area, the Propel is also available in a tan assisted-opening version.
For more info on this Badass Knife of the Week, see the product page for the Gerber Propel.