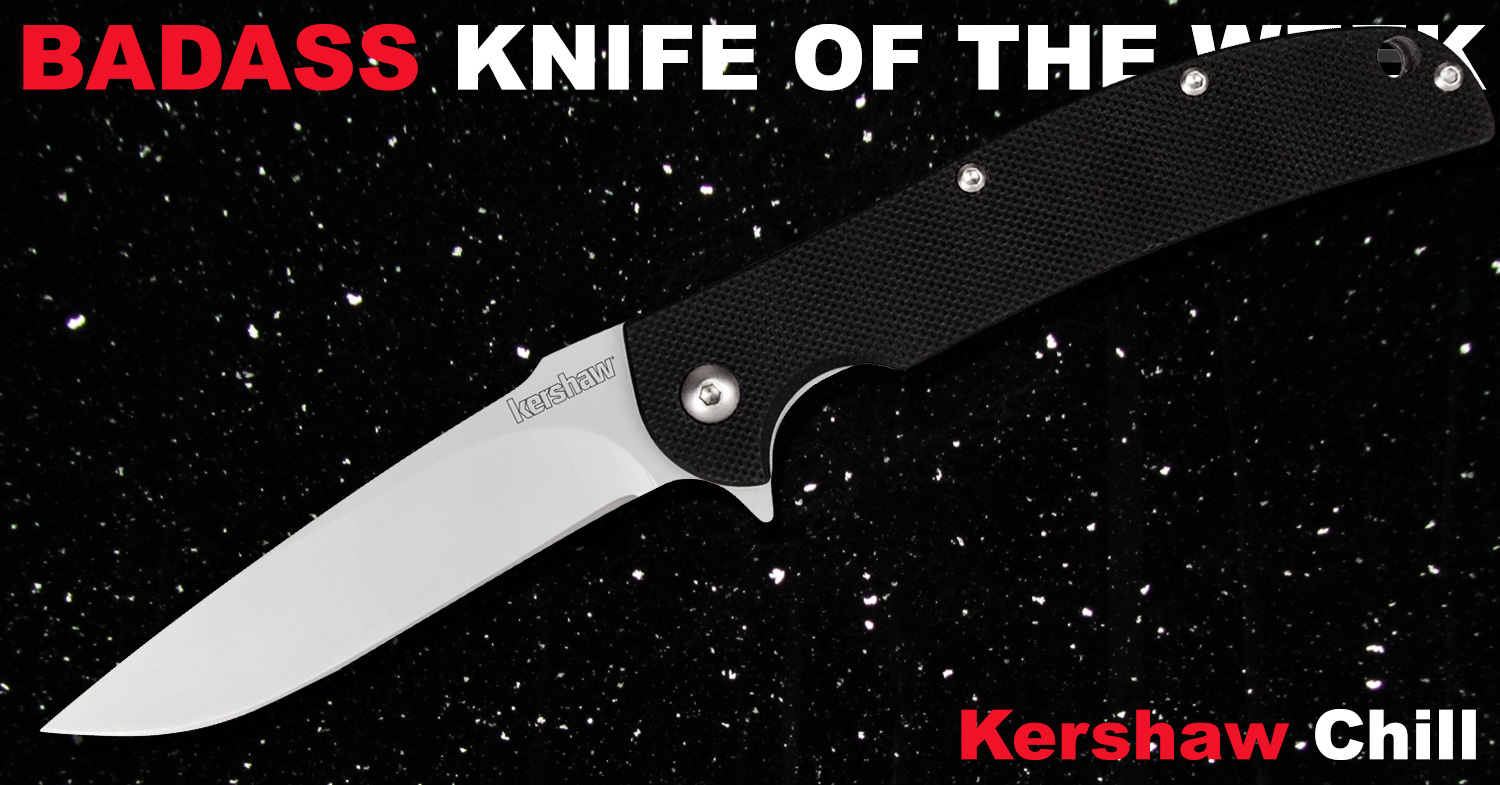 For those days when you just want to chill, our latest Badass Knife of the Week has you covered.
The Kershaw Chill is a slim, affordable folder that's happy to be your EDC when you feel like lounging around or taking it easy.
Measuring 3.1 inches, the blade features a narrow, drop point design that excels at both slicing and piercing. The bead-blasted 8Cr13MoV stainless steel is functional, resistant to corrosion, and resharpens without much effort.
The knife comes to life quickly and efficiently thanks to its silky smooth flipper manual opening action. Without thumb studs adorning the blade, the profile of the knife remains thin and inconspicuous.
Designed by custom knifemaker RJ Martin, the Chill continues its methodical design down into the G-10 handle scales with just enough contours to fit comfortably in the hand.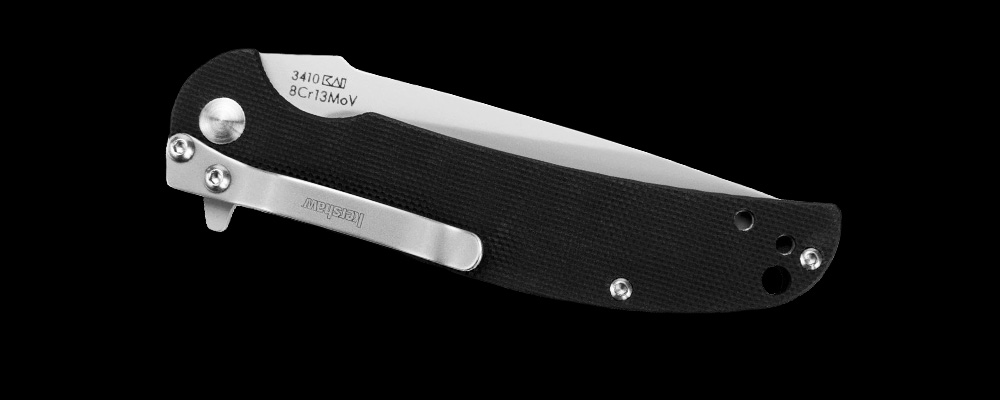 Thanks to its weight at a mere 2 ounces and a tip-up or tip-down pocket clip, the knife is more than happy to chill in your pocket without being noticed until you need it to open a box of portable bluetooth speakers for that evening bonfire at the beach.
For more information on this Badass Knife of the Week, check out the product page for the Kershaw Chill.