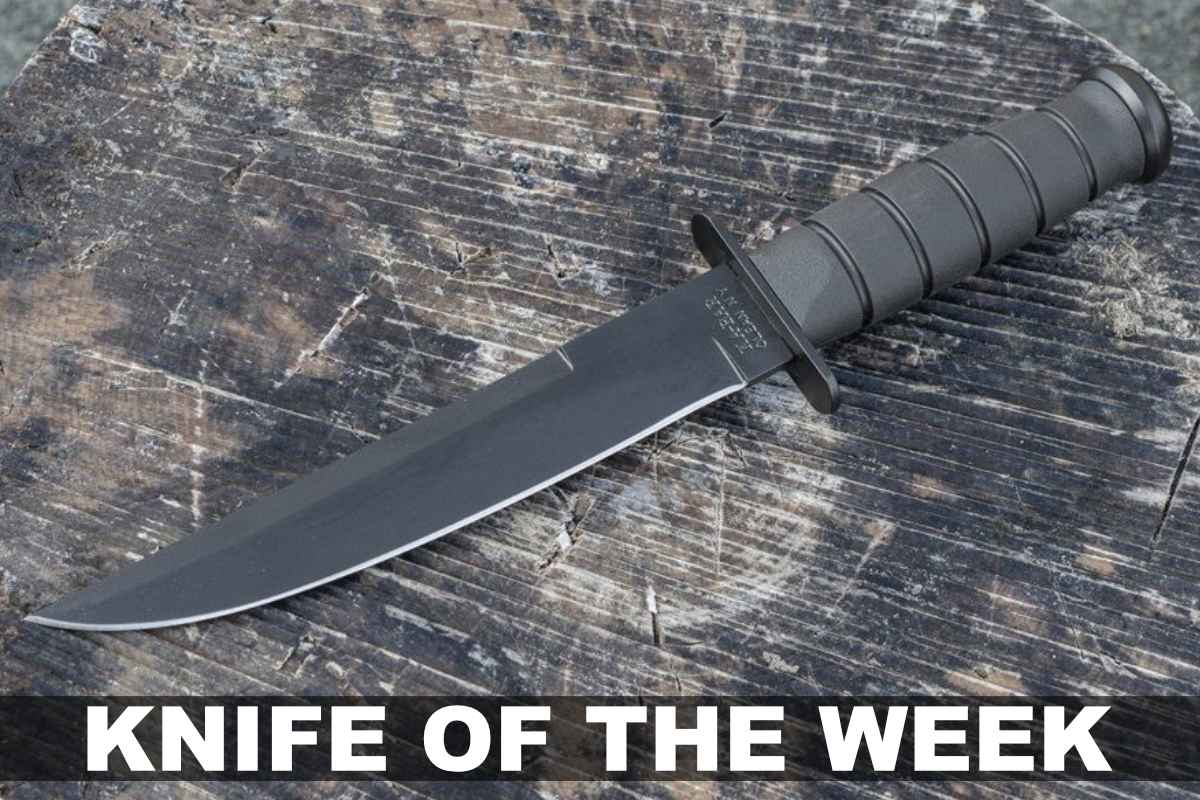 No knife is more iconic than the KA-BAR.
Even though the original is still going as strong as ever, it's always nice to give worthy knives an update or alternative design.
That's exactly what happened with the KA-BAR Modified Tanto.
KA-BAR took the original design of the old fighting knife and added some elements to make it more modern.
This version of the fixed blade trades the stacked leather handle for a Kraton G handle. This synthetic material can withstand almost anything you throw at it and conforms to the hand even better.
The other major change to the classic knife is the blade profile. Instead of the clip-point blade, this version boasts a modified tanto blade.

As a cross between a drop point and tanto blade, the blade features a strong point for effortless piercing and a nice slicing belly.
Aside from these big changes and all-black coloration, the KA-BAR Modified Tanto still has the same 8-inch blade made from 1095 Cro-Van steel with a slightly altered hand guard to prevent accidental slippage onto the blade.
The knife includes a glass-filled nylon sheath and is proudly made in the United States.