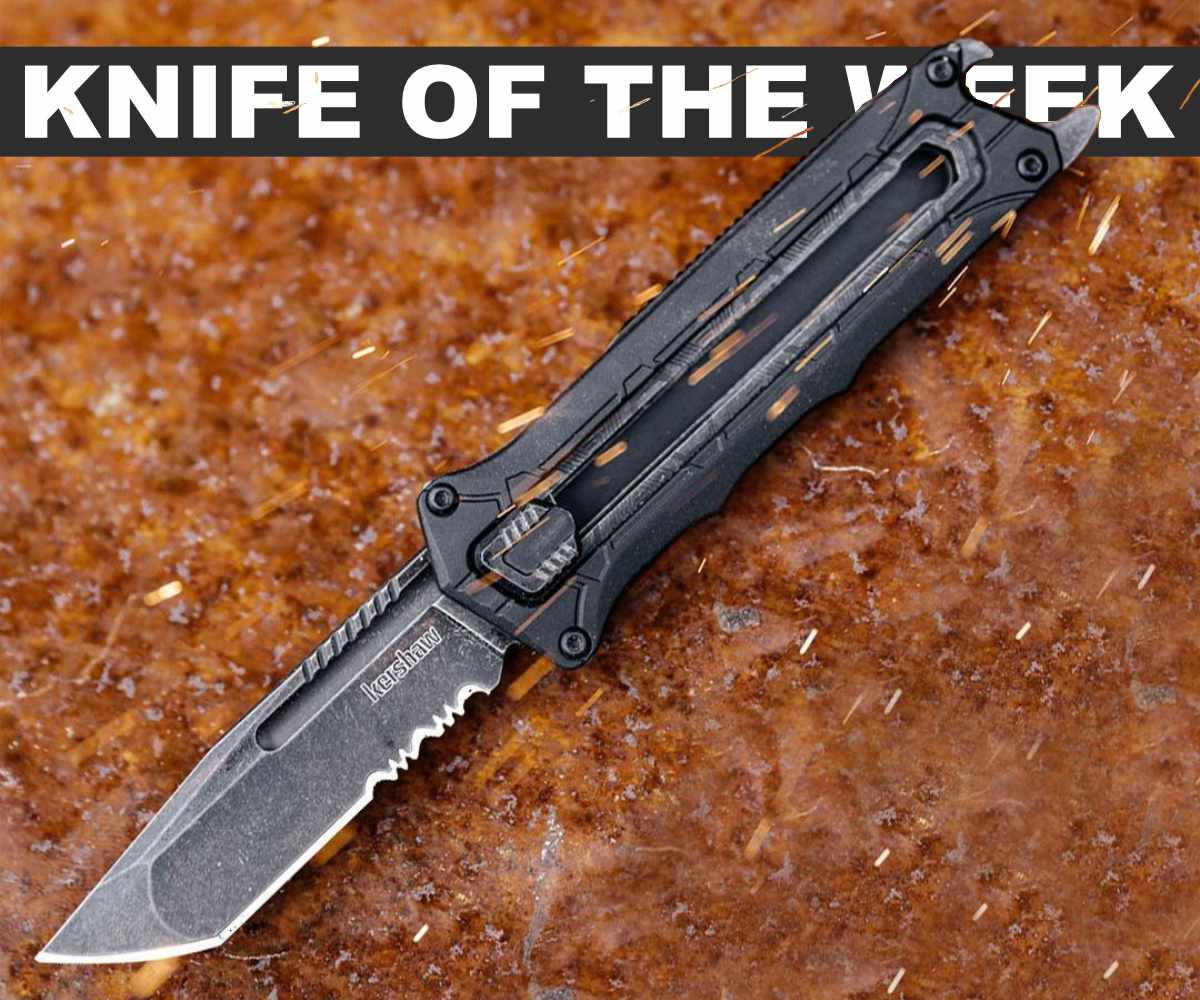 Plenty of knives look the same, feel the same, and work the same. For those times you want something that's more unconventional, reach for the Kershaw Interstellar.
The Interstellar is a fun knife with a unique-opening mechanism. It boasts a manual out-the-front blade with a tactically inspired design that's sure to turn heads.
Its blade is 2.7 inches and uses a modified tanto profile. This is a great blade shape for utility purposes, like opening boxes. A partially serrated edge also increases its overall functionality.
To open the knife, you push on the button lock and slide it open until it locks. To close it, you push the button again and pull it back. It's as simple as that.

The black handle is made of glass-filled nylon with texture and jimping to ensure a reliable grip no matter what you're doing.
At the butt of the knife is a built-in bottle opener that can also be used for light prying.
Because this is a manual-opening OTF, the Kershaw Interstellar is legal almost everywhere (check your local laws, of course). If you want to check out some of Kershaw's other top knives, check out our post on the 10 best Kershaw knives.