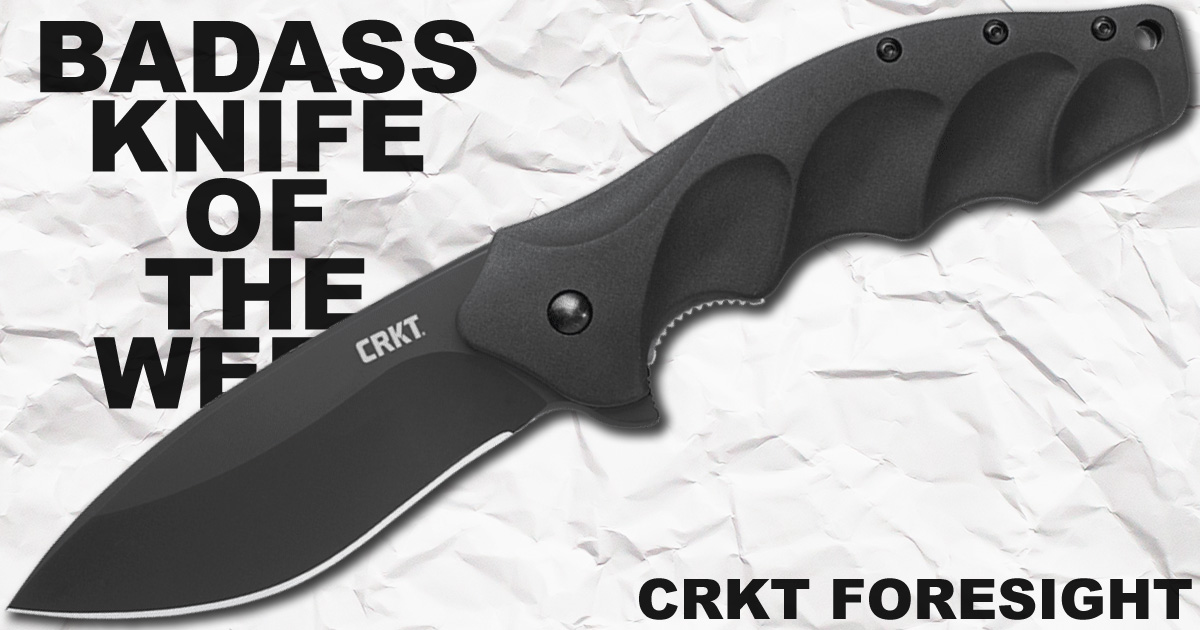 We can't always predict what's going to happen in the future. For those times, reach for the CRKT Foresight.
The Foresight is billed as an urban tactical folder with a powerful design ready to tackle all the unpredictability headed your way.
Its blade is just over 3.5 inches of black titanium nitride coated AUS 8 stainless steel, an alloy that's easy to maintain. The blade comes to life with the flip of a tab and the IKBS ball-bearing opening system.
This knife has all the fingerprints of a Ken Onion design. The curved blade features a lot of cutting belly while the handle is ergonomically designed. The blade locks with a liner locking mechanism.
A black handle is made from lightweight aluminum. If you can find a more comfortable grip than that on the Foresight, we'd love to know.

The Foresight comes with a black low-profile stainless steel clip that keeps the knife deep in your pocket. It's also available in a serrated version.
For more info on this Badass Knife of the Week, see the product page for the CRKT Foresight.