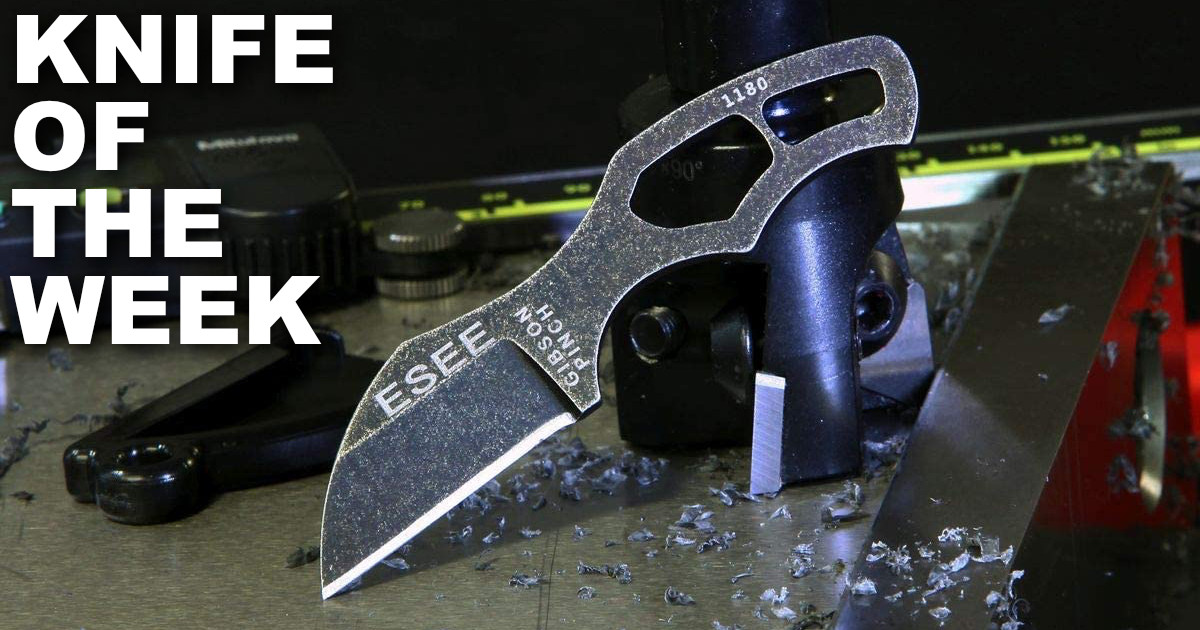 When you're in a pinch, reach for the ESEE Pinch.
This tiny Wharncliffe blade may not seem like much, but it can mean the difference between life and death. Every survivalist will tell you the same thing: the best survival knife is the one you have on you.
Unfortunately, you might not always have one of the best survival knives on your person at all times, especially because some of them can be pretty big. That's where the Pinch comes in handy.
The Pinch has an overall length of a mere 3 inches with a blade length of 1.3 inches. So how will the knife help you? Well, it's small enough to carry easily concealed and the perfect size to stick in an Altoid Mint container for emergencies.
Even though it's tiny, designer James Gibson (who has created more robust survival knives) made it so you can hold and use the knife surprisingly well.
If you add a lanyard on the back of the skeletonized carbon steel handle with a stonewashed black oxide finish, you get even more purchase on the grip.

You can add this lightweight US-made fixed blade to any survival kit or carry it around your neck in the molded sheath.
With the fantastic little CRKT Ritter RSK MK5 long discontinued, this takes up the mantle as the perfect tiny knife for survival kits.