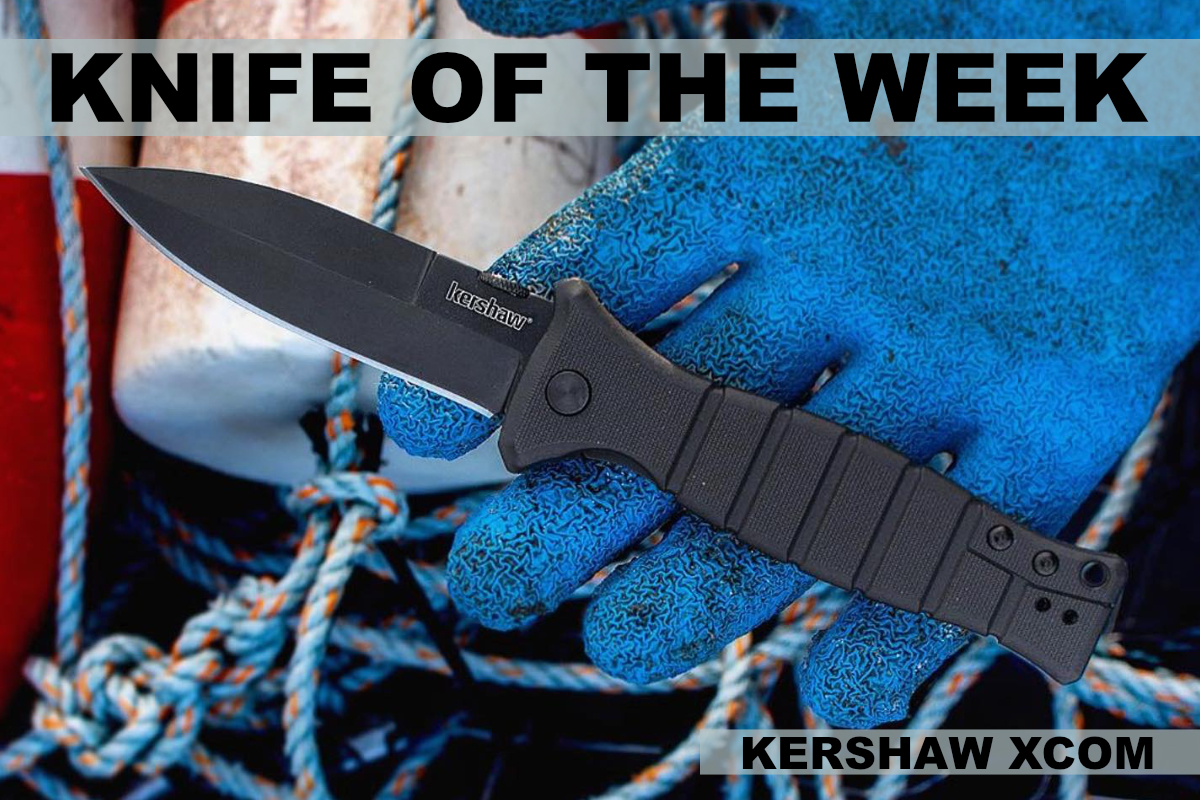 What happens when you turn a classic M3 trench knife into a modernized folder? You get an eye-catching knife with excellent ergonomics and superior cutting capabilities.
The Kershaw XCOM boasts a unique design with a shape that works surprisingly well as a hard-use folder.
Designer Les George wanted to pay homage to the World War II fighting knife. So he took the spear point blade and condensed it into a 3.6-inch black-coated folding blade that locks open with a liner lock. Only one side is sharpened but the blade still pierces and slashes like no one's business.
Instead of a flipper tab or thumb studs, the Kershaw XCOM (which came out in 2019) uses a thumb disk, making it easier to operate with gloves.

Whereas the M3 used a stacked leather handle, the XCOM weatherproofs its handle with glass-filled nylon scales that retain the same comfortable shape as the fighting knife.
George added a deep-carry, tip-up pocket clip to make this all-around folder even more convenient.