The sway back is a traditional knife design with curves from tip to butt. Who better to create a modern version of the classic knife than Mr. Curves himself — Ken Onion.
The CRKT Swindle updates the classic design with a few modern marvels, including a blade that springs to life using a flipper tab and IKBS ball-bearing pivot system and a frame lock.
The knife's 3.2-inch blade features surprisingly subtle curves for an Onion design that's almost a cross between a drop point and Wharncliffe blade profile. This allows for a nice cutting belly along with a piercing point.
Using functional 8Cr14MoV steel, the blade locks in place securely with a frame lock. The handle itself is stainless steel and provides a nice weight to the knife.
As a winner of the Most Innovative Imported Design at Blade Show, the Swindle boasts an unusual tensioned pocket clip that's unlike few others.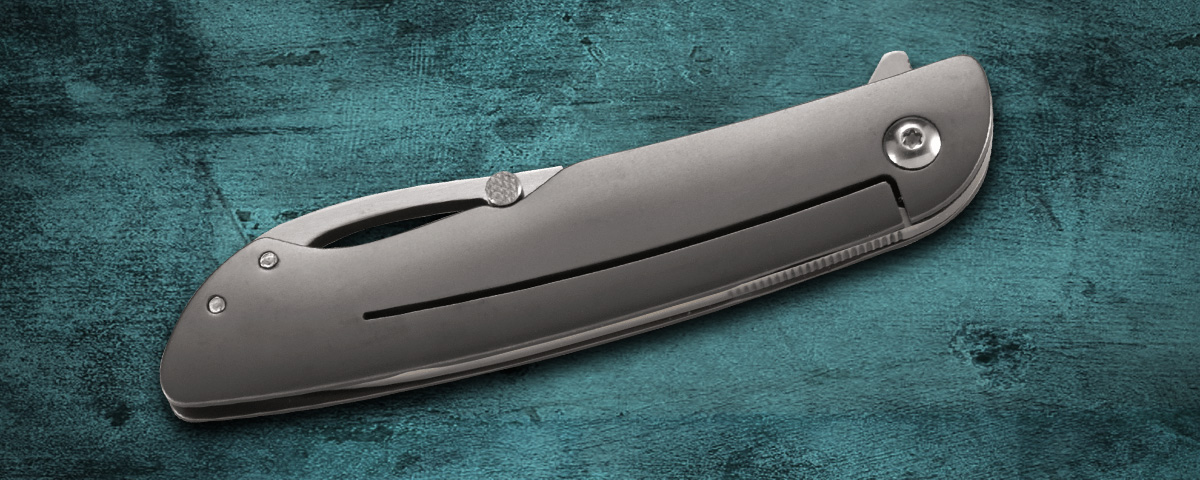 When you combine a traditional knife with modern technology, you get a winner like the Swindle.
For more information, check out the product page for the CRKT Swindle.