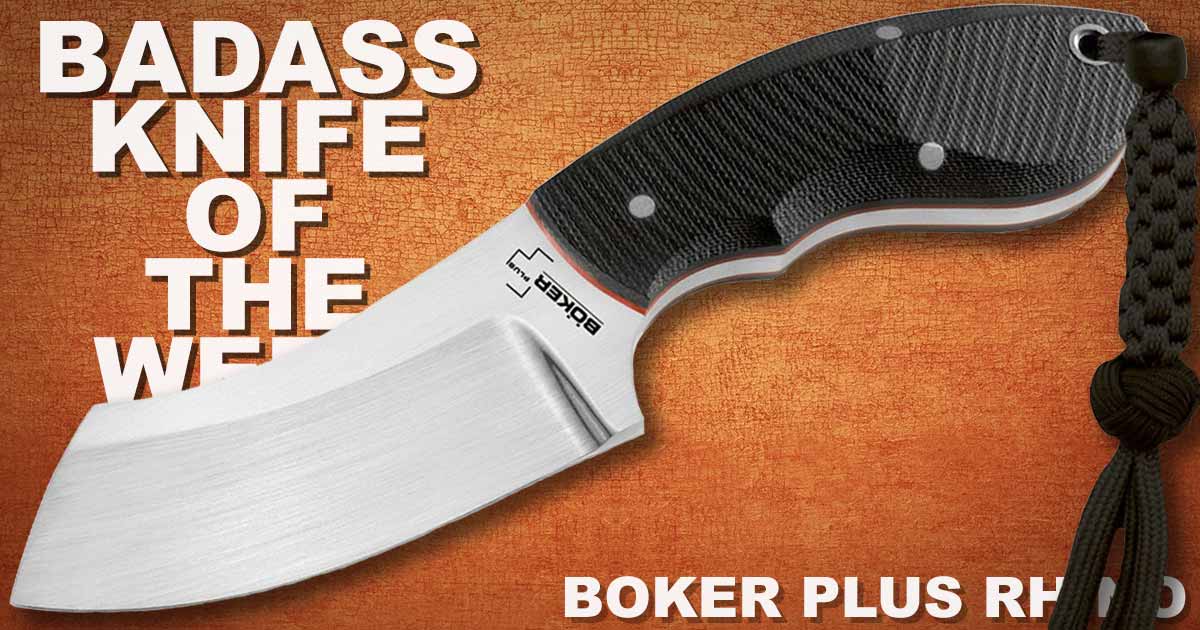 Danish knifemaker Jesper Voxnaes has risen to the top of the standings as one of the best knife designers around, creating knives that are functional and understated.
The Boker Plus Rhino is yet another example of Voxnaes' eye for comfort and purpose in outdoor-focused knives.
The Rhino is on the smaller size of a hunting and outdoor knife with a 3-inch blade, but the knife packs a lot of punch. The 440C stainless steel blade has a curved cutting edge and upswept point for multiple applications, such as skinning game and setting up campsites.
Contoured G-10 handle scales cover the tang of the fixed blade and allow enough purchase for three to four fingers, depending on your hand size. The texturing on the G-10 is enough to keep the knife in hand when using while the added lanyard provides extra length for stability.
Red fiber scales in the handle create some additional personality for the already uniquely shaped knife.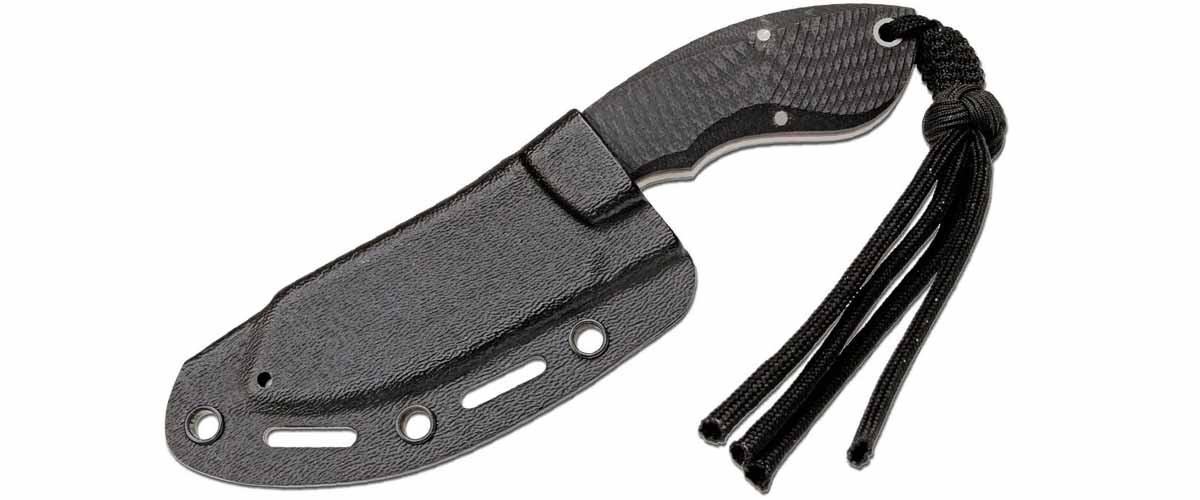 The Rhino comes with a black Kydex sheath and Tek-Lok.
This is the kind of knife you would comfortably carry into the woods or keep on your belt as an everyday carry fixed blade option.
For more info on this Badass Knife of the Week, see the product page for the Boker Plus Rhino.