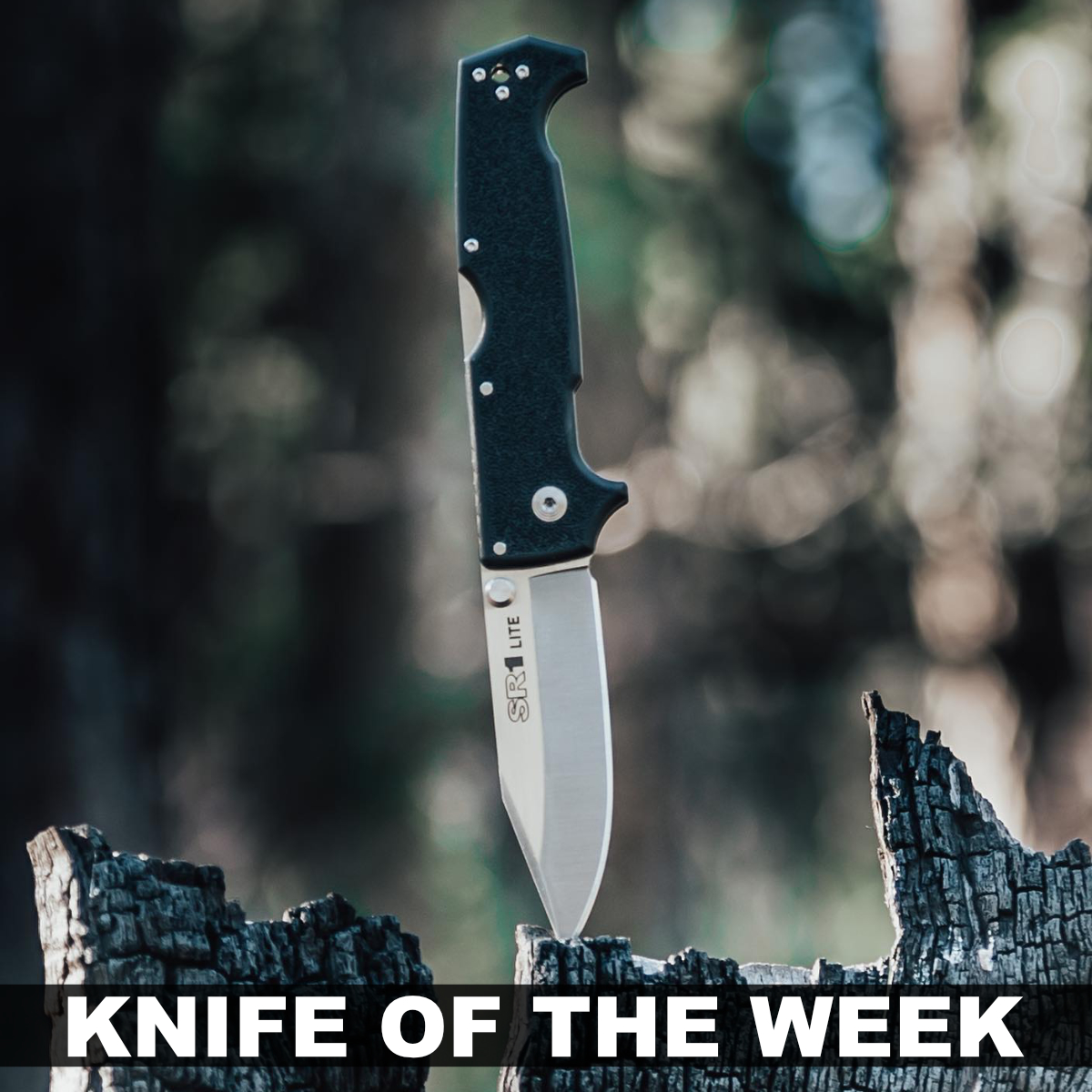 The Cold Steel SRK (Survival Rescue Knife) is one of the best all-around survival fixed blades you can buy at an affordable price. So Cold Steel transferred much of what made it successful and made the premium SR1.
Now, you can get everything that the robust folder has to offer in a more affordable package with the Cold Steel SR1 Lite.
Take a look at this review from Pete (and Bricky) from Cedric & Ada Gear and Outdoors:
The SR1 Lite boasts a 4-inch blade with affordable and durable 8Cr13MoV stainless steel. This version has the same clip point blade found in the SRK, but you can also get the tanto SR1 Lite if you prefer.
What makes this such a great all-around outdoor folder is its strength. For that you can thank the always dependable Tri-Ad locking mechanism.

This Cold Steel SR1 Lite features Griv-Ex scales, which is one of the best materials for durability and wear-resistance.
It comes with a pocket clip and lanyard hole, so you can carry it comfortably and reliably wherever you go.