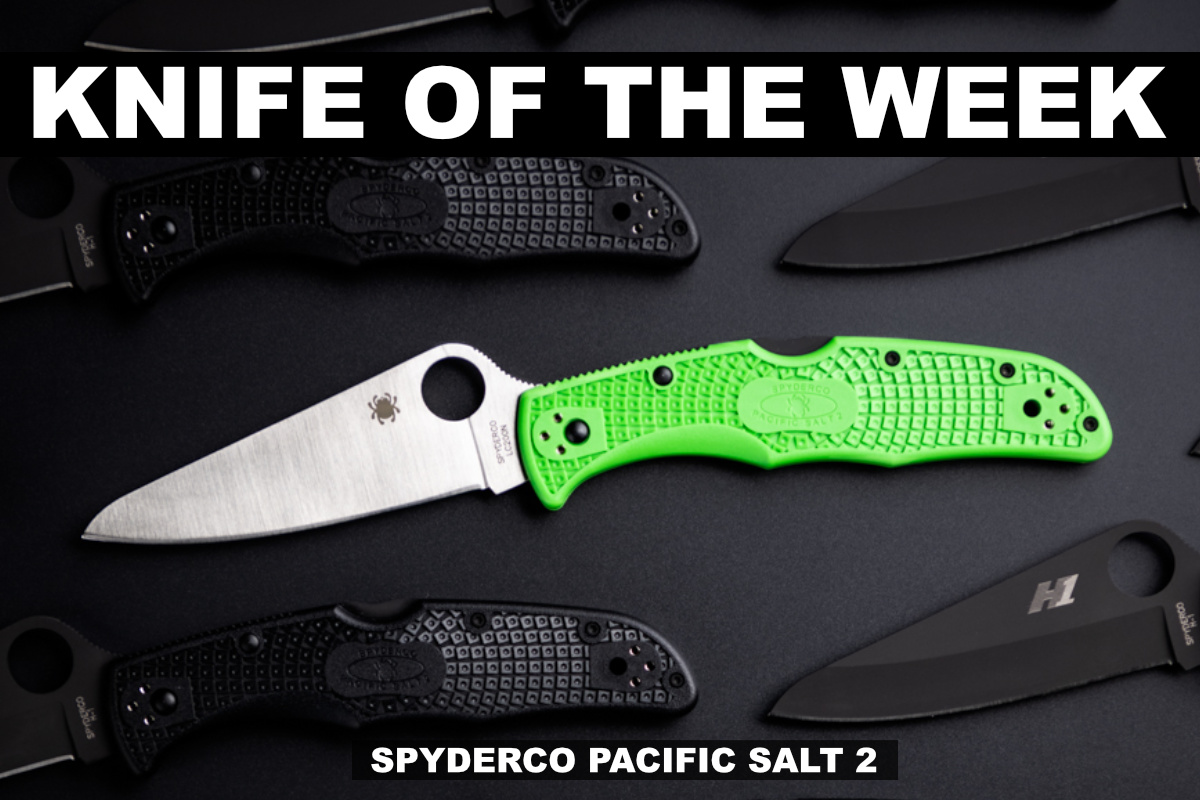 Most knives are like Mogwai from Gremlins: if you get them wet, something terrible will happen.
Well, the latest Knife of the Week doesn't just tolerate water, it excels in damp and briny conditions. (Plus, it's already green!)
Behold the Spyderco Pacific Salt 2.
Here is a knife overview from one of the best knife YouTubers out there:
Spyderco's Salt series has undergone a pretty impressive evolution from its first iteration with yellow scales and H-1 steel. But this new iteration of the Pacific Salt blows those out of the water.
The Pacific Salt 2 features a 3.78-inch blade with a modified drop point. The steel is LC200N, an alloy known for its excellent corrosion resistance and edge retention. This version has a plain edge, but you can also opt for Pacific Salt 2 with a fully serrated edge.

Its bidirectional FRN handle is comfortable, lightweight, and impervious to rust. The bright green handle makes the knife highly visible in dark and slippery environments while giving your EDC a unique look.
While this knife stands out in wet and salty conditions, the overall design and materials of the Spyderco Pacific Salt 2 make this perfect for an everyday carry pocket knife.