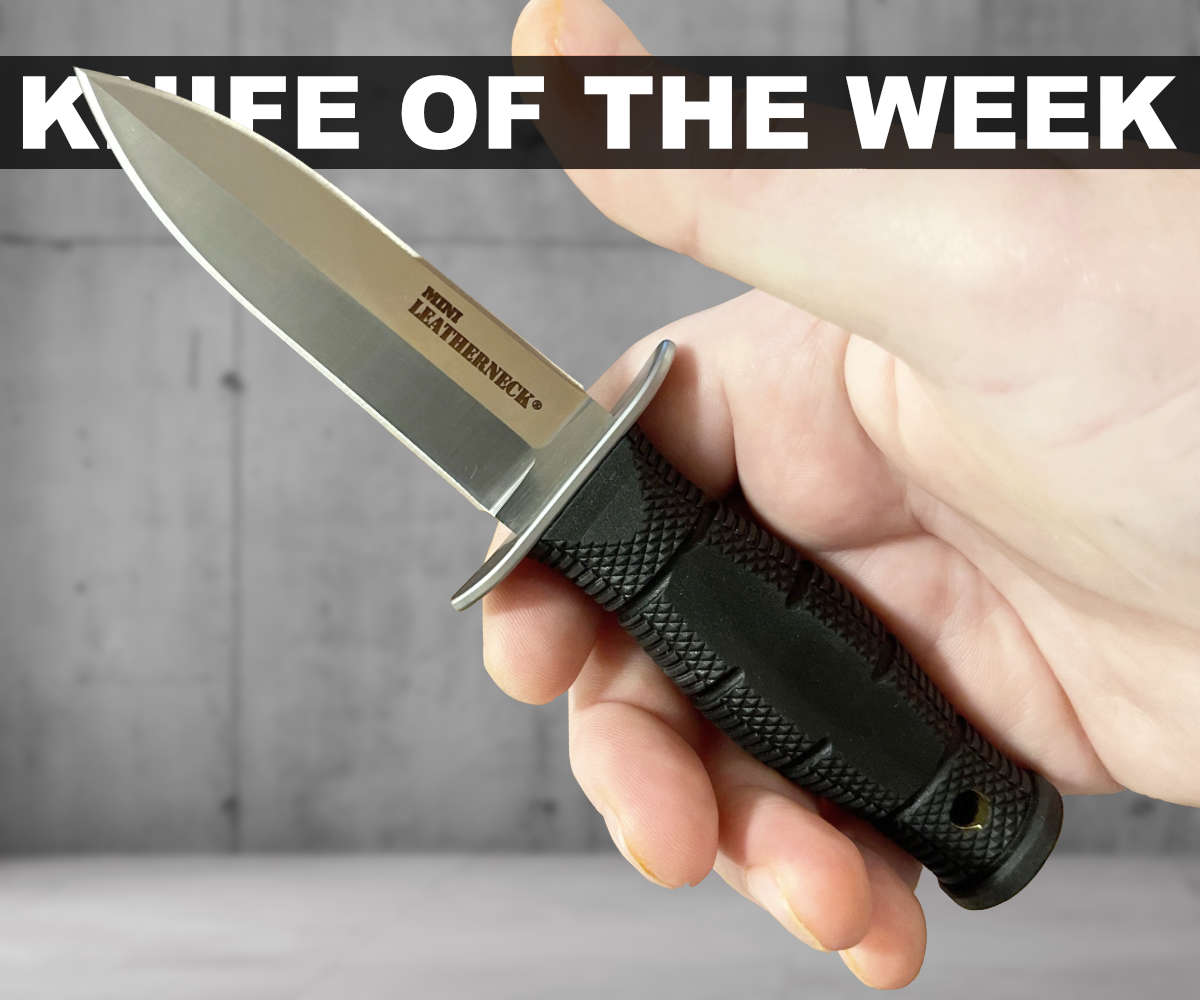 Cold Steel is best known for making some of the biggest and most intimidating knives ever. However, some of its most underrated knives are its smallest.
The Cold Steel Mini Leatherneck is the perfect example.
This immensely popular fixed blade is a miniaturized version of Cold Steel's take on the classic fighting knife. Let's just say there's a reason this is among our top-selling Cold Steel knives.
The Mini Leatherneck has a cohesive design with a size that lends itself to its versatility. With an overall length of 6.75 inches, it works well as an EDC fixed blade, boot knife, or neck knife.
This version of the knife has a 3.5-inch spear point blade made from 8Cr13MoV, an alloy that's durable and easy to maintain.
Its handle uses a Kray-Ex material that will withstand the elements and never break.

Separating the blade from the handle is a hand guard. If the textured ergonomic grip of the handle doesn't work, the hand guard will further prevent any slippage. It comes with a Secure-Ex sheath.
With a compelling design with a lot of history and thoughtful construction, this mini fixed blade will be your go-to knife for years to come. This knife is so good, it's knocking on the door of the best Cold Steel knives list.