For some reason, Cold Steel still gets the label as a company that only makes products for mall ninjas. While they still do make those ridiculous proof videos, that simply doesn't capture the whole image of the company.
Cold Steel has made huge strides the past few decades and have heeded the call of customers while putting out some truly awesome knives.
First they brought the great Andrew Demko on board (who brought the Tri-Ad lock). Then they updated their steel from AUS8 (CRKT could take a page from this). But best of all they are always communicating with their customers.
In the latest change, Cold Steel announced on its social media platforms that it is transitioning the blade steel on its higher-end knives from CTS-XHP to CPM-S35VN. The reason is a lack of availability.
Here is what they wrote on Facebook:
Cold Steel has already started transitioning away from CTS-XHP to S35VN in its latest knives like the Lucky One and Golden Eye, so it's not so shocking to see the whole line of higher-end knives adopt the steel.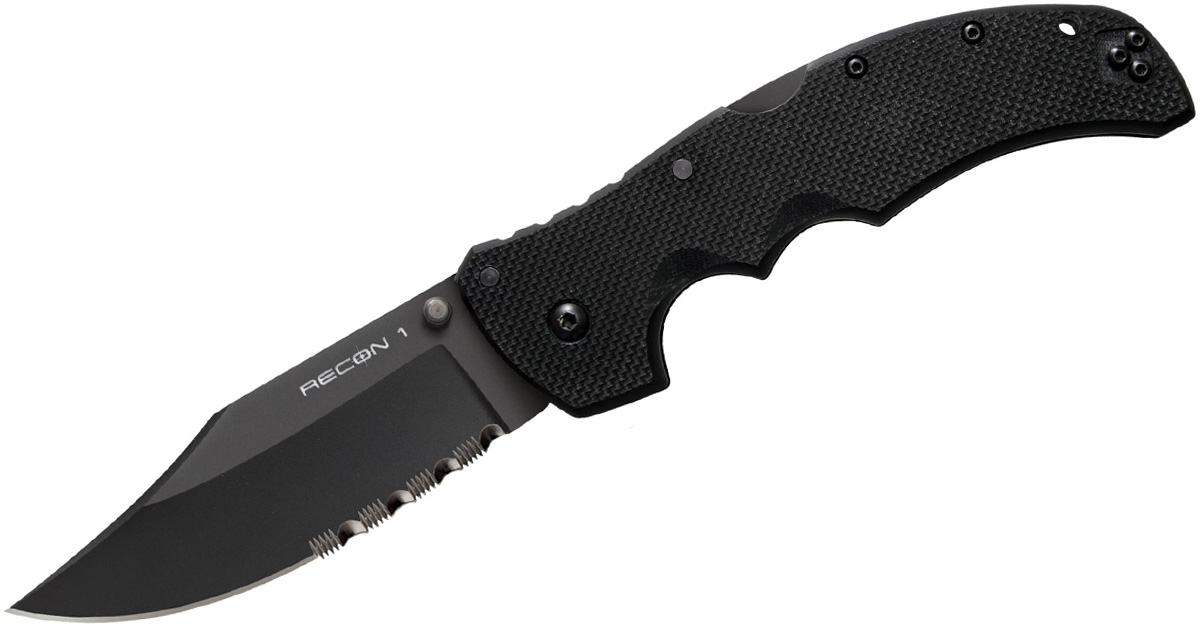 So far, the response has been mostly positive. However, a number of customers are lamenting the fact that CTS-XHP will no longer be available. CTS-XHP is not as well known but the steel has excellent edge retention and toughness.
But critics like Nick Shabazz and Tony Sculimbrene of Everyday Commentary have praised the move to S35VN and the way Cold Steel handled the necessary transition on the company's Instagram post.
Cold Steel doesn't anticipate any price increases as it slowly moves its three dozen or so knives that currently use CTS-XHP to S35VN. If you want a knife in the old steel, I recommend getting one before it's too late.
UPDATE
Cold Steel also announced a move from CTS BD1 steel to Japanese AUS 10A steel in its other knives.
Here's the full announcement on Instagram.
---
Shop Now
---
Shop by Knife Type
Personalized Engraved Knives
Single Blade Pocket Knives
2-Blade Pocket Knives
Automatic Knives
Multi-Tool Knives
Shop by Knife Brand
Colonial Knife Company
Cinch Knives by Boker
UZI Knives
Boldric Knife Bags
Kanetsune Knives
Boker Arbolito Knives
Glock Knives
Stone River Knives
Myke Hawke Knives
Shop by Popular Knives
Precision Balance 12 Piece Throwing Knife Set
WWI U.S. 1918 Trench Knife
Schrade SCHF43 Jessica-X Knife
Schrade SCHF36 Frontier
Smith & Wesson Spec Ops M9 Bayonet Knife
Schrade Old Timer 15OT Deerslayer
Schrade SCHF9 Extreme Fixed Survival Knife
Smith & Wesson H.R.T. Coated Boot Knife
Schrade Uncle Henry 171UH Pro Hunter
Winchester 14.25" Huge Bowie Knife
Schrade 8OT Old Timer Senior Pocket Knife
Schrade SCHF21 One-Piece Drop Forged Boot Knife
Learn More from our Blog
https://credit-n.ru/informacija/informacija-dlja-vkladchikov/bezopasnoe-ispolzovanie-bankovskih-kart-2.html