With SHOT Show starting today, that means Kershaw is releasing its new line of knives for 2018.
What do they have in store for us this year?
Kershaw has 15 new products this year. However, several are simply updates or new iterations of old products. From a quick glance at the new models, there's nothing really mind-blowing, but you can expect some solid EDC knives.
Kershaw Method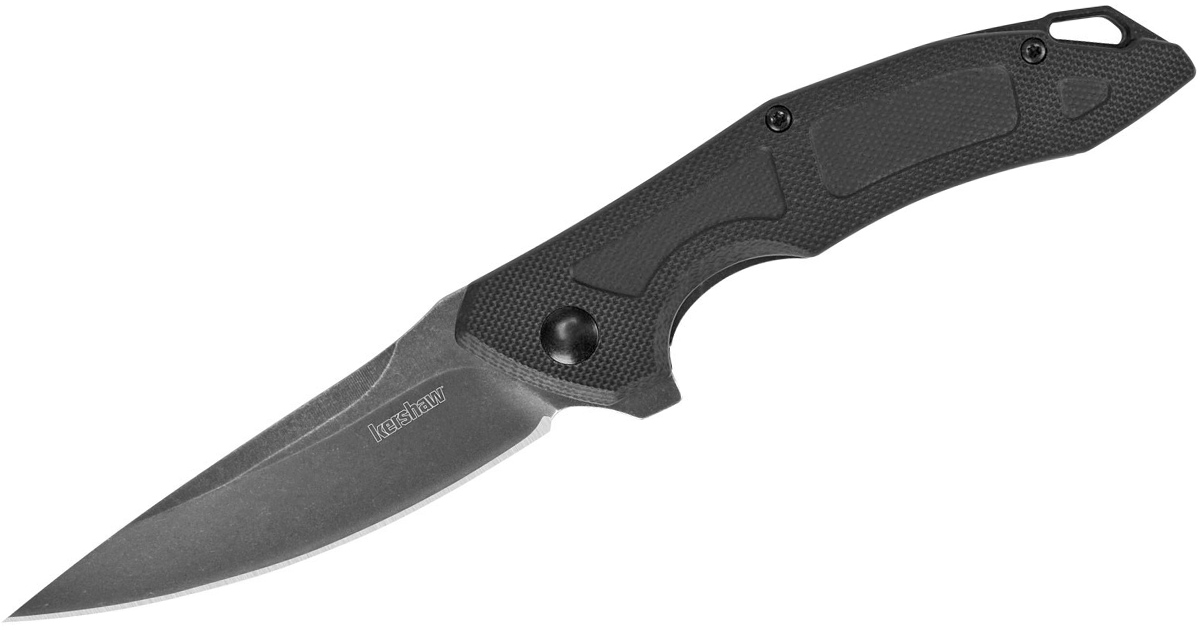 Kershaw collaborated with Jens Anso on a few knives over the years, including the Fraxion. The latest is the Method.
The knife has a 3-inch 8Cr13MoV steel blade that uses KVT ball-bearing opening and a flipper. It looks good and comes to a piercing point.
MSRP $39.99
Kershaw Decimus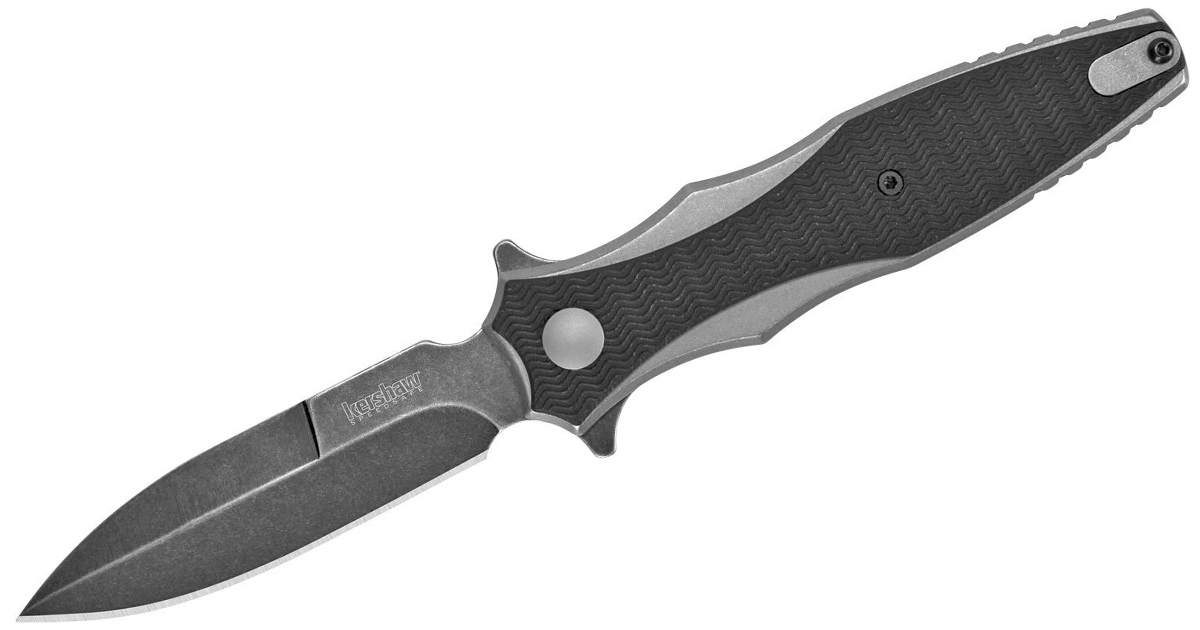 The Decimus is based on a Rick Hinderer design. It has the look of a stiletto with a dagger-style blade (though only one side is sharpened for legal reasons). The blade is 3.25 inches and uses 8Cr13MoV as well as SpeedSafe.
This is visually appealing though I'm not sure how many people would actually carry it.
MSRP $49.99
Kershaw Flythrough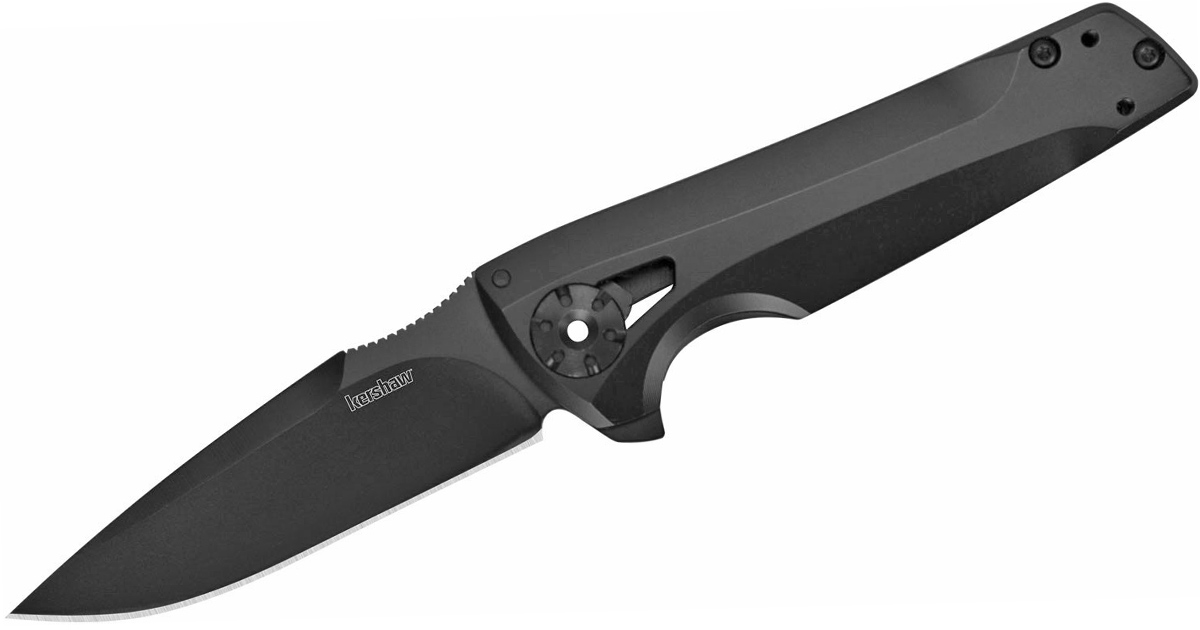 On first glance, I almost thought this was the Blackout, but it features a different design upon closer inspection. This is an RJ Martin design, who has designed a few very solid knives for Kershaw.
This one has the most radical design element in the "See-Through Pivot" from Martin. It has a hallowed out center that allows you to see through to the other side. There's also a cutout that shows the tang. I'd be a little worried about lint and gunk getting in there but it's an interesting design choice.
Aside from that, this all-black knife has a 3-inch 8Cr13MoV steel KVT blade and stainless steel handles.
MSRP $59.99
Kershaw Concierge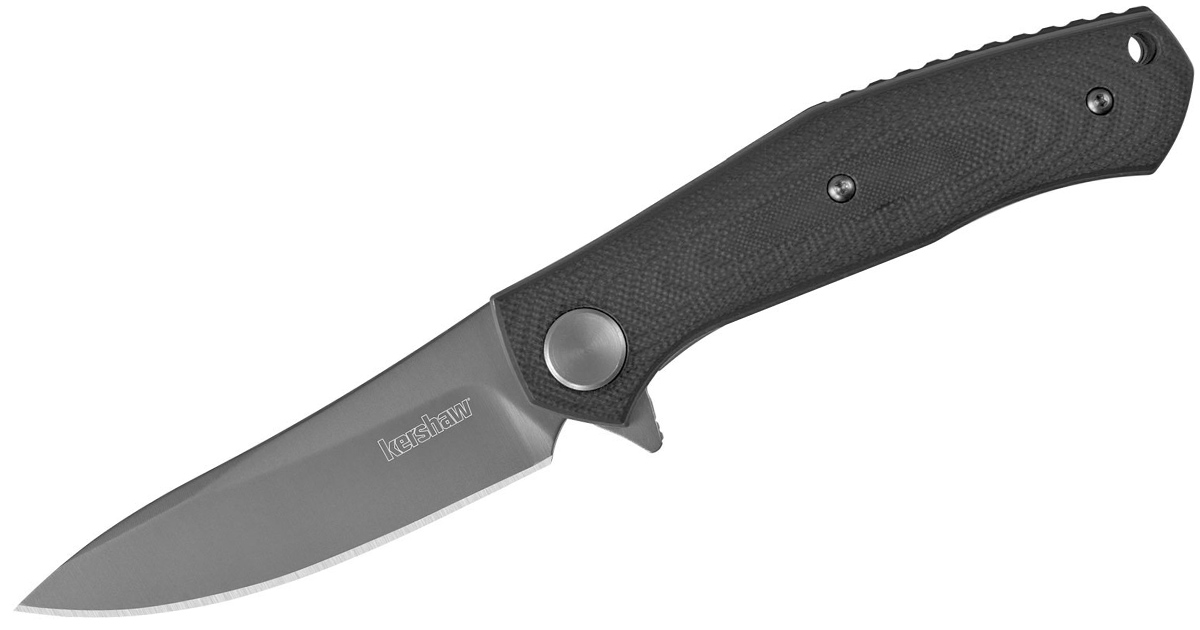 The Concierge is an interesting name for this knife. Kershaw justifies it in the description by saying, "Like its namesake, known for discreetly and efficiently taking care of tasks for hotel guests, the new Kershaw Concierge will take care of all your pocketknife needs—discreetly and efficiently." Pretty funny.
This is the first of two Dmitry Sinkevich designs this year. It is a long thin knife with a 3.25-inch blade made from (you guessed it) 8Cr13MoV steel. This almost looks like a Zero Tolerance knife.
MSRP $59.99
Kershaw Atmos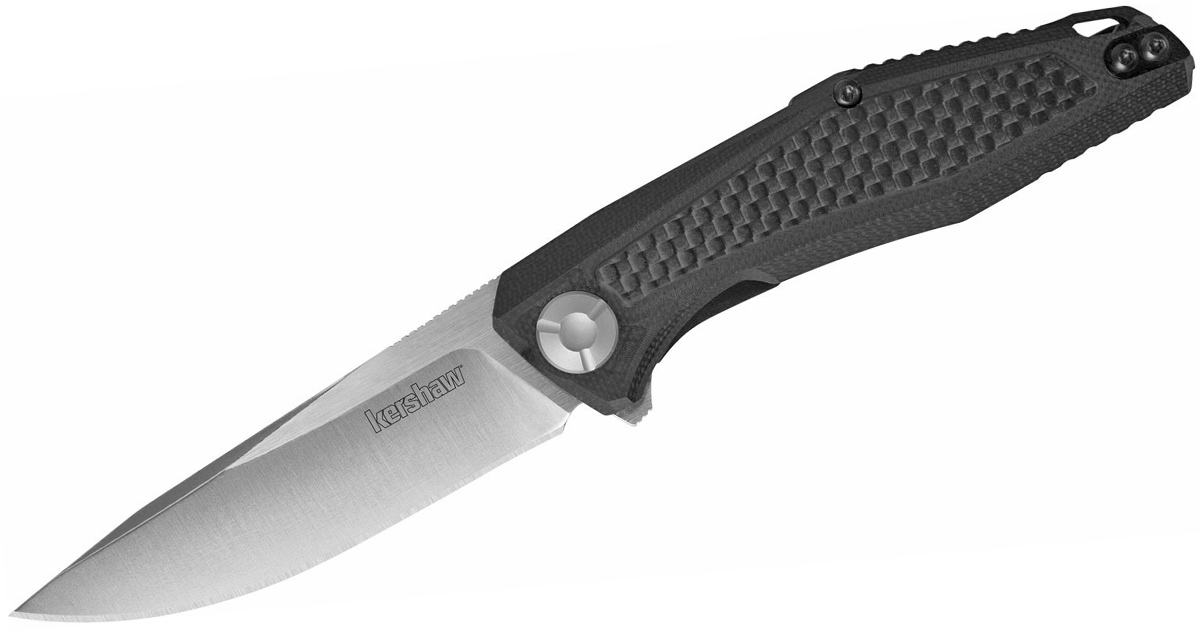 Although this is another Dmitry Sinkevich design, it almost looks like the Fraxion. The specs remain similar as most other Kershaw models — 3-inch 8Cr13MoV steel blade with G10 and carbon fiber overlay — but the look is streamlined.
I could see this one being a pretty regular EDC.
MSRP $49.99
Kershaw Bareknuckle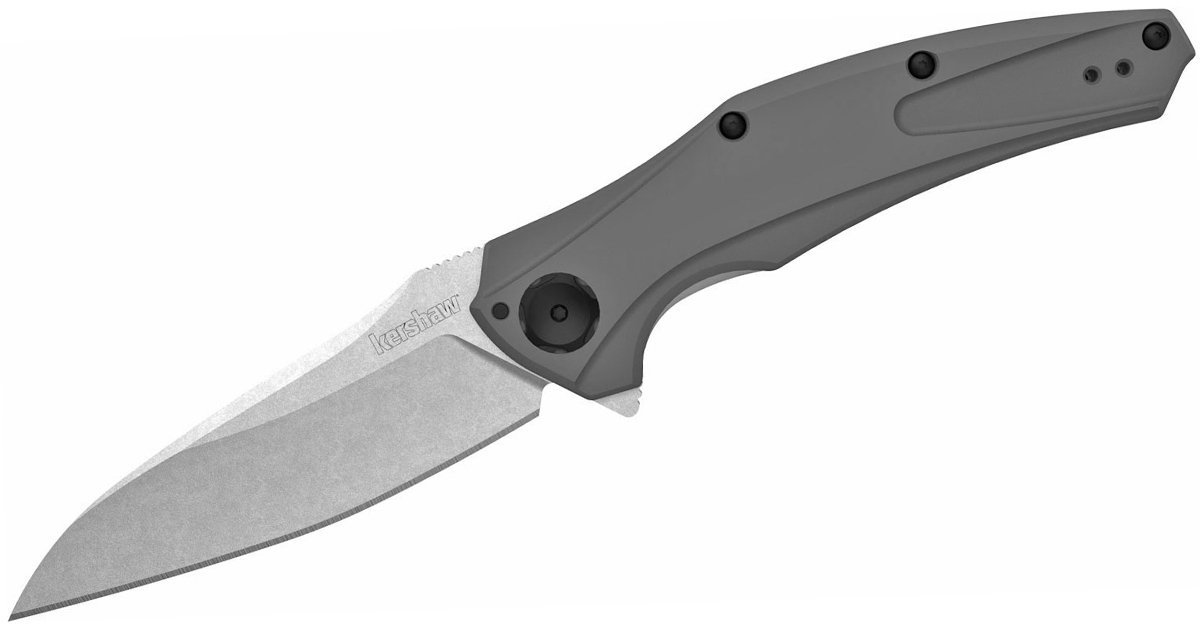 For most people, this will probably be the most interesting knife from Kershaw this year. The Bareknuckle is essentially another version of the Zero Tolerance 0777 and Kershaw Natrix (which was directly inspired by the 0777). The major difference between this and the Natrix is the better materials and USA construction.
It is a sub-frame lock flipper with a 3.5-inch blade. However, this knife uses 14C28N steel, which is a welcomed change from the 8Cr in the other models. The handle is 6061-T6 anodized aluminum.
I'd say this is the true successor to the 0777.
MSRP $109.99
Kershaw Duojet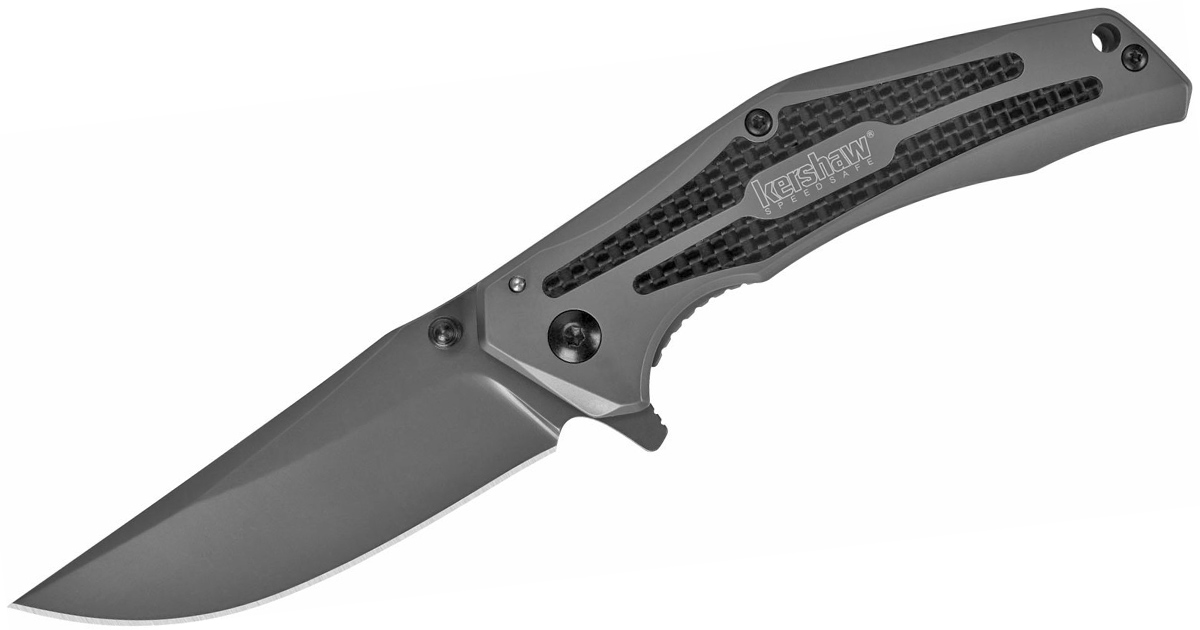 The Duojet is another value flipper from Kershaw.
It has SpeedSafe on the 3.25-inch 8Cr13MoV steel blade. The handle is probably the highlight. Here's an excerpt from the description:
The steel handle has matching gray titanium carbo-nitride coating and dual carbon fiber inserts. The matte gray coating contrasts handsomely with the carbon fiber—especially when light is reflected in the two inserts.
MSRP $44.99
Kershaw Fringe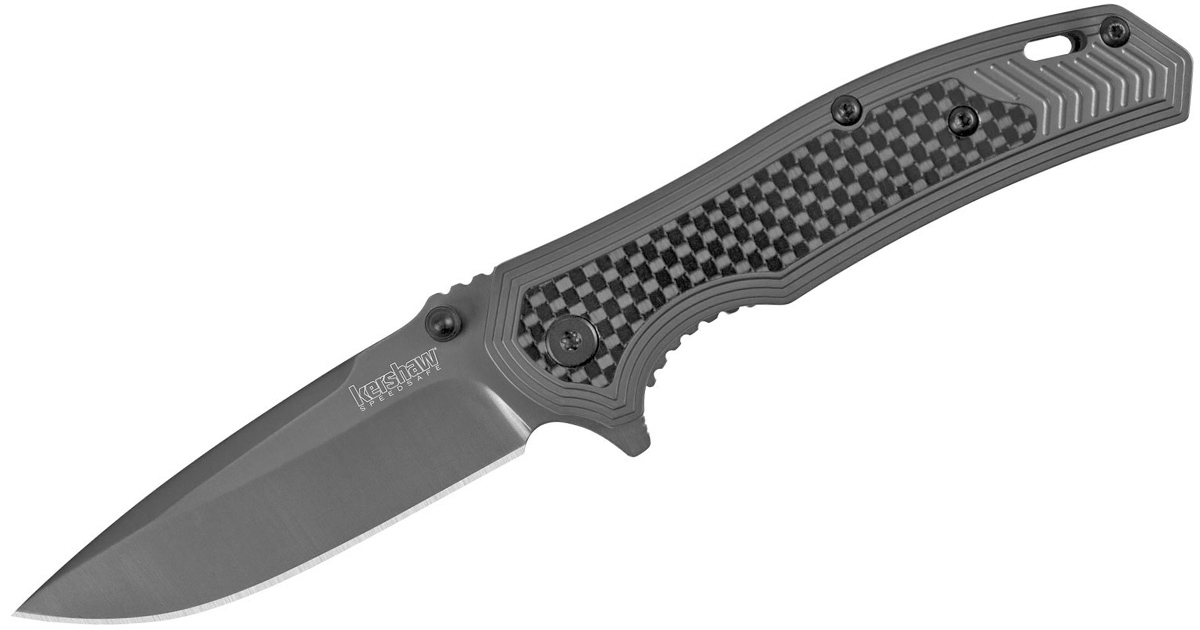 The Fringe is a very straightforward design. It has a 3-inch 8Cr13MoV steel blade and uses SpeedSafe. The handle is stainless steel with a carbon fiber insert on the front.
It uses a frame lock.
MSRP $44.99
Kershaw Outright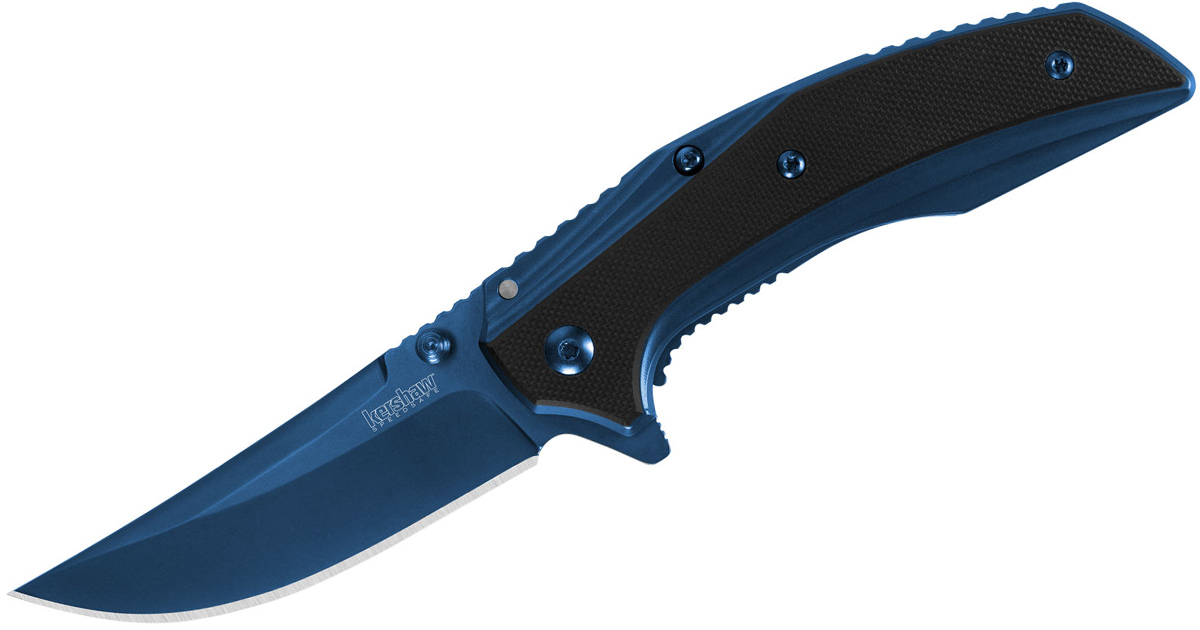 Here's another value flipper. It looks almost the Duojet except it uses PVD coating in bright blue. Everything is blue save the handle standoffs. It is an interesting design though I question whether the all-blue design is worth it, let alone good-looking.
I'm curious to see what others say.
MSRP $39.99
Fraxion – Tan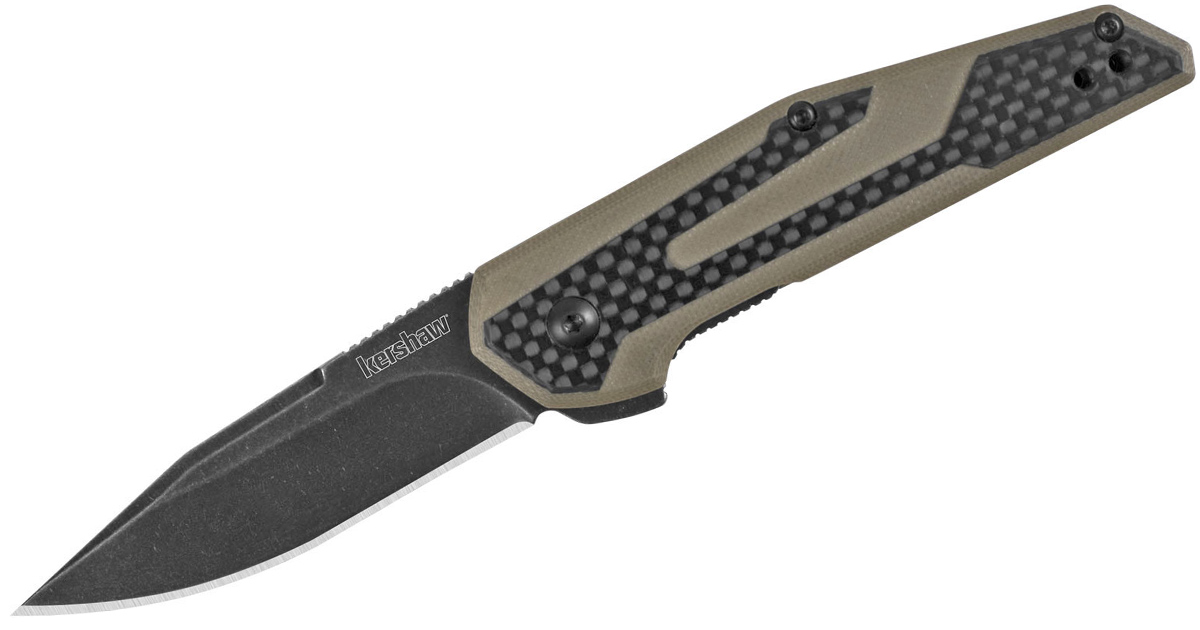 The Fraxion in tan.
MSRP $49.99
Camp 10 – Tan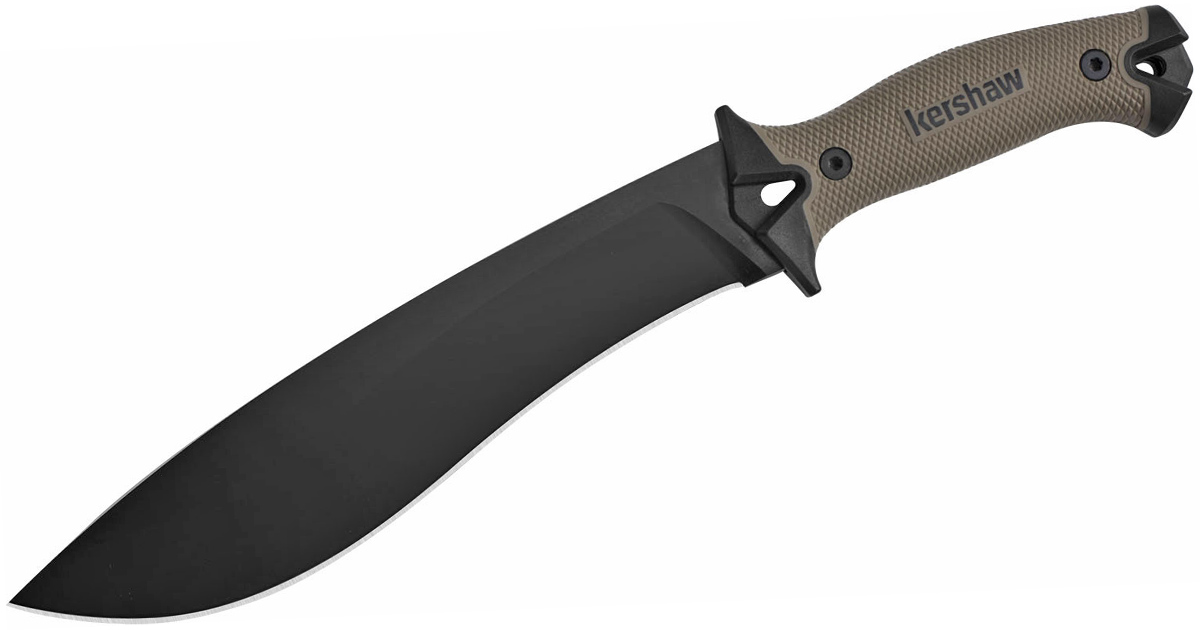 The Camp 10 in tan.
MSRP $69.99
Natrix – Copper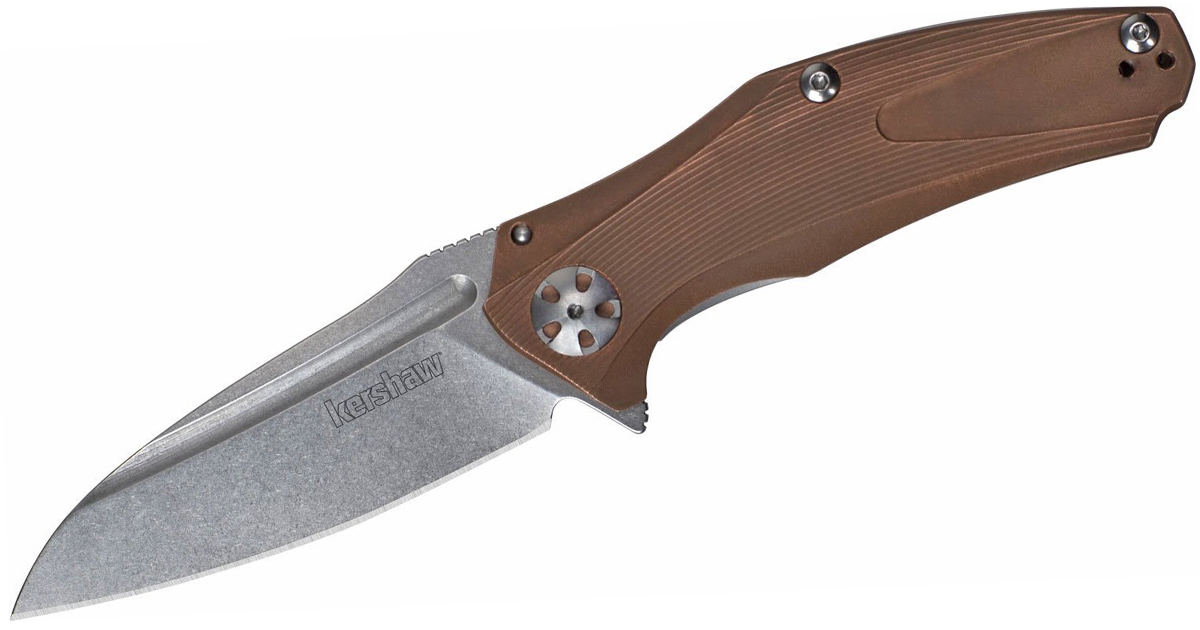 Then there's four new Natrix iterations to enjoy.
MSRP $89.99
Natrix – Black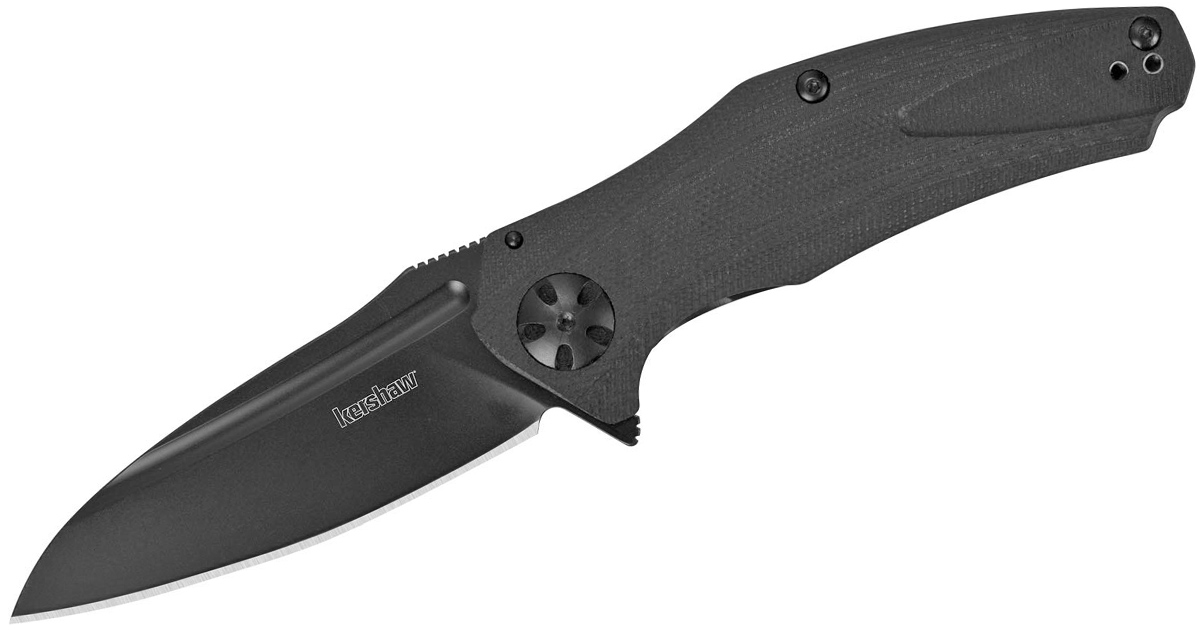 MSRP $64.99
Natrix – Carbon Fiber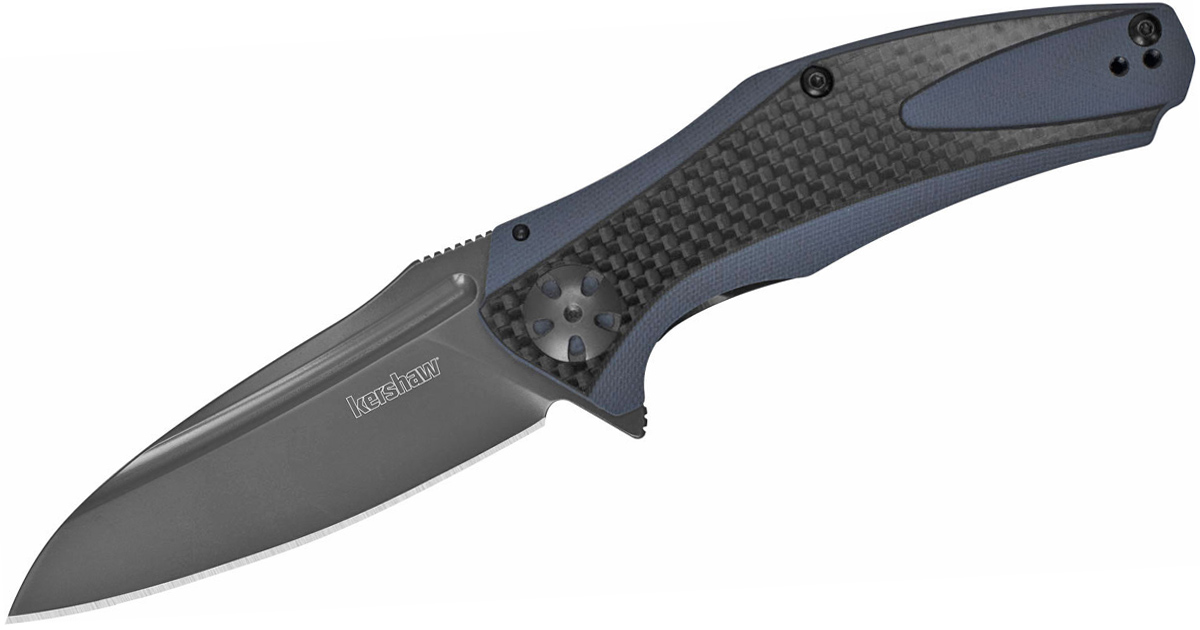 MSRP $69.99
Natrix – XL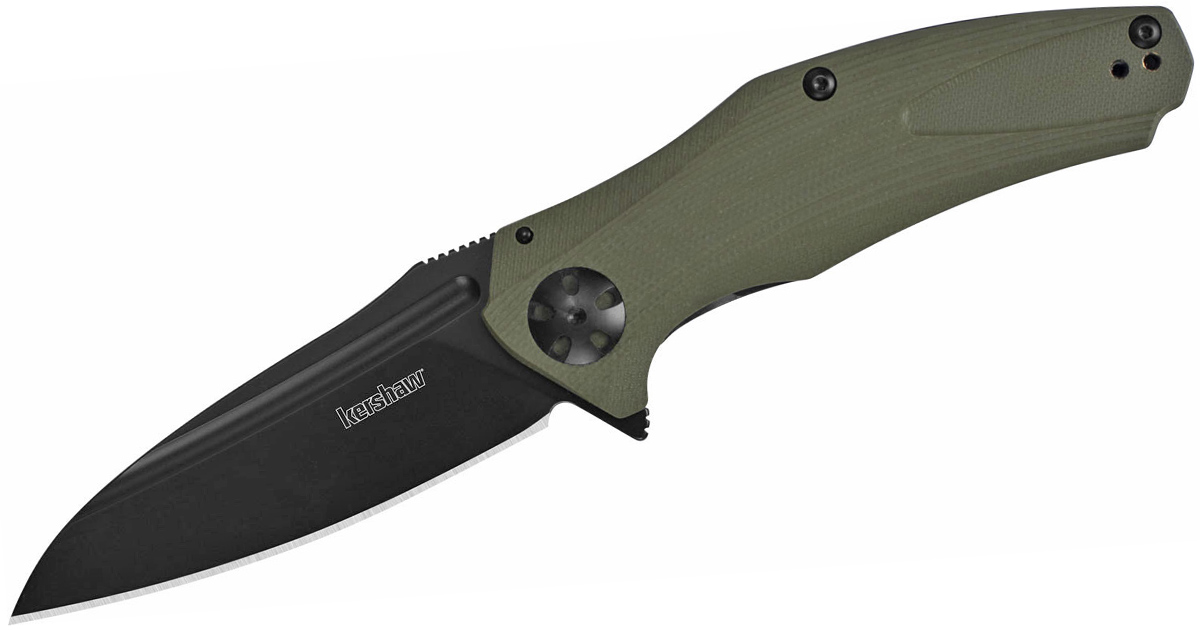 MSRP $79.99
---