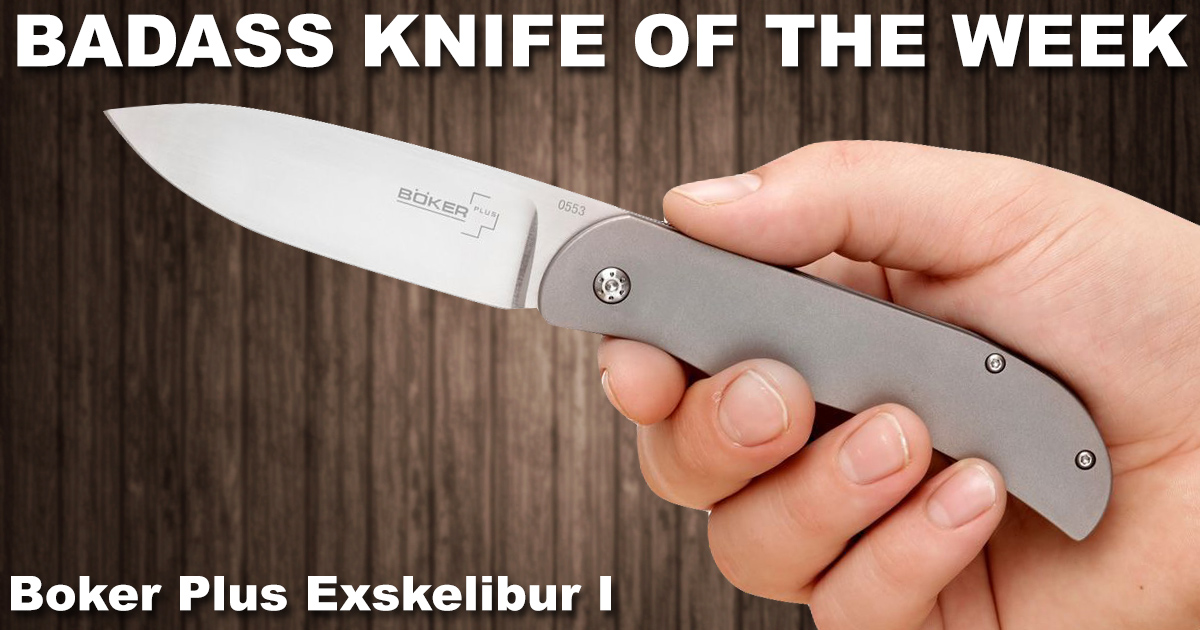 Boker has released hundreds if not thousands of models over the past hundred years, but few have seen the success or critical acclaim as the Boker Plus Exskelibur line.
The Boker Plus Exskelibur I is a gentleman's folder that pulls out all the stops. Along with using the best materials on the market, the knife features a simple design you wouldn't be afraid to take to an office party or use out at the construction site.
The knife — designed by South African knifemaker Mike Skellern — boasts a long 3.5-inch blade made from high-quality CPM-S35VN stainless steel, an alloy known for its wear resistance, toughness, and increased ease of sharpening. The blade profile is a straightforward drop point design that performs well in nearly every way.
Adding to the intrigue of the folder is the unobtrusive front flipper. It takes a second to get used to it, but you'll be wishing the flipper was so placed on every knife. A framelock mechanism keeps the blade securely engaged.
Due to its success, the Exskelibur has been made into a few variations. The one in the main image features titanium handles while the knife in the secondary image features a carbon fiber front scale and backspacer.
Both iterations of the knife are surprisingly thin and lightweight for the quality and power they off. The titanium Exskelibur comes in at 3.1 ounces while the carbon fiber Exskelibur comes in at 2.5 ounces.

The Exskelibur I comes with a right-hand tip-up or tip-down carry pocket clip made from blue-anodized titanium.
It's hard to find a better value for your money.
For more information on this Badass Knife of the Week, check out the product page for the Boker Plus Exskelibur I.