It's a new year and that means new knives.
While we used to get a look at a slew of new knives at the beginning of the year, more companies have opted to release new knives throughout the year. Brands like Spyderco are doing this likely because of the negative reactions to the time it takes from announcement to production. For example, where's the Paysan or Smock?
Fortunately, we still get a look at some new knives thanks to Benchmade. There's only a few revealed right now, but I imagine there will be more releases throughout the year.
Here they are.
Benchmade 980 Turret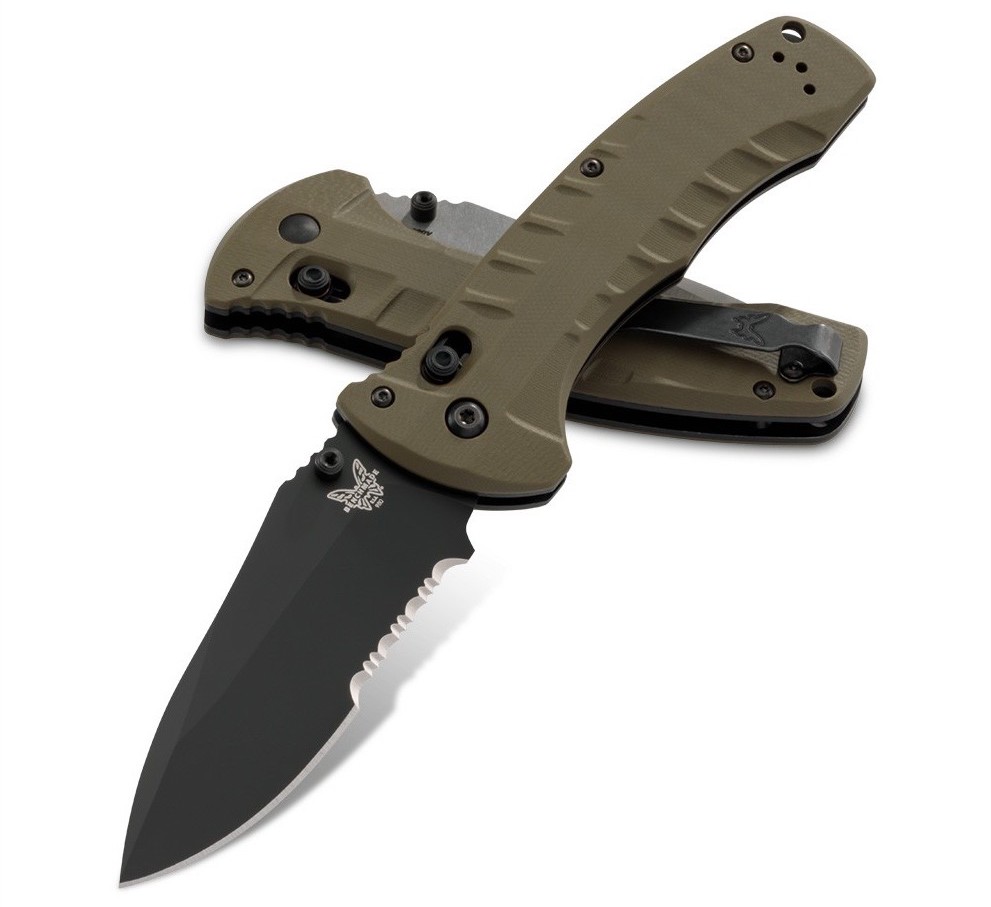 The Turret will probably get the most looks of the five new models because of its robustness and design. It almost reminds me of the Benchmade Adamas and it sounds like Benchmade made it that way.
The knife has a 3.7-inch blade made from S30V steel and apparently boasts "one of the strongest locks in Benchmade's history," according to the brand. The Adamas is a tried-and-true design and while the Turret may have better ergonomics, I'm not too sure what makes it better yet.
MSRP: $220
Benchmade 560-1 Freek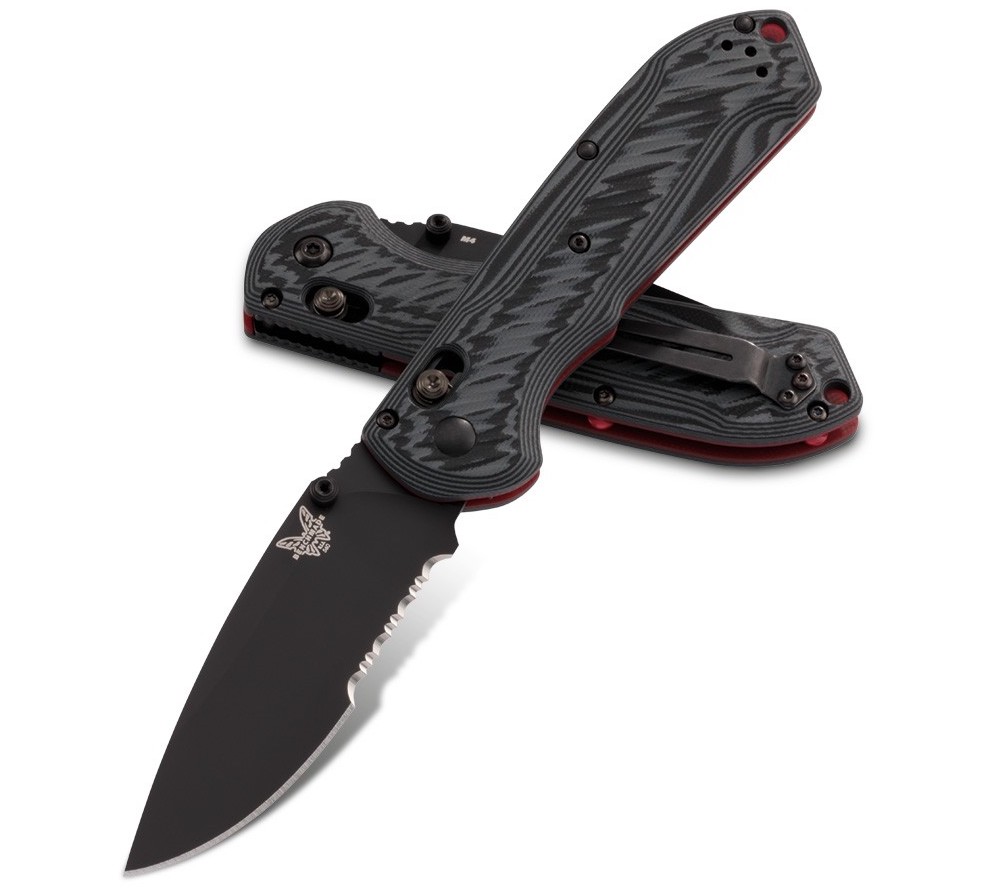 Benchmade missed a prime opportunity to call the upgraded version of the Freek the "Super Freek" (though they did make a reference in the product description) but that won't stop me from referring to it as thus.
The 560-1 Super Freek is a variant of the popular knife family that caught people by surprise as a Griptilian killer. Things get even better for fans of the knife with an M4 steel blade, an alloy that's popular among knife nuts. When you couple that with the milled gray and black layered G10 scales, you get a premium knife. Oh, and the Super Freek also comes with some red accents in the G10 base layer and anodized aluminum barrel spacers.
MSRP: $225
Benchmade 380 Aller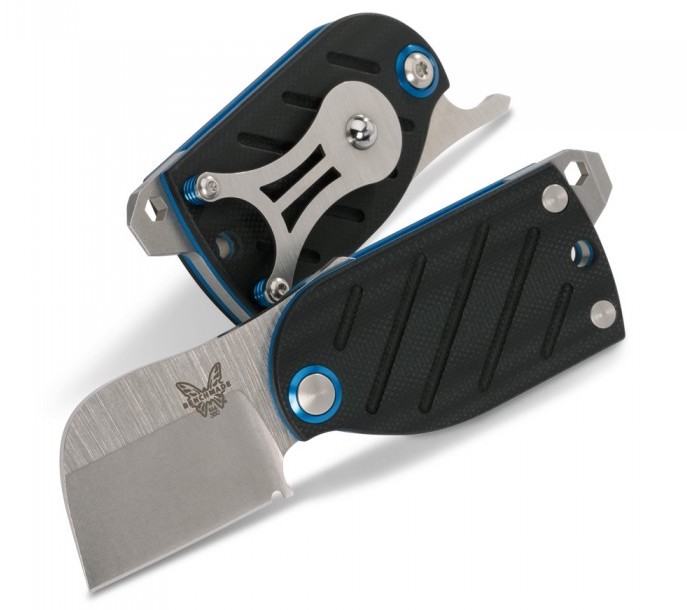 If the Kizer Mini Sheepdog had a baby with Serge Panchenko's Dog Tag folder, you'd get the new Aller. This knife is actually a bit different than those two models. French knife makers Patrick Famin and Eric Demongivert designed the Aller as a friction folder that you could travel with. Benchmade picked up this custom design for production.
It has a wharncliffe blade, screwdriver/pry tip, micro bit slot, a custom pocket/money clip, bottle opener, and lanyard/key-ring hole. I believe the blade is only 1.6 inches and uses S30V steel. This doesn't look like your typical Benchmade.
MSRP: $160
Benchmade 365 Outlast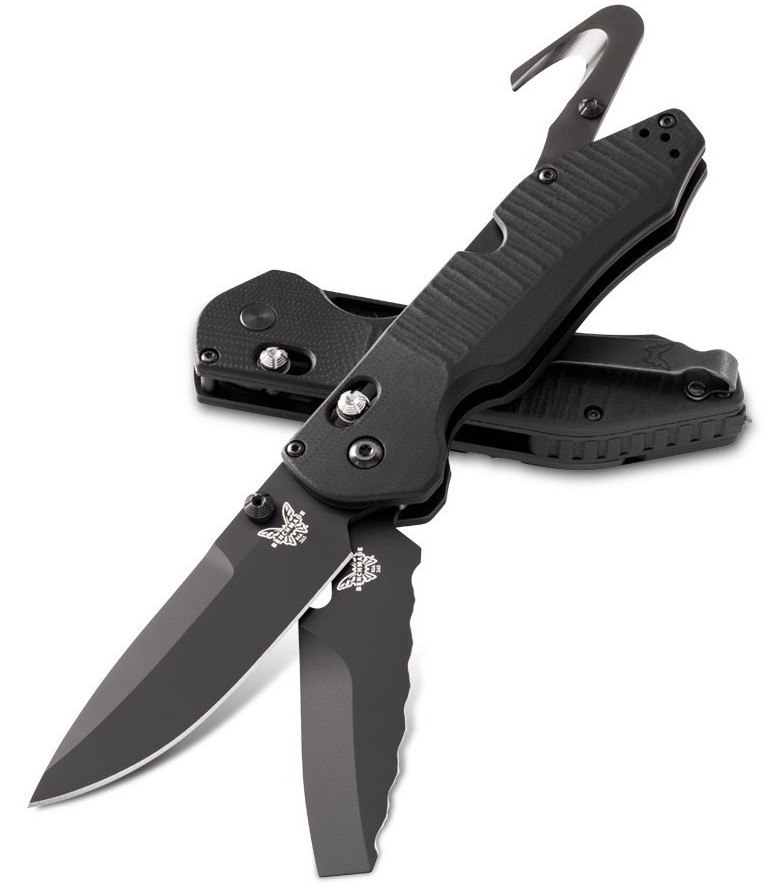 Benchmade has carved out a nice rescue knife niche with the Triage series and various hooks. The company is digging in deeper with the Outlast. This knife has two blades — a more typical blade and a thicker blade with full serrations and a blunt tip. There's also a carbide tipped glass breaker and integrated rescue hook.
The use of the two blades seems a little extreme, but it allows them to utilize a new lock called the Option Lock. I'm sure it's a variation of the AXIS lock, which they recently lost the patent to.
I just moved to a corner where severe car crashes take place frequently, so I'm thinking of picking up a Benchmade rescue knife just in case.
MSRP: $300
Benchmade 535-191 Bugout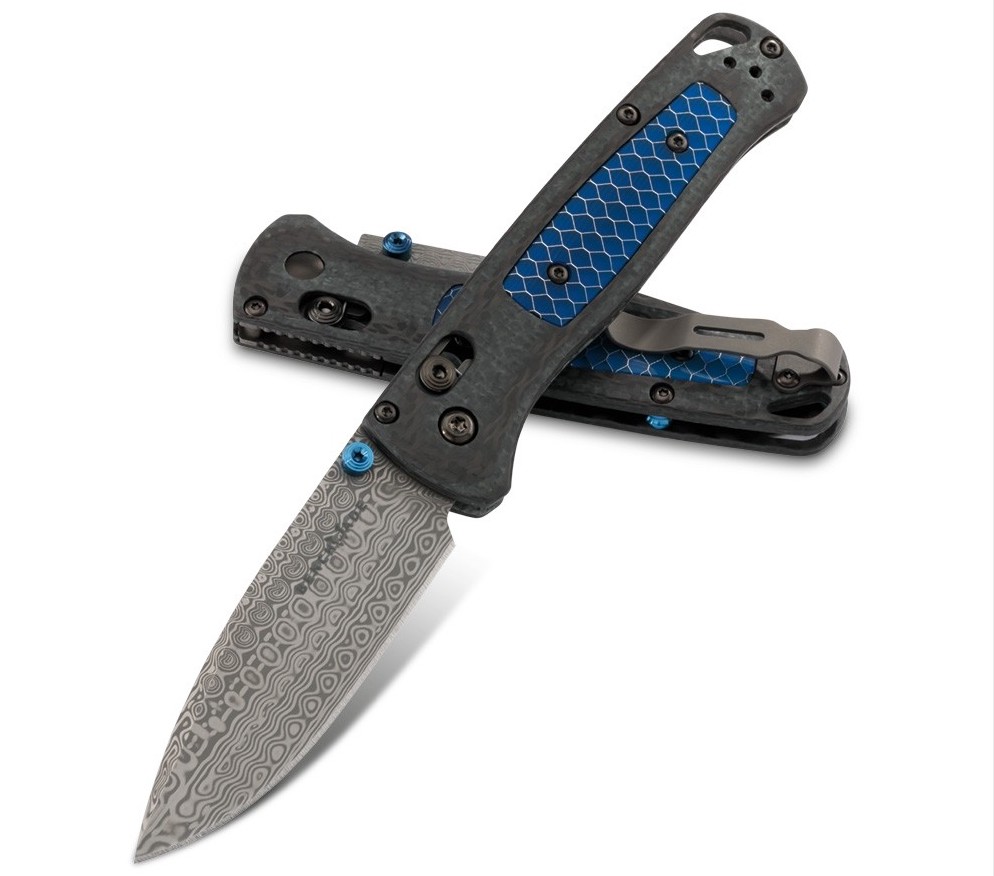 The Bugout has been a standout design that was part of a string of designs that helped put Benchmade back on the map for functional knives that work well. For those who were a little bored with the materials, Benchmade has created a Gold Class version of the Bugout with Munin pattern Damasteel, ghost carbon fiber handles, and smoked gray PVD coated liners, pocket clip, and hardware.
For those who don't know, the Gold Class is a class of knives from Benchmade that is basically pimped out versions of its knives with ultra premium materials. Are these knives unreasonable and nothing more than pocket jewelry? Yes, but that are amazing pieces of art.
MSRP: $750
---