The art of knife throwing (and ax throwing) has always felt on the cusp of mainstream.
A slew of soon-to-be-opening indoor ax-throwing venues might just help provide that boost the pastime needs to be as common and prevalent as mini golf, bowling, or billiards.
Patt Johnson of the Des Moines Register wrote a great feature (filled with some solid puns) on three new businesses opening up in the Des Moines area over the summer dedicated to ax throwing.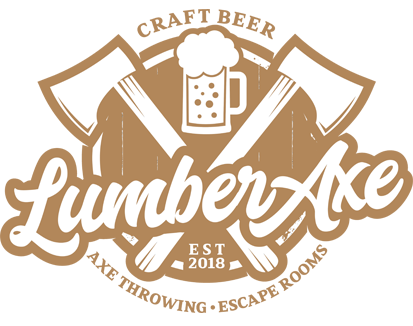 Here's more about the business called Lumber Axe soon to open in downtown Des Moines by Aaron Coy:
Ax-throwing centers allow participants to pick out a two-handed ax or hatchet and launch it about 12 feet at a bulls-eye.

…

Throwing lanes are generally divided with chain-link fencing to protect throwers in nearby alleys.

Ax-throwing costs vary, but generally, an hour of casual throwing starts around $20 for a group of eight. League fees can be about $135 for a season. Ax prices range greatly but start around $20.

Coy is opening a center with four single-throwing lanes and six double lanes. The business will also include laser tag, virtual reality stations and two bars.
These centers are meant to rival pool halls or bowling alleys with concessions and even alcoholic drinks.
While the story in the paper mainly focused on Des Moines (for obvious reasons), these types of spots are popping up all over the country. There appears to be a Lumber Axe venue recently opened in Waukesha, Wisconsin. There is a Civil Axe Throwing venue in Huntsville, Alabama, with more locations slated to open in Des Moines, Birmingham, Chattanooga, and Memphis. Then, Ironside Axe Throwing is opening in Des Moines as well.
I couldn't find one in my area, but there is also an Axe Monkeys in Las Vegas that opened in 2017.
Here is a video of a place in Brooklyn.
The World Axe Throwing League (WATL) has a partial list of places, but I'm surprised there isn't a resource that assembles all ax-throwing locations.
These venues coincide with a growing interest in the hobby/sport. There's even been a spate of throwers on late night shows like Jennifer Lawrence and Serena Williams on Jimmy Fallon (an old bit from the Johnny Carson era) and Jason Momoa on Jimmy Kimmel.
I'll try to make it to one of these venues the next time I have the opportunity. Either way, the rise of ax and knife throwing is a real thing that I'm looking forward to.
Just make sure you're not this guy:
---