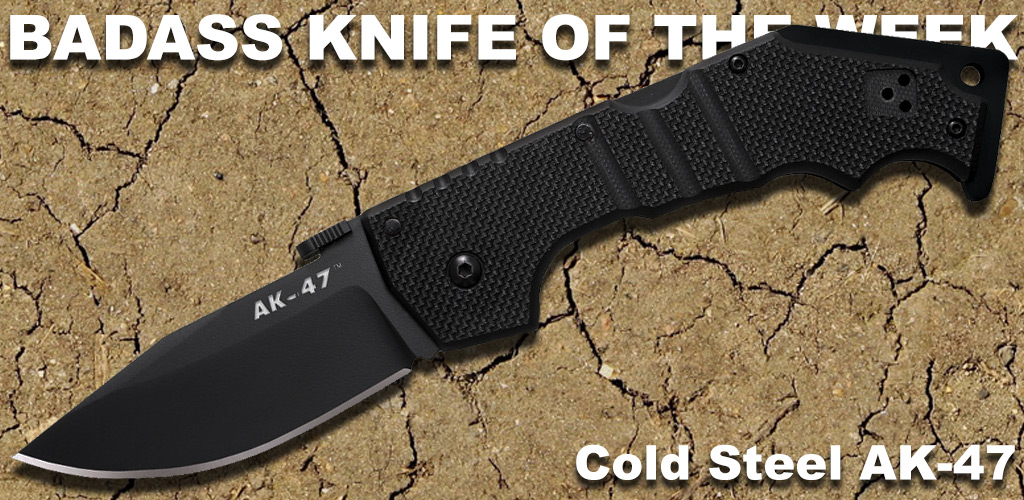 The AK-47 is one of the best-known assault rifles in the entire world. Since its invention by Mikhail Kalashnikov in 1947, the AK-47 has become the people's rifle thanks to its affordability, simple operation, unmatched durability, and overall reverence. Cold Steel set out to create a knife as reliable and ubiquitous as the classic gun.
That's where the latest Badass Knife of the Week comes into the picture.
The Cold Steel AK-47 is essentially the knife version of the iconic gun. This folder is rugged, easy to use, and beloved by everyone who wields it.
Designed by the esteemed Andrew Demko, the AK-47 features a 3.5-inch clip point blade with black diamond-like carbon coating, which increases resistance to wear and corrosion.
Cold Steel recently improved the steel to American CTS XHP Alloy Steel for a more dependable performance. This steel is vacuum heat-treated and sub-zero quenched for maximum toughness. After that, the hollow grind is sharpened by hand.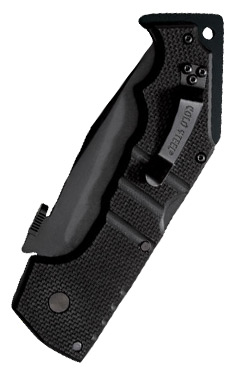 The blade comes with a patented thumb plate that allows it to be opened with either hand, even if you're wearing gloves. If you position it correctly, you can even engage it in a single swift motion by letting the plate catch the side of your pocket.
The AK-47 has G-10 handle scales for a strong grip in the wettest environments. A 6061 aluminum pommel acts as an impact tool and option in close-quarters emergencies.
Because reliability is one of the strong suits of the AK-47 rifle, this knife boasts Demko's Tri-Ad locking mechanism. This state-of-the-art lock is tested in the most extreme situations and holds up every time.
It comes with a two-position tip-up pocket clip. You can also pick up the Mini AK-47 if you want something a little smaller.
For more information on this Badass Knife of the Week, check out the product page for the Cold Steel AK-47.
---