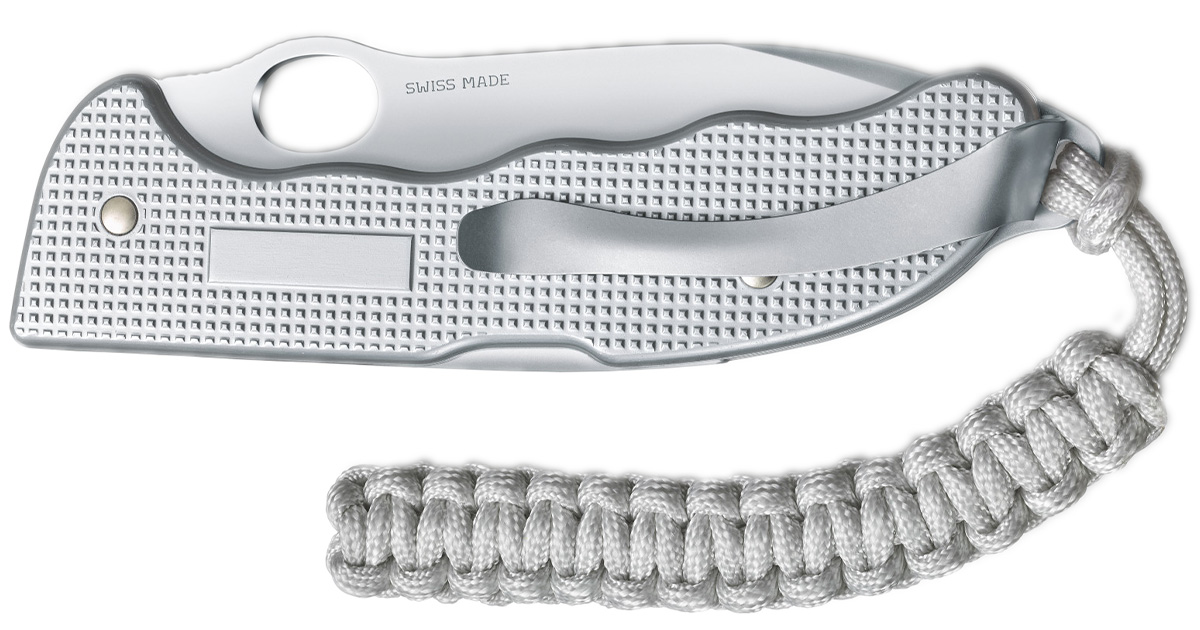 I'm a huge fan of Victorinox. The almost ancient company has evolved over its decades in existence and always works to improve.
In 2013, the company offered its very first lockback knife aimed at hunters aptly called the Hunter Pro. It wasn't the first locking Swiss Army Knife because there were a few liner locking folders in the lineup as well, such as the Sentinel. And the Hunter Pro isn't really a Swiss Army Knife because it only has one blade but it offered an interesting new direction for the company.
Just recently, Victorinox released a new version of the knife called the Hunter Pro M, which could give yet another hint at a new area the company is exploring.
The Hunter Pro M exchanges the walnut wood or polyamide scales for Alox. Aluminum scales were first added to Swiss Army Knives in the 1950s and have remained popular among knife nuts thanks to the material's durability, looks, and light weight. If I'm not mistaken, this is the largest knife to have Alox scales.
The long drop point blade is 4 inches and contains an oval notch for single-handed opening. This new Alox version is 6.6 ounces, up from the 5.7 ounces of the polyamide version.
Some are speculating about whether we'll see Alox scales on some of the larger models, including the flagship SwissChamp.
But what looks most intriguing to me is the addition of a pocket clip. The pocket clip is a rarity on Swiss Army Knives. According to SAKwiki, the first pocket clip on a Swiss Army Knife came in 2009. I believe the only model with a clip is the Sentinel — another single-bladed knife.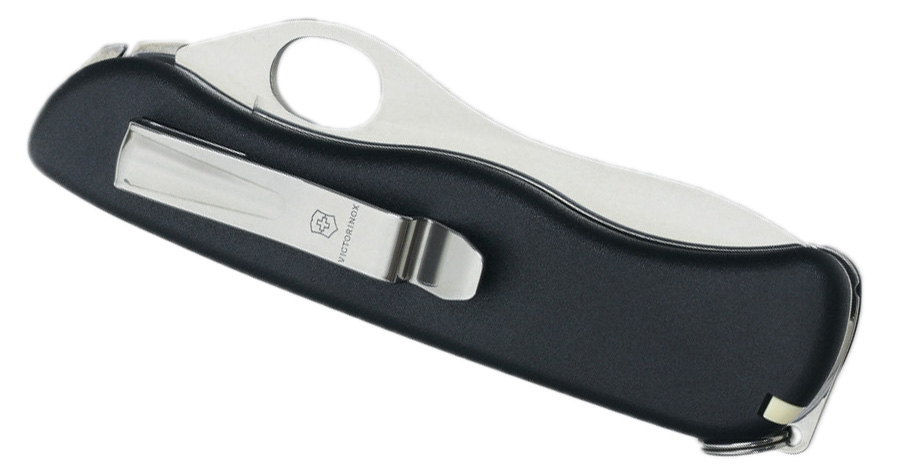 A few things jump out to me about the clip on the Hunter Pro M, though. First, it is a deep-carry clip, which is an excellent choice. Second, this is a clip on an Alox model, which we haven't seen yet. Third, the clip is apparently slotted onto the layer behind the scale. This could mean it's something we may see on future Swiss Army Knives.
Some modders have made a living adding clips to Swiss Army Knives, but the cost can be pretty high. I (and many others) have been clamoring for a clip option on Swiss Army Knives for years. It's possible this will simply turn into a dead end, but I am hopeful the folks in charge at Victorinox will see the positive feedback about the clip and start R&Ding some clips for the classic models.
Imagine a blue Pioneer X with a deep carry pocket clip (like the one beloved by Everyday Commentary) that doesn't need to be modded for a couple hundred dollars. Some day maybe.