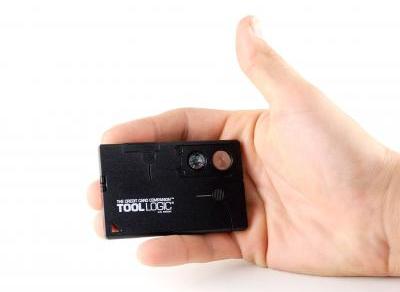 Credit card knives are convenient, with their ability to fit inside a wallet and hold different types of tools. However, credit card knives are also really easy to forget about.
In a recent post published at the TSA Blog (which we've linked to several times over the course of the blog), it was reported credit card knives have been discovered with increasing frequency at security checkpoints at airports across the country.
Two weeks ago, the TSA seized 186 of these credit card knives, so they put out a bulletin warning passengers to put their knives in checked luggage or leave them at home.
Knives on planes have always been a contentious subject since 9/11. At one point, it seemed like the TSA was going to allow smaller knives that were less than two-inches long back on places, but many groups were up in arms over the decision and it was ultimately stopped.
Since summer is the prime season for traveling, we highly recommend you do a thorough check of all your belongings to make sure all your knives are either left at home or in checked luggage because you'll get the items taken away.
It's not clear exactly why more people are taking these to the airport, but it's possible credit card knives are simply becoming more popular. If you're interested in picking up a credit card knife for yourself, I wrote a post a few months ago about some of the best thin knives that can fit in your wallet. Just make sure you take it out of your wallet it before going to the airport.