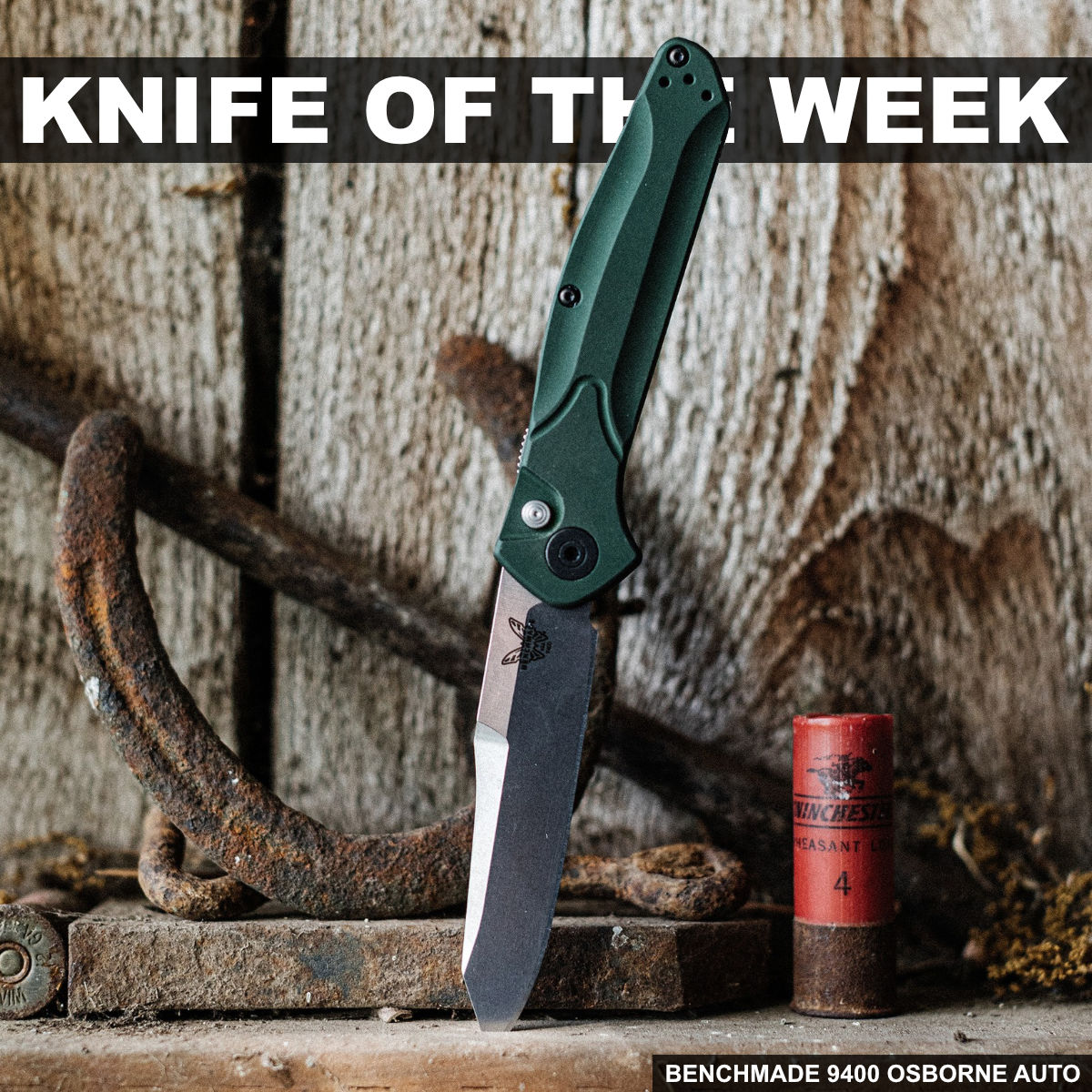 Way back in 2014 when the Knife of the Week series first started, the Benchmade 940 Osborne was one of the first recipients of this prestigious honor.
In those ensuing years, the world lost the great Warren Osborne but gained his iconic EDC in a new form: the Benchmade 9400 Osborne Auto.
Knifemaker Warren Osborne unfortunately passed away in 2016 after a lengthy battle with an illness. Steve Shackleford of Blade Magazine had a great writeup on his life shortly after Osborne died.
The 9400 Osborne Auto retains all the elements that made the original such a quintessential everyday carry design. It has a 3.4-inch satin-finished blade made from high-quality S30V steel.
The modified reverse tanto blade remains a versatile and unique blade profile.