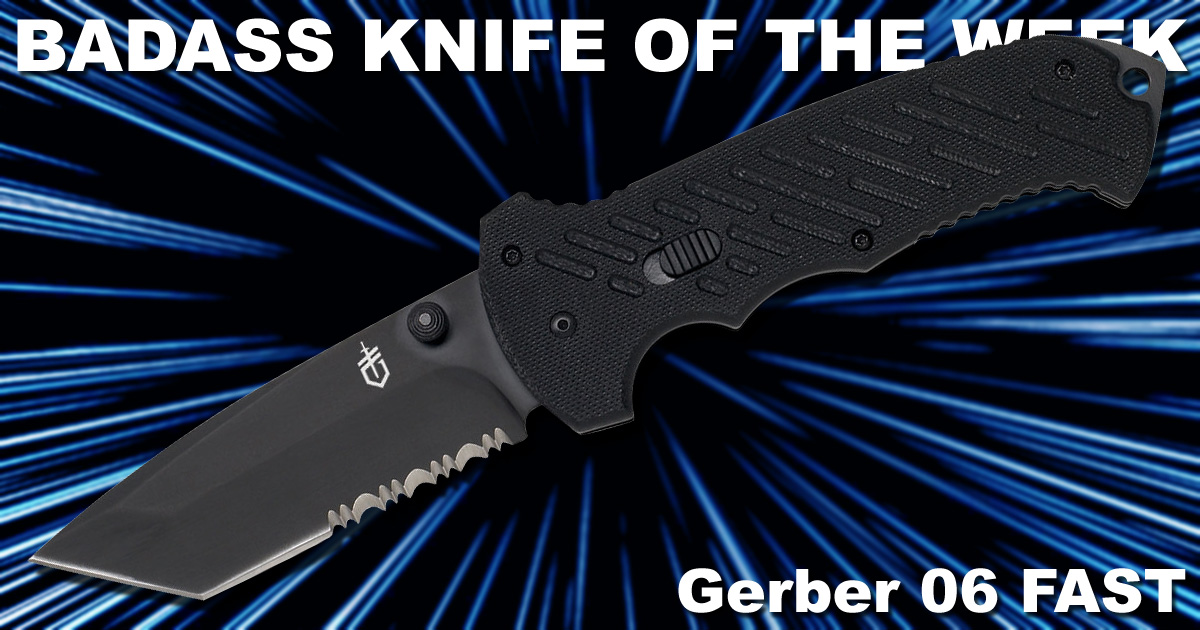 The Gerber 06 automatic folder has quickly risen through the ranks as one of the best switchblades for military and civilian carry. Unfortunately, knife laws in many states make it difficult to buy and carry automatic knives.
That's where the latest Badass Knife of the Week comes in.
The Gerber 06 FAST is not just an assisted-opening version of the renowned 06 but also comes in at a significantly reduced price point. Despite lowering the cost of the knife, it retains the design that makes it so beloved.