The karambit is an ancient agricultural tool created by the Minangkabau people of Indonesia and modeled after the claws of big cats. These days, the karambit has entered the knife realm as a versatile self-defense tool that allows for different fighting techniques, thanks to its curved design and finger ring.
While karambits are probably best known for their self-defense qualifications, they can also make great everyday carry tools. Not only do they have comfortable, ergonomic designs but the blades also sometimes work much better than straight edged blades in certain situations (like cutting rope, for example).
While you may want to carry a secondary straight-edged knife for good measure, these five folding karambit knives have worked well as EDCs for many people.
1. Smith & Wesson Extreme Ops Karambit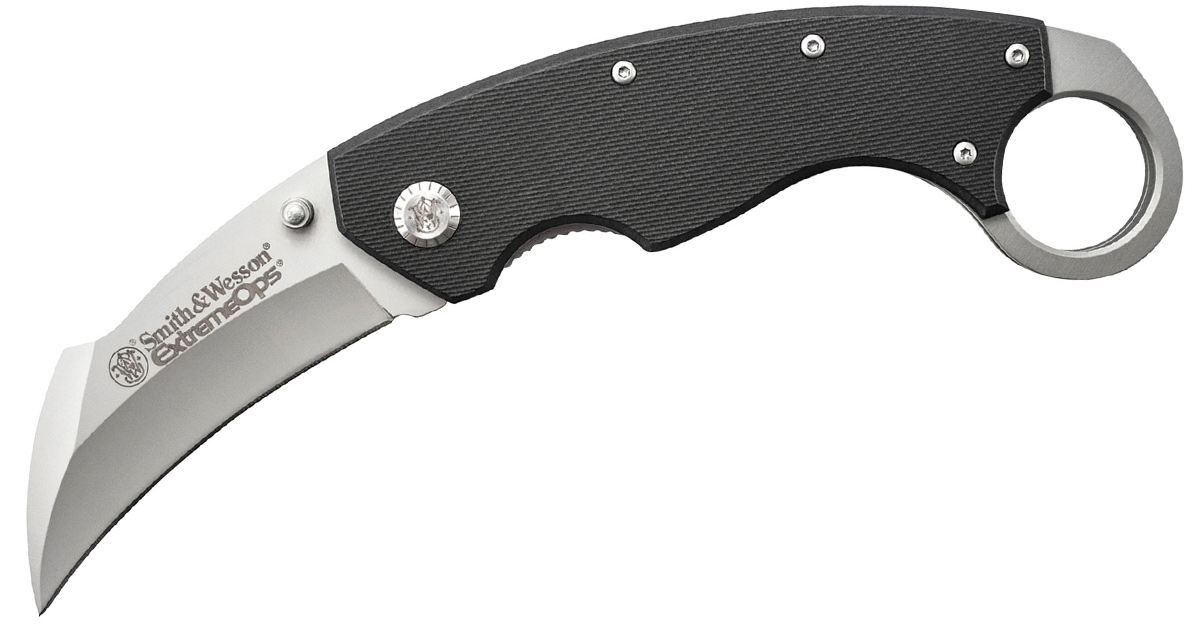 I'll start things off with one of the most understated folding karambits. The Smith & Wesson Extreme Ops Karambit features a 3.5-inch blade with less of a curve than other models. This gives the blade more versatility than a pure karambit style blade and reduces the overall "scare" factor.
The knife still retains the claw-like design with G-10 handle scales and a stainless steel finger ring. The blade opens via ambidextrous thumb studs and stays engaged with a liner lock. There's a reason this knife is a best-seller at Knife Depot.

2. Cold Steel Tiger Claw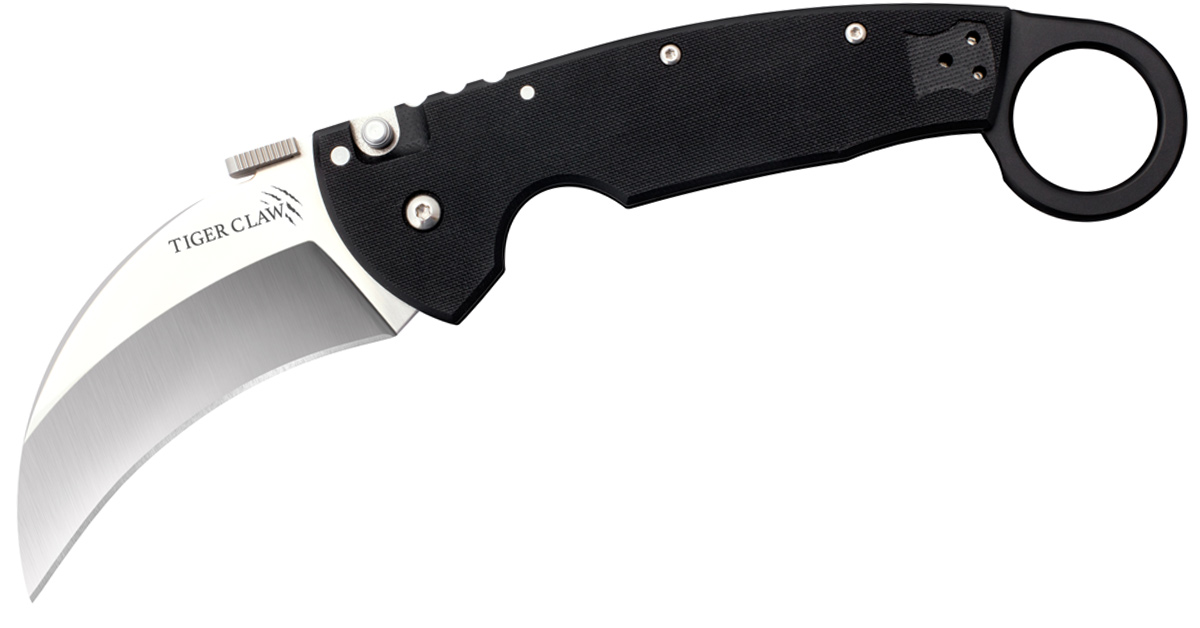 Sure, Cold Steel is known for its aggressive designs and focus on self-defense, but this Andrew Demko creation is actually made with everyday carry in mind. The Cold Steel Tiger Claw was designed after Demko aimed to make a multipurpose folder that could perform while he was on the job as an electrician or engineer.