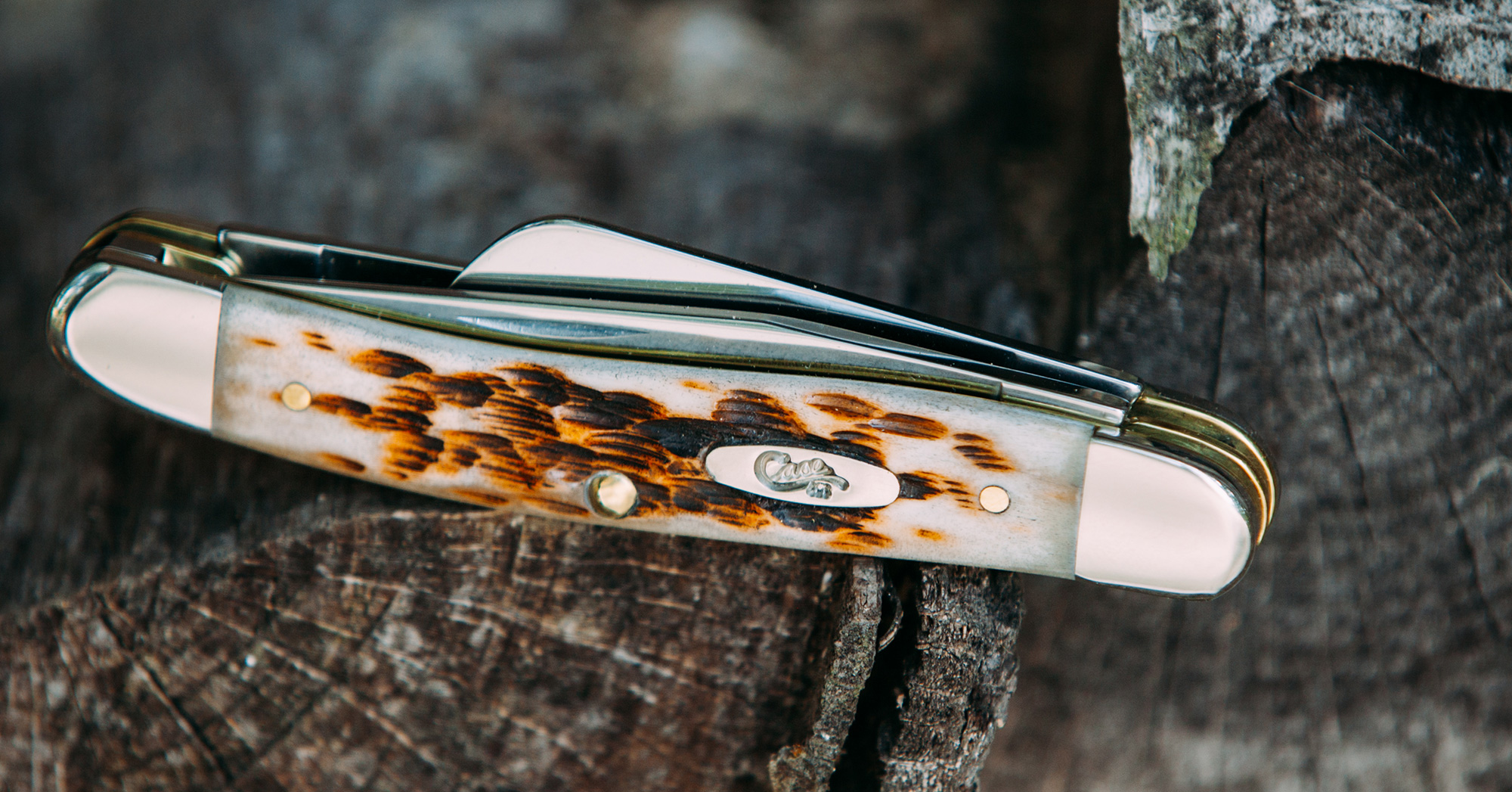 This post was originally published in April 2017 and was updated in 2021.
Along with the trapper pocket knife pattern, the stockman is one of the best and most iconic American slipjoint patterns ever created.
The history of the stockman is nearly impossible to track, but Gary Zinn of chuckhawks.com speculates it was made first developed around 1900. The stockman design typically consists of three blades: clip, sheepsfoot, and spey (or pen).
Featuring three pretty different blade types, the stockman is almost universally praised for its versatility. You can use the spey blade to spay or neuter animals (as its name applies) or the sheepsfoot blade for those tasks when a point isn't necessary.
While the traditional uses of the stockman are no longer warranted (very few stockman owners are going to castrate young animals with the spey blade), its usefulness remains even in modern times.
When it comes to stockman patterns, it's hard to beat a traditional Case knife.
Case has released a ton of knife families, which is essentially different handle materials on many of its patterns. We thought it'd be cool to look at the best Case knife families. And to make things easier, these are all the stockman designs in our favorite handle materials.
1. Amber Bone CV Family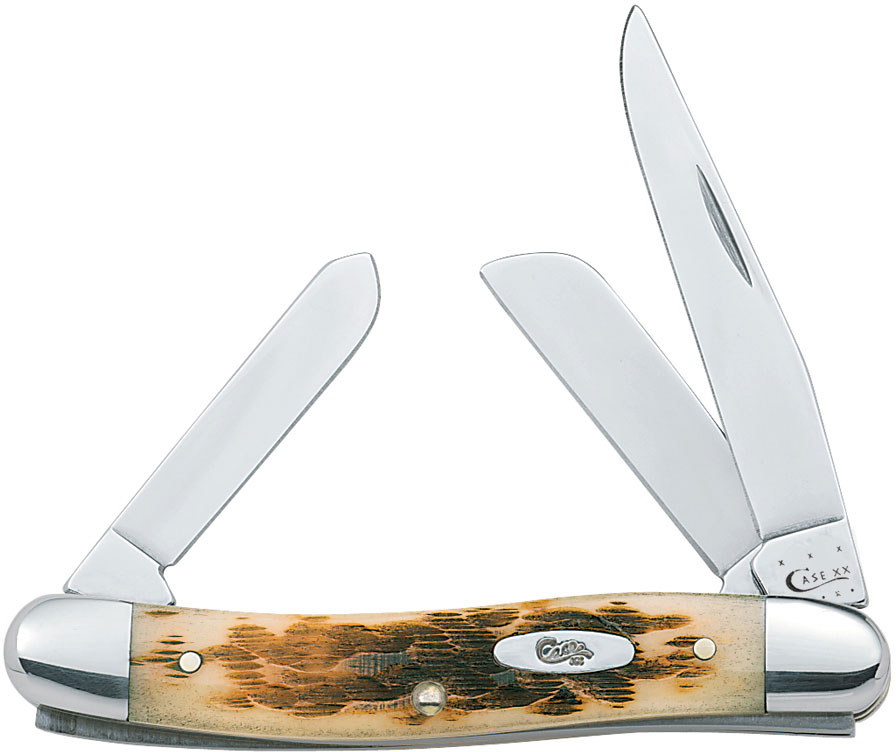 The Amber Bone collection is not only one of Case's largest knife lines but it's also one of the most handsome, in my opinion. The Amber Bone has a fantastic hue that's earthy and comforting, like sitting on an old porch at dusk. The bone is peach seed jigged, which offers a reliable grip.

2. Blue G-10 Family
Next is a sleek, modern take on the classic design. Case proves it's not stuck in the past by embracing the indestructible blue G-10 material.