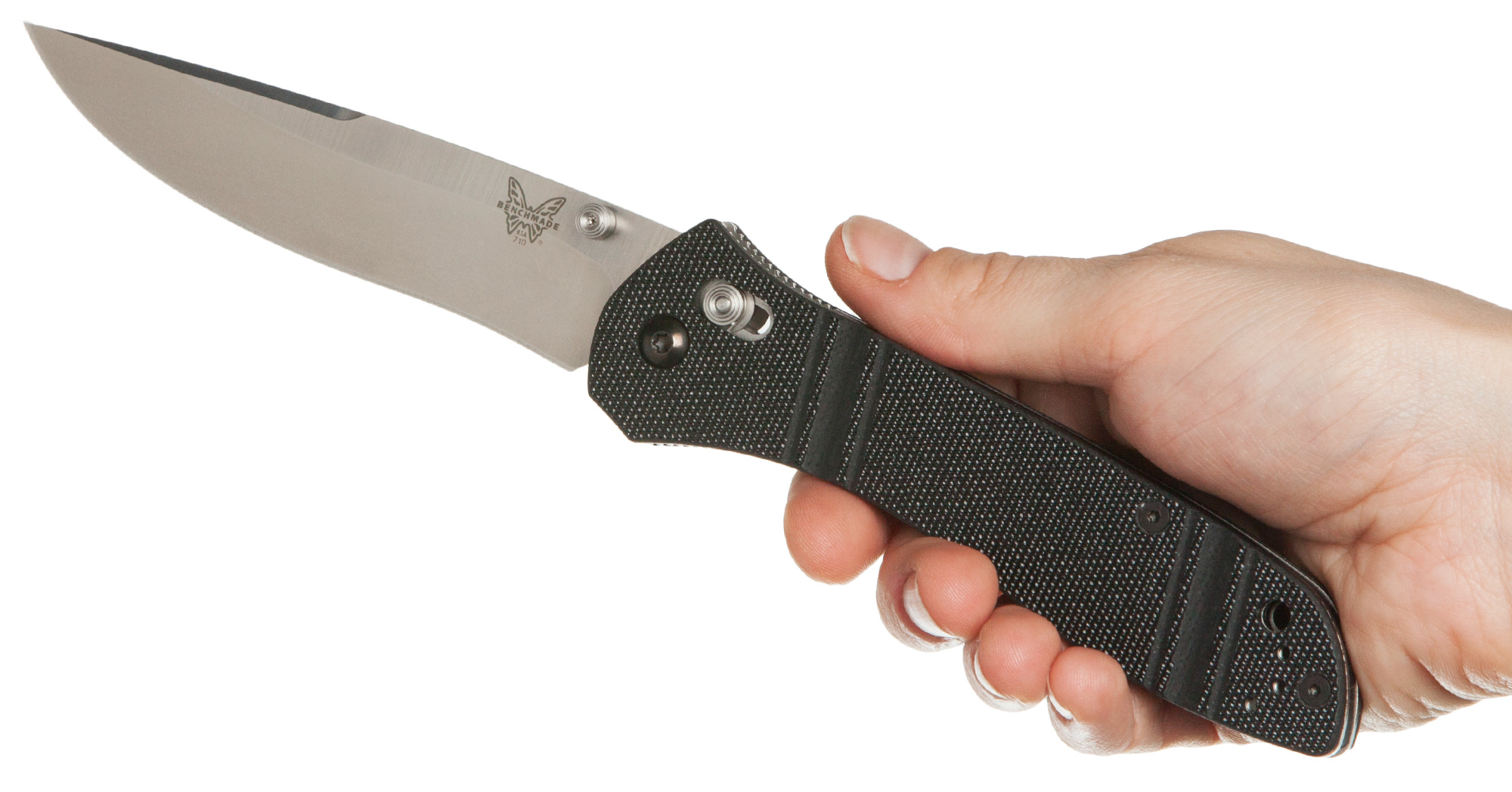 It's hard to find a more respected brand over the years than Benchmade. From its customer service to its quality knives, Benchmade is frequently among our best-sellers here at Knife Depot.
Although our top sellers often change, I took a look at the data over the past few years to find out which Benchmade models are most popular among our customers.
While the data is liable to change and doesn't take newer knives into account (since they haven't had the time to build up numbers), this is a good indicator on what types of knives people like the most from Benchmade.
5. Benchmade 162 Bushcrafter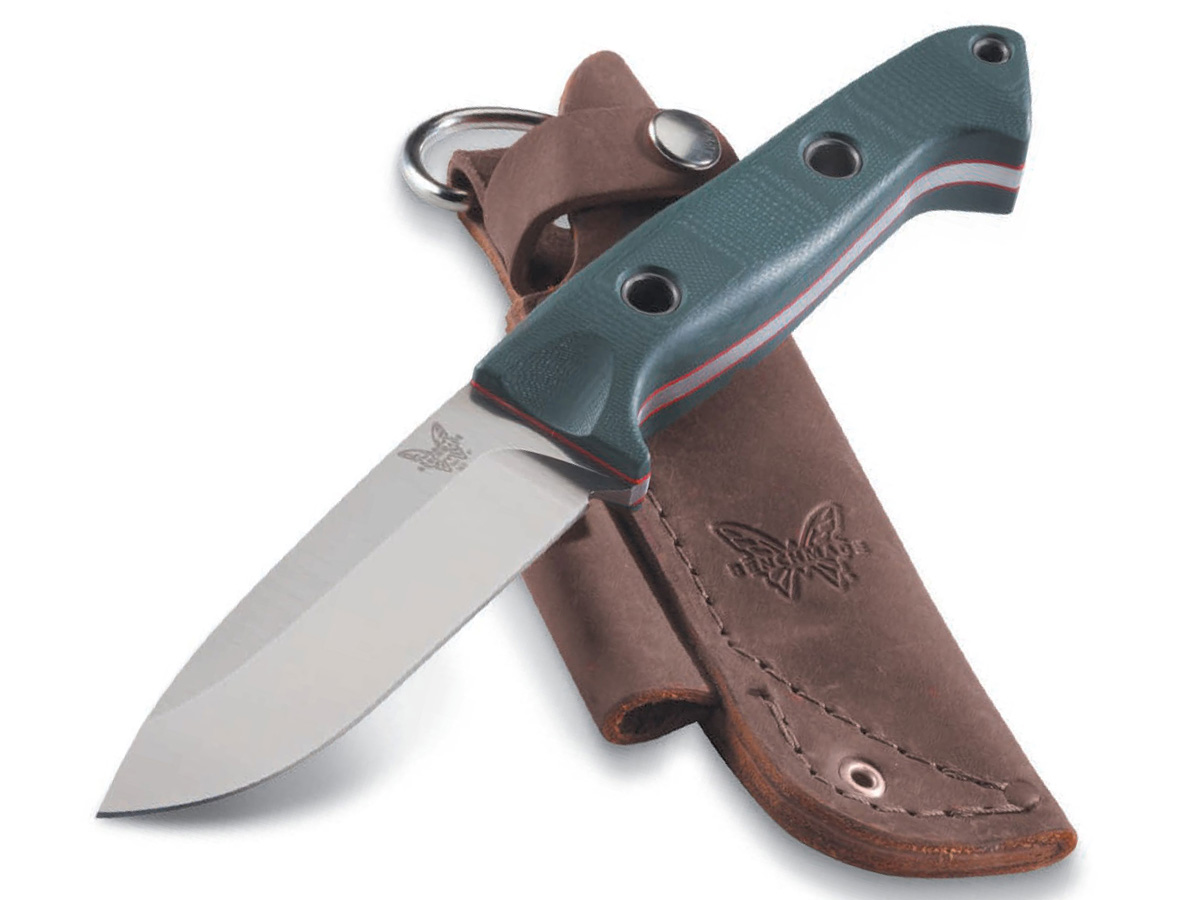 The fifth best-selling Benchmade here is probably surprising. The butterfly brand isn't instantly known for its fixed blades, but the Benchmade 162 Bushcrafter is a force to be reckoned with. A quick look at reviews around the web and you'll notice one common denominator: they're all 5-star reviews.
The Bushcrafter is an outdoor knife that's well-balanced, durable, and reliable. Its 4.43-inch blade is made from premium S30V stainless steel, which is highly resistant to corrosion, keeps an edge well, and holds up to a beating. Those are all qualities you want in a fixed blade outdoor knife.
Aside from that, it has contoured green G-10 handles with a red vulcanized spacer and comes with a leather sheath.

4. Benchmade 710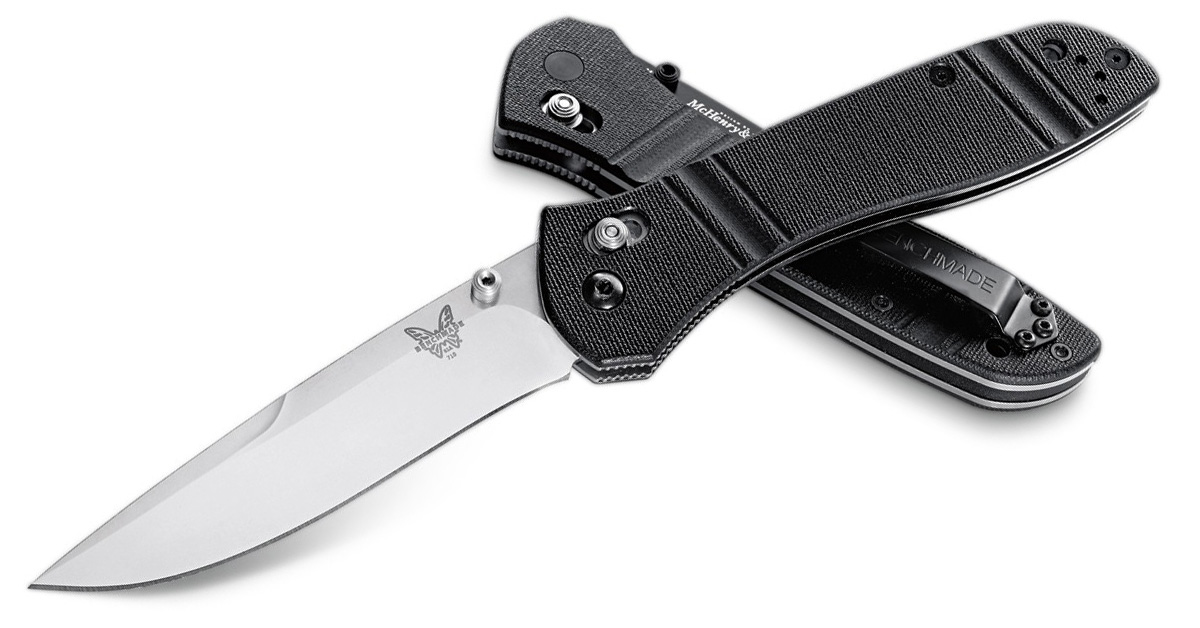 The fact that the 710 is so low on this list is probably another surprise (though it has been out for two decades). This McHenry and Williams design is frequently viewed as a flagship model for Benchmade, and it's not hard to see why. Not only was it the first Benchmade to feature the AXIS lock but it's also one of the best EDC knives around.
The 710D2 version features a long but slender 3.9-inch drop point blade made with D2 stainless steel. It has black G-10 handle scales, some light contours, a reversible and functional pocket clip, and ambidextrous thumb studs.
And just like the Bushcrafter, you'll notice it has pretty much all 5-star reviews across the web. It's rare you see something like that these days.

3. Benchmade 581 Osborne Barrage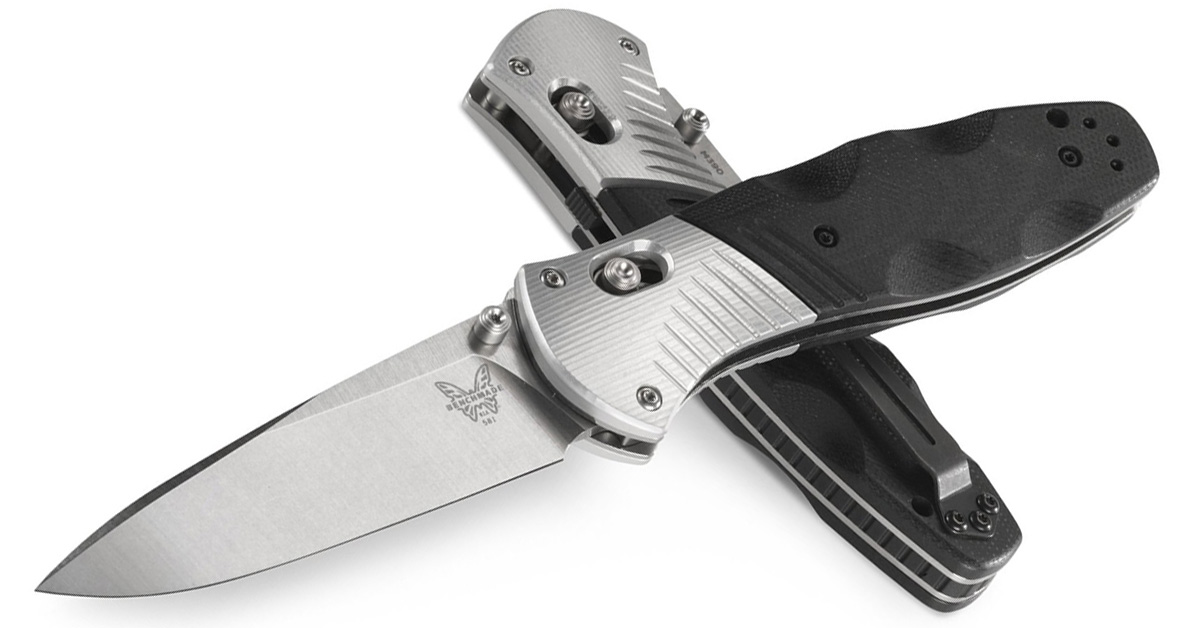 Third on the list is the Benchmade Barrage. The 581 specifically is the best-seller here, but when you take all the iterations of the Barrage into account (the 580 and the minis), the Barrage is up there.
The Barrage is a fantastically designed knife that performs well as an EDC. It's not hard to see why the 581 iteration is so much more popular than the other iterations though. The 581 is an upgraded version of the 580 with some premium flourishes knife fans will appreciate. Its 3.6-inch blade is made from Bohler M390 steel, and the handle is G-10 scales with aluminum bolsters.
It's a sleek knife and the black coated blade makes it even sleeker. This is also the only assisted-opening Benchmade to make the list.

2. Benchmade 950BK Osborne Rift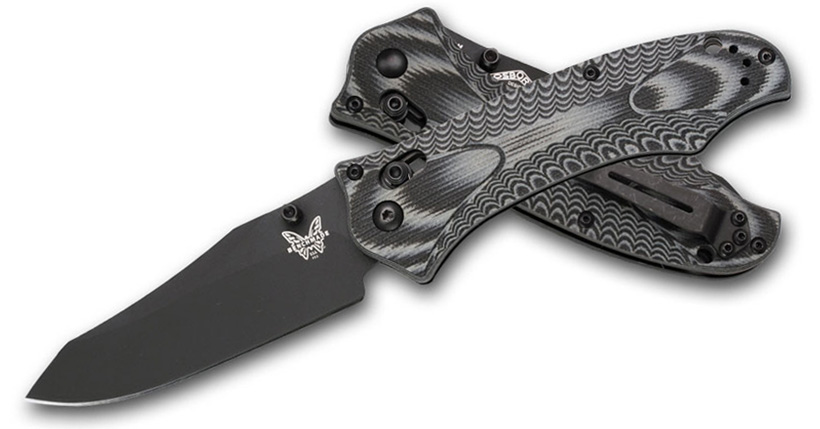 Warren Osborne—rest in peace—has made some breathtaking designs for Benchmade while he was alive. He's a legend, and it shines through his creations. The 950 is a workhorse of a knife that's designed more for military and police uses. Needless to say, it could take on pretty much anything you throw at it.
It has a large 3.7-inch blade and an overall length of 8.27 inches. The 154CM stainless steel is nothing to scoff at, and the reverse tanto blade profile with a deep cutting belly is exceptionally versatile. The BK (black coated version) is at the top of the list, but the regular satin-finished blade also made a fair number of sales.
Textured G-10 handle scales have a great look and design that'll leave you staring at it for hours.

1. Benchmade Mini Griptilian (& Griptilian)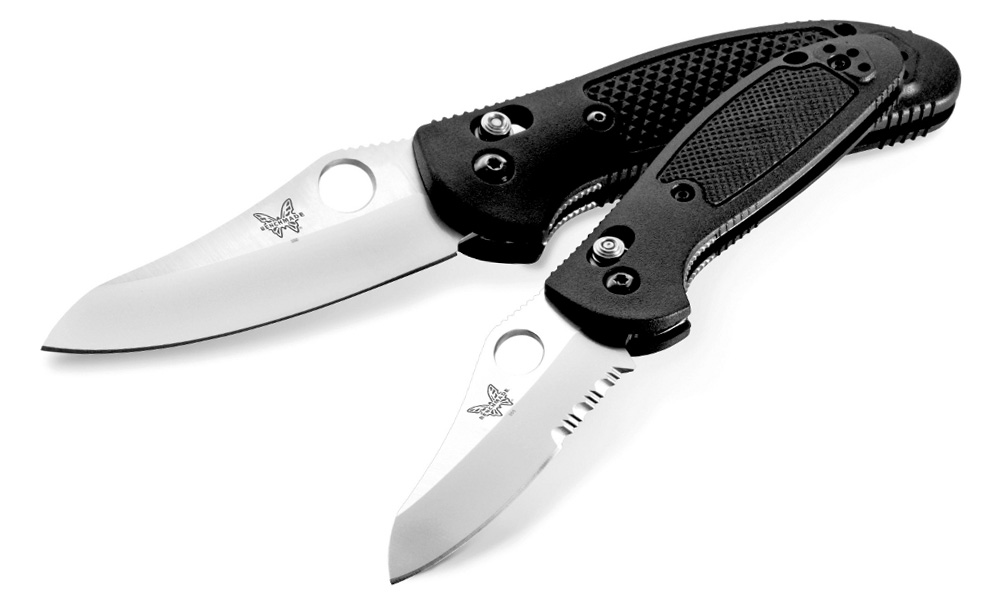 Coming in at number one is the most obvious first spot of any list: the Benchmade Griptilian. The Grip is the flagship model of the brand. When you combine that with the fact that there are dozens of variations (including sizes), the Griptilian is by far the most popular Benchmade here at Knife Depot (and I wager elsewhere).
Since the mini outsells the standard size (not by much), I'll focus on that one. The Mel Pardue design is well-executed and perfect for an EDC. The blade on the mini version is 2.91 inches and made from 154CM stainless steel. Its handle is a grippy glass-filled nylon material. You can also pick up the new model with CPM-20CV steel and G-10 handle scales if you desire.
The Mini Griptilian is widely considered one of the best EDC knives available.

---