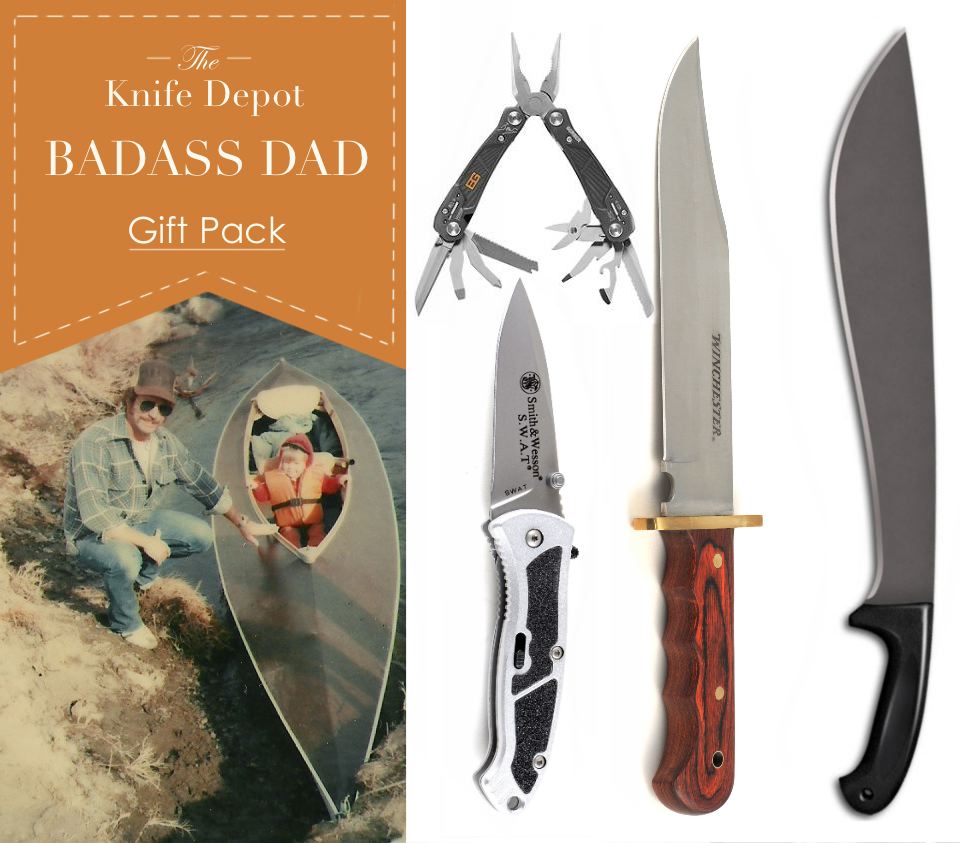 What to get dad for Father's Day?  It's an age-old question, and the answer is usually totally lame.  A coffee mug or tie rack aren't exactly earth shattering gifts, especially for a badass dad.  That's why this year Knife Depot is giving you the chance to hook up your dad with one of our bestselling knives for father's day.  You can also win a knife for yourself. All you have to do is leave a comment on this post with your two picks from the selection below (one for you and one for your dad) by 12 pm CST on Friday, June 7.   We'll pick a winner that day.
Now, onto the blades.
Smith and Wesson Swat Assisted Opening Knife 
This sleek assisted-opener from S & W has a 2.8 inch blade and is great for everyday carry. Check out the rest of its specs here.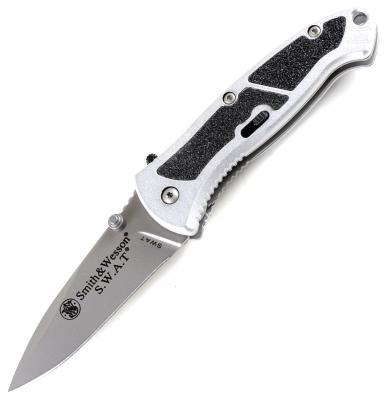 Winchester Bowie Knife 
14.25 inches of badass Bowie knife steel.  This rocking blade will get you or your pop some instant respect.  Here are the full specifications on this monster.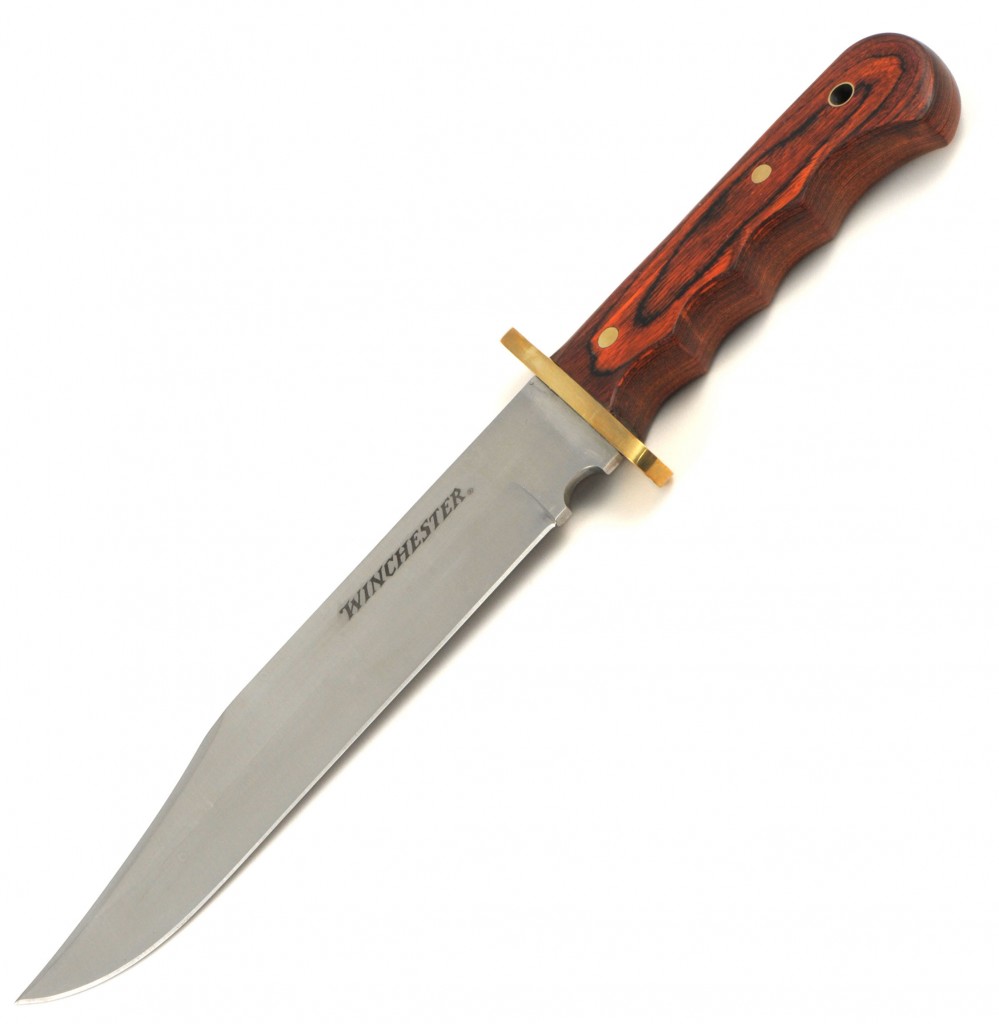 Cold Steel Jungle Machete
We're talking 16 inches of 1055 Carbon Steel ready to bushwhack its way through any situation.  The Cold Steel Jungle Machete is certifiably badass, check out more of its specs here.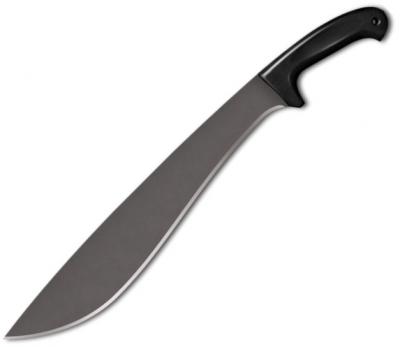 Bear Grylls Ultimate Multi-Tool 
Super lightweight yet ultra effective, the Bear Grylls Ultimate Multi-Tool is a stellar gift for any Dad.  This epic all-in-one has 12 different components, including needle nose pliers, a Phillips screwdriver and small and medium flat drivers, just to name a few.  Check out more about it here.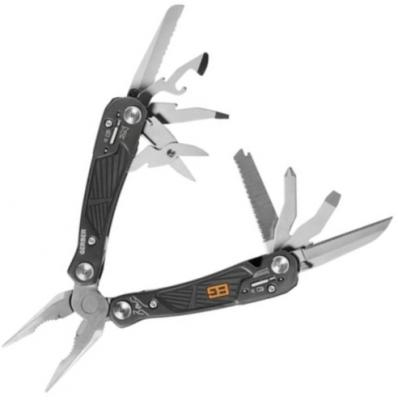 That completes the rundown of the badass dad gift pack.  Remember,  all you have to do to win is enter the two knives you'd like (one for you and one for your dad) in the comment form below by 12 pm CST on Friday, June 7.
Good luck!