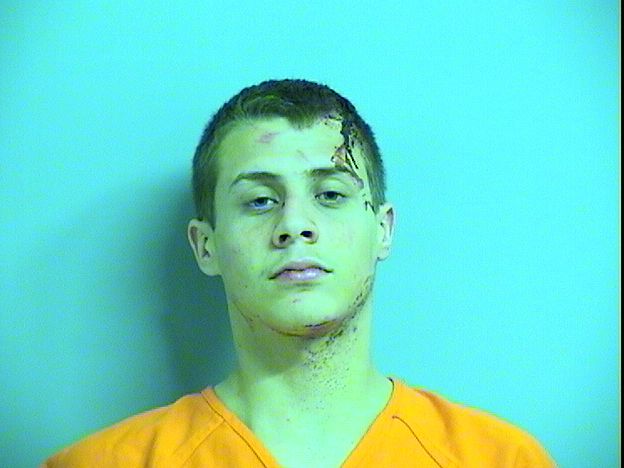 When burglary suspect Jeremy Olson kicked open the door to someone's house late at night, he probably never expected to have the epic battle that ensued.
As Olson was rummaging through the house looking for valuables, a teenager who had already pushed the alarm's panic button was patiently waiting in his room armed with a sword
While the kid was undoubtedly frightened at what was going on, it's great to see someone take the initiative to do everything to defend themselves.
Here's what happened next according to Tulsa World:
The 17-year-old victim hid in his bedroom until the suspect entered the room, at which time the victim used a sword to try to stab the intruder, said Cpl. George Frye.

Frye said the altercation moved into the living room, where the victim smacked Olson in the head with the sword, causing a gash.
Fortunately, for the burglar, the sword was an imitation and was likely very blunt. Had it been a real sword, the intruder would probably be in a box somewhere. Still, despite being an imitation, his mugshot shows a pretty bad cut on his head.
From news footage, the sword looks like it broke into two from hitting the suspects head. If I were the parents of the victim, I would definitely opt to get him a real sword, perhaps an awesome Scottish Claymore.
And, if you're wondering what sort of disciplinary action the victim is going to face because there always seems to be some sort of punishment for using a knife, police are letting him go without charges.
Now that's a feel good story.
---