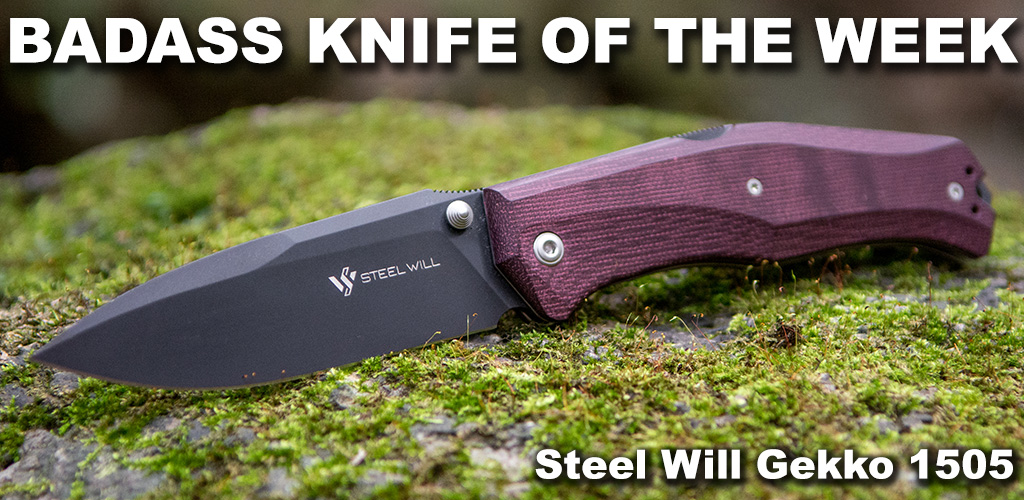 Never heard of Steel Will? Then you've been missing out on some of the best knives from the last few years. If you're late to the party, our latest Badass Knife of the Week perfectly represents everything Steel Will has to offer: premium materials, quality craftsmanship, and thoughtful designs.
The Steel Will Gekko 1505 is a premium folder that's quickly become a best-seller at Steel Will, despite being brand new. As part of the Gekko Series, which includes a mix of outdoor fixed blades and folders, the knife is handsome without sacrificing functionality or quality.
The Gekko 1505 features a 3.94-inch blade that's made from D2 tool steel, which is exceptionally hard with some resistance to corrosion.
The drop point blade is coated with PVD (Physical Vapor Deposition) to provide additional corrosion and wear resistance. As a bonus, the black coating has anti-reflective properties to reduce visibility.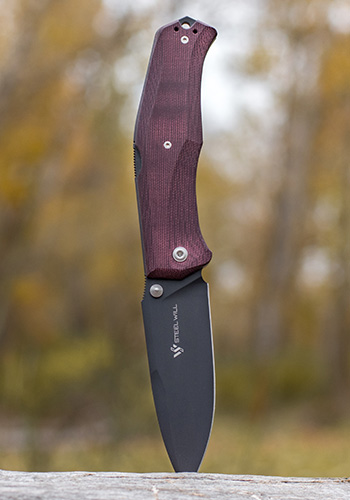 Unlike the new Gekko 1503, which has G10 handle scales, the Gekko 1505 boasts Micarta handle scales in a deep maroon coloration.
Micarta doesn't just provide grippiness for extra security either. It's also extremely durable. Grooves and cutouts in the handle make this knife melt seamlessly into your hand.
That's exactly what you expect from a hard-use knife.
Made in Italy, the Gekko 1505 opens with ambidextrous thumb studs and stays firmly engaged with a lockback mechanism.
Topping off this outdoor folder is a lanyard hole and a two-position, tip-up pocket clip. When you're in the great outdoors, this is the only folder you should be reaching for.
For more information on this Badass Knife of the Week, check out the product page for the Steel Will Gekko 1505. Or take a look at our selection of Steel Will knives.