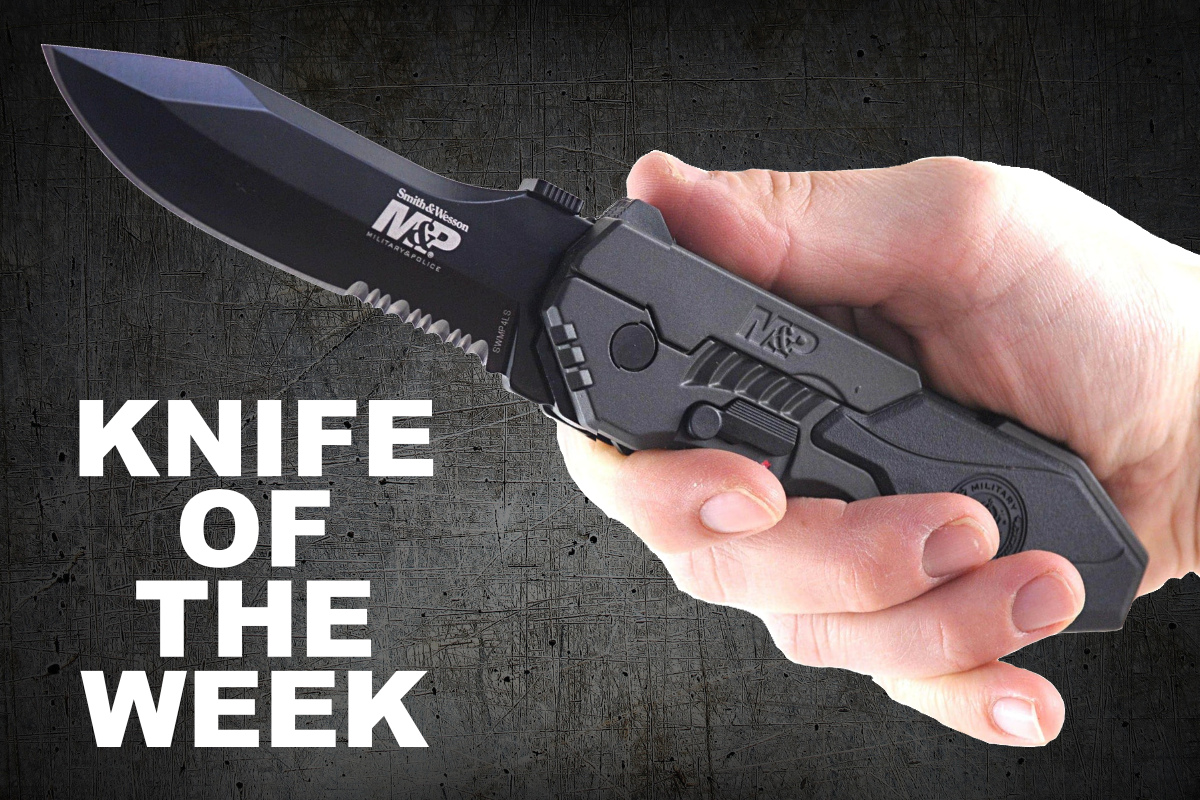 When it comes to unique yet functional tactical rescue knives, Smith & Wesson is king. And the SWMP4LS is the perfect example.
This Military & Police model boasts a robust design with a 3.6-inch partially serrated blade with black coating. Its modified clip-point blade offers a strong piercing point and enough belly for long slicing cuts.
The folder uses Smith & Wesson's second-generation M.A.G.I.C. assisted-opening technology. The M.A.G.I.C. mechanism (Multipurpose, Assisted, Generational, Innovative Cutlery) ensures the knife bursts open reliably when you need it most.
Because flexibility in an emergency is key, the SWMP4LS offers a flipper tab or ambidextrous thumb disk for easy one-handed opening. It's also one of the best assisted-opening knives.
The handle is ergonomic enough to keep the knife in your hand, regardless of the conditions. It is made from aluminum with some rubber overlays for an even better grip.

A safety lock prevents the knife from opening accidentally, while an integrated breaking tool proves indispensable in life-or-death situations.
Whether you're keeping the knife in your car or clipping it to your pocket for everyday carry, this Smith & Wesson is the perfect tool for civilians and E.M.T.s alike.