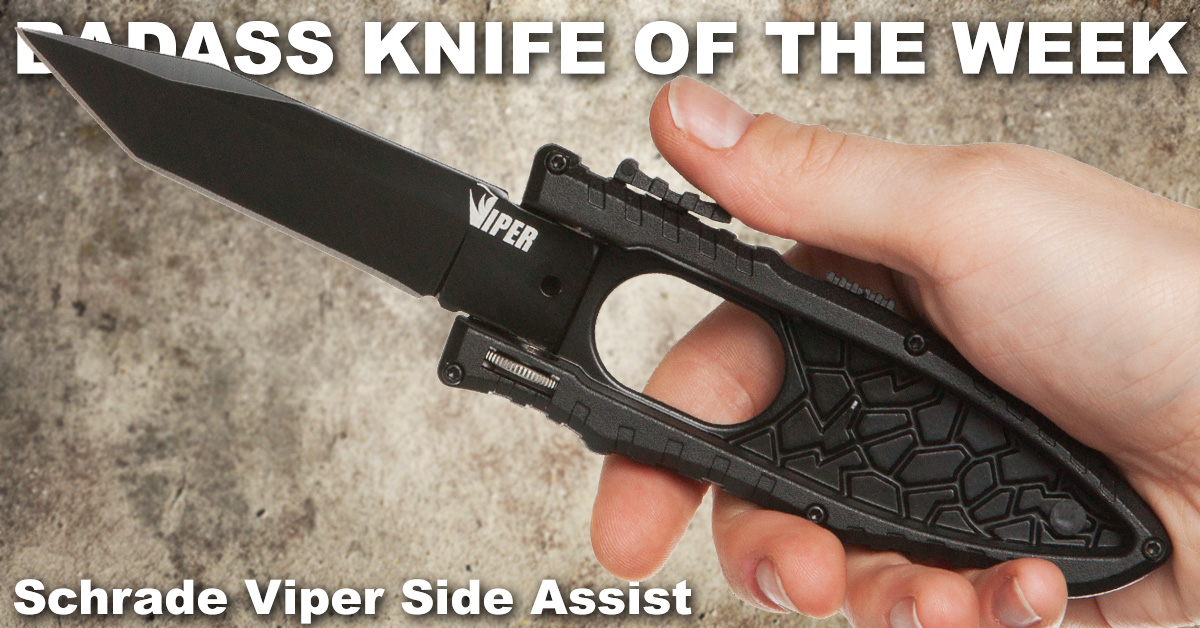 Finding a knife that's unlike the vast majority of knives you've ever held is becoming increasingly impossible. That's what makes this Badass Knife of the Week so special.
The Schrade Viper Side Assist is a spring-assisted knife with an awesome opening mechanism.
Boasting a black 3.2-inch blade with a modified tanto point, the knife is versatile and functional. Its 4034 stainless steel is more than adequate at tackling everyday tasks around the house.
But the real special part of the Viper Side Assist is how it opens. In fact, this knife recently made our list of 15 knives with unique opening mechanisms.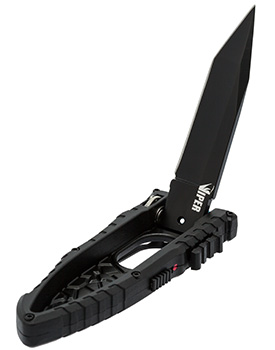 Unlike traditional knives that open vertically, the Viper opens from the side. You engage it by pushing the blade through a cutout in the side of the aluminum handle.
Once the blade gets to a certain point, the assisted-opening mechanism takes over and locks the blade open.
Not only does the side lock keep the blade securely engaged but the fact that it pivots from the side makes the fingers safer from accidental closure.
The textured handle is large enough to comfortably fill the hand while offering a strong grip in any condition.
A safety lock keeps the blade from accidentally opening, and a pocket clip makes carrying the knife convenient.
Here's a look at the knife in action:
Stop buying the same old knives and pick up something that will not only turn heads but also work as hard as any knife you own.
For more information on this Badass Knife of the Week, check out the product page for the Schrade Viper Side Assist.