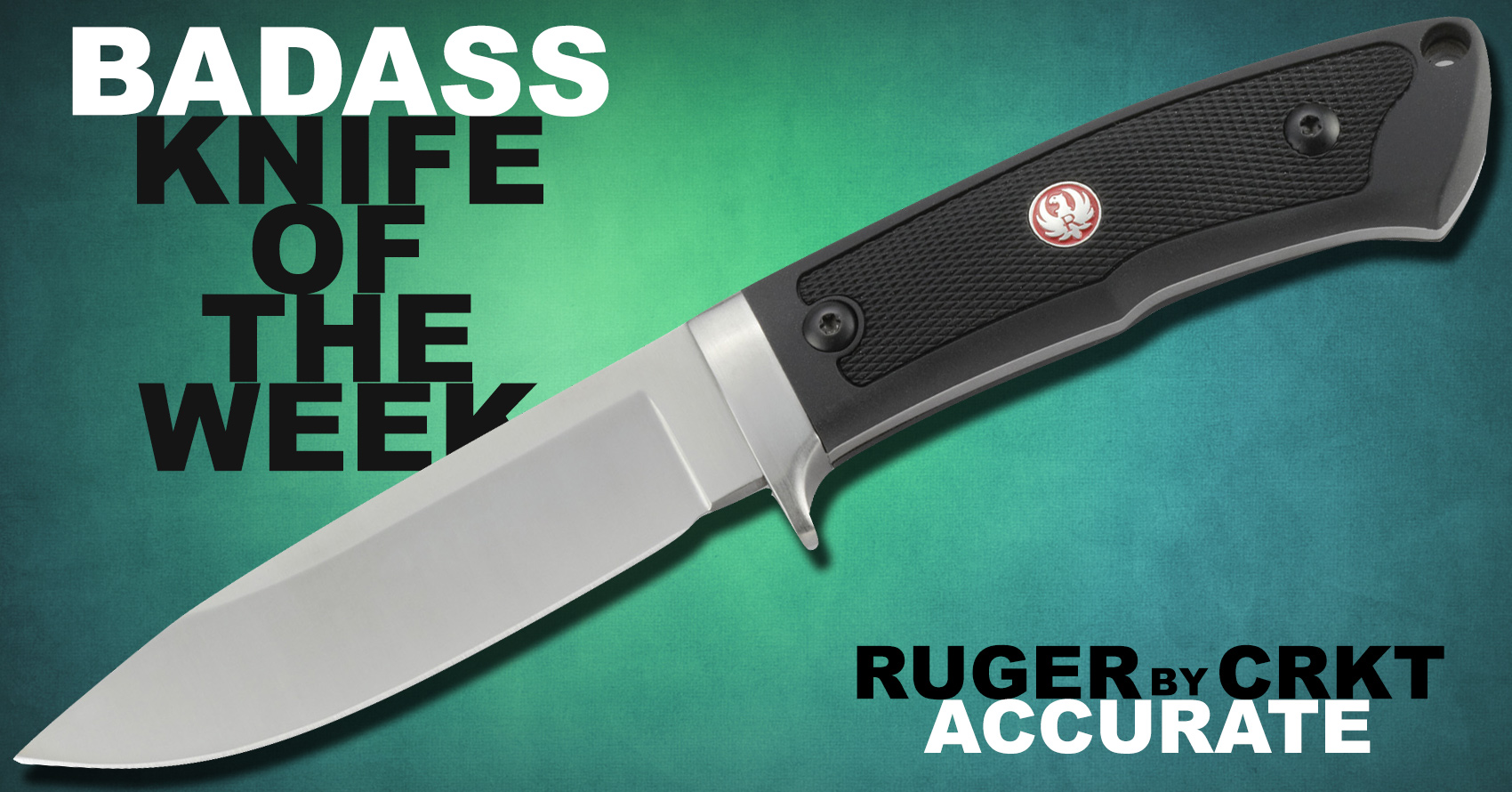 When Ruger—the popular firearm manufacturing company— decided to get into the knife business with a line of knives designed to bring the company's essence to blades, they went with CRKT.
The result of the partnership is a knife line that's built for everyday carry, self-preparedness, durability, and affordability. No better knife embodies those elements than the Accurate.
The Ruger by CRKT Accurate is a simple yet effective fixed blade hunting knife designed by Bill Harsey, a man with 21 years of designing knives in his back pocket.
Here is an excellent video from Deer Hunting:
Take one look at this knife and you'll understand why it's called the Accurate. The 4.4-inch blade is made from functional 8Cr13MoV with a hardness level of 58-59 HRC. This iteration comes with a versatile drop point blade, but you can also get a clip point version if that's your preference.
The full tang is covered with rubber overmold scales that give you a reliable grip when field dressing an animal in the cold. Separating the blade from the handle is a stainless steel bolster with finger guard. This adds even more security when wielding the knife in the field.

A Ruger medallion adorns the black handle, and the CRKT logo is laser-etched into the back of the blade. The knife also comes with a reinforced fabric-nylon sheath because you'll be carrying this knife wherever you go.
For more information on this Badass Knife of the Week, check out the product page for the Ruger by CRKT Accurate.
---