Another Halloween has come and gone. It's time to pack away your Big Bird costume, wash the fake blood out of your clothes and tear down the spiderwebs (fake or real) from the corners of your house.
However, there's still one matter with Halloween that's yet to be resolved: our pumpkin carving contest.
The rules to our contest were simple. You had to carve an awesome pumpkin, write "Knife Depot" on a card next to it, take a picture of it and show it to us. We received some great entries, but only three can win. Here they are.
The 3rd place winner of the Skull and Bones Knife with Knuckle Guard is…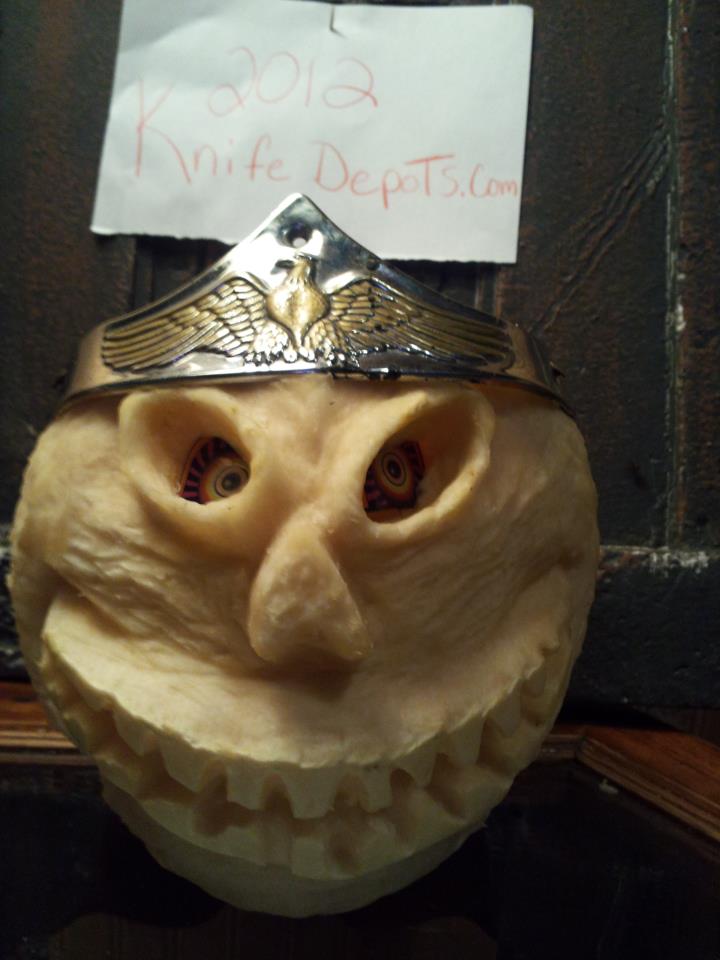 The 2nd place winner of the Skull Wing Folder is…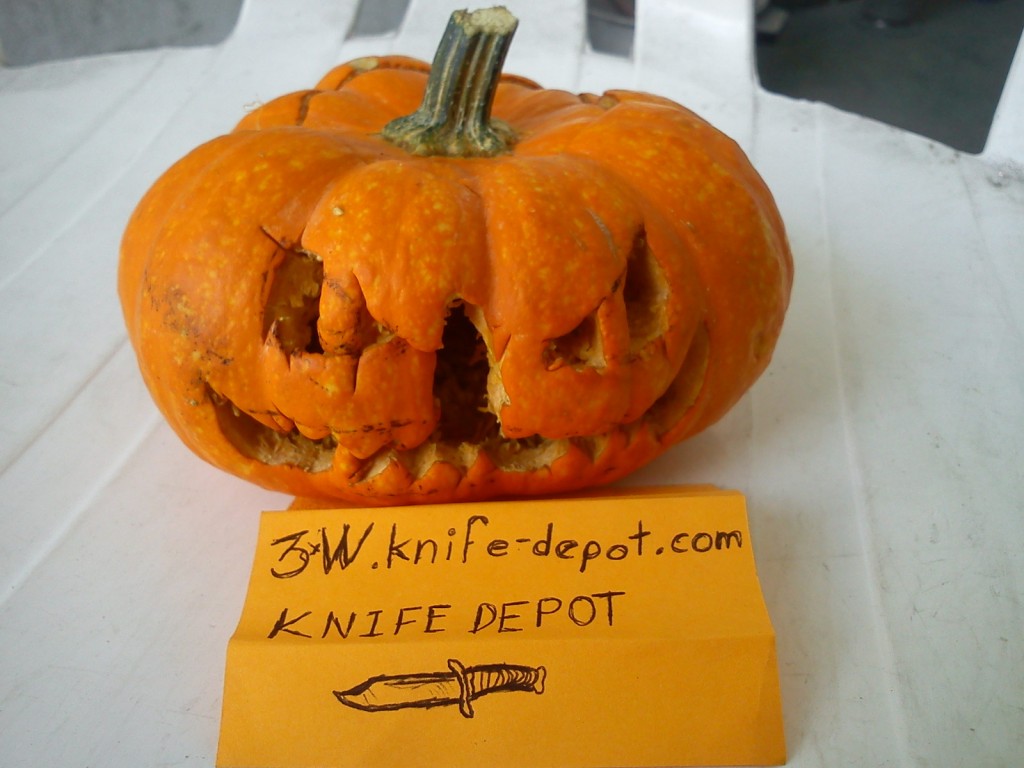 And the 1st place winner of the Fire Skull Karambit is…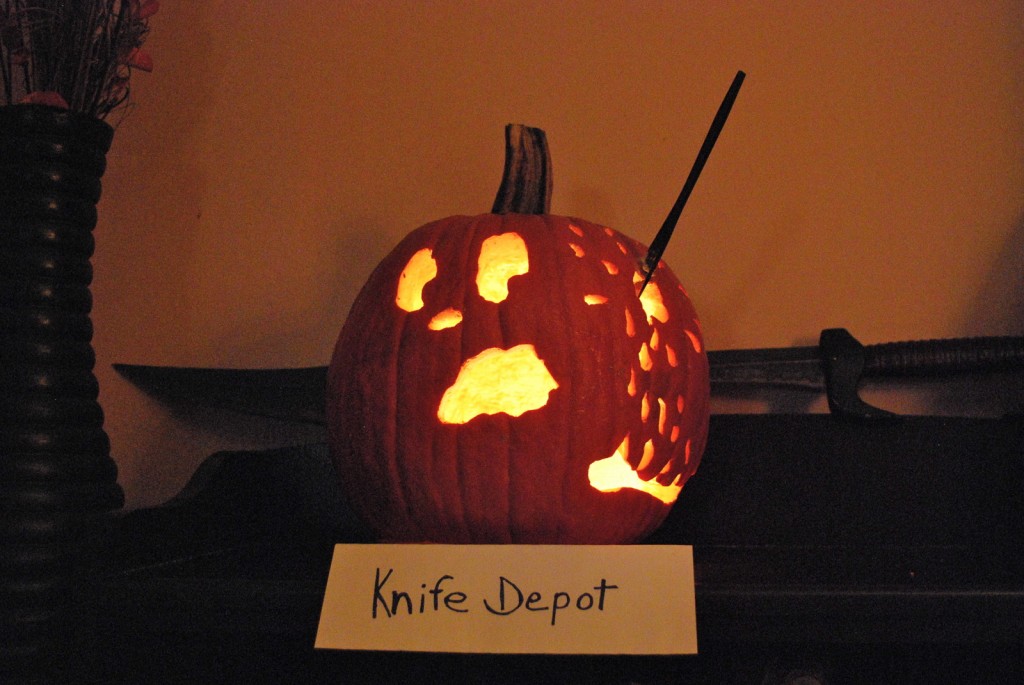 The winners have been contacted via email. Thanks again everyone and be sure to keep an eye out for future contests.
---