If you have a pumpkin sitting on your porch but have yet to carve it, here are some of the funniest pumpkin ideas that will have your friends and neighbors screaming with laughter.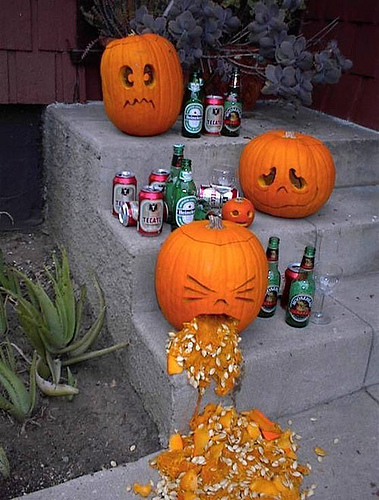 Here you have a classic—the vomiting pumpkin. You can use the stuff from inside of the pumpkin as vomit and set up a nice scene, like this image above.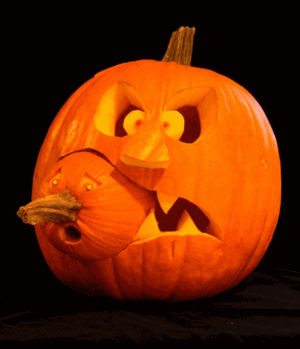 Yet another classic design is the big pumpkin eating a smaller one. All you need to do is carve a normal-sized pumpkin with a large mouth and stick a little one in it.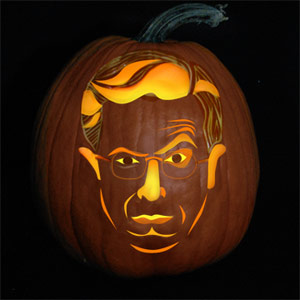 You can say what you will about politics, but Stephen Colbert is an undeniably funny person and this pumpkin perfectly encapsulates his absurdity.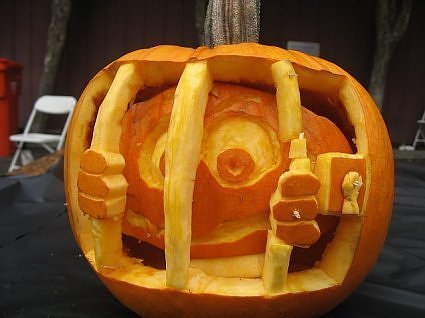 Here's a pretty clever and funny idea of a jack o'lantern inside a jail. To make this, you carve out the facade and push it back inside the pumpkin. This one is pretty difficult, but it's definitely worth it.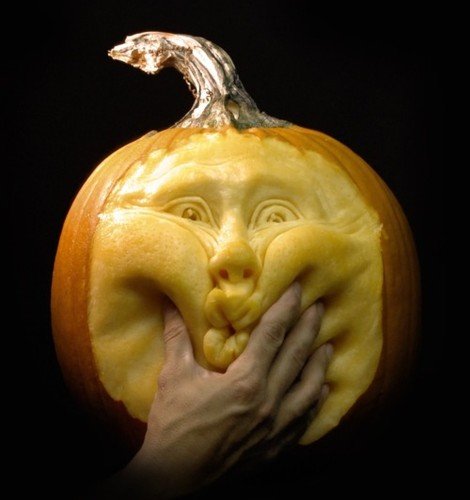 These sculpted pumpkins are amazing. This one utilizes the effect of a hand squeezing the pumpkin when in reality, it's carved that way.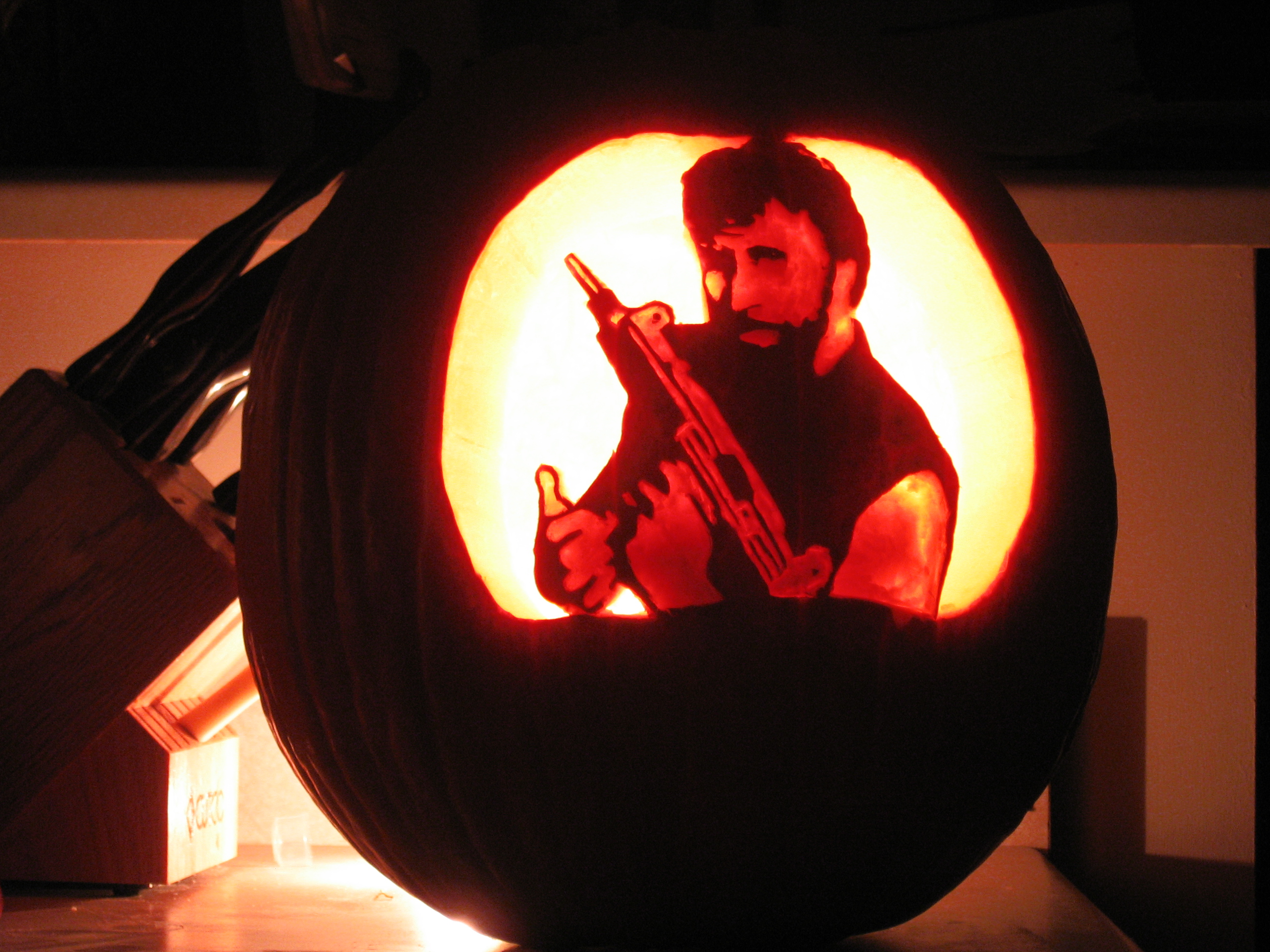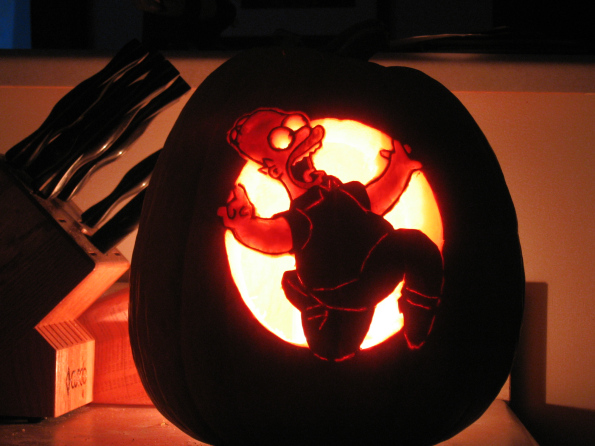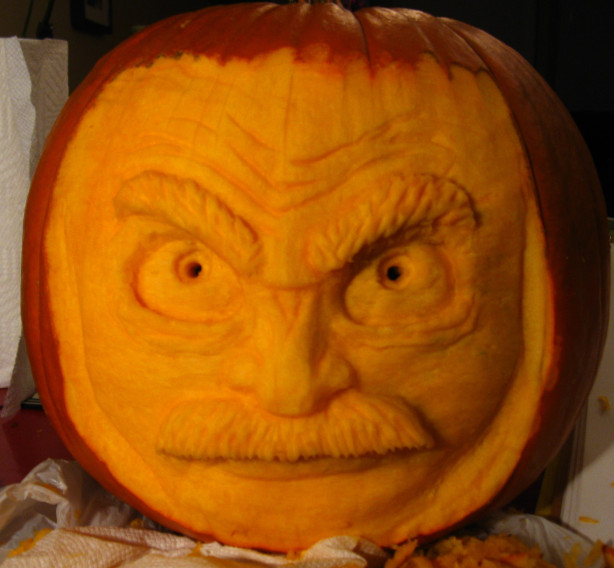 The following three pumpkins were carved by the talented Smith The Pumpkin Carver, whose work you can find at his site. These are all surprisingly great carvings of comedic/badass characters: Chuck Norris, Homer Simpson and the great Ron Swanson from Parks and Recreation.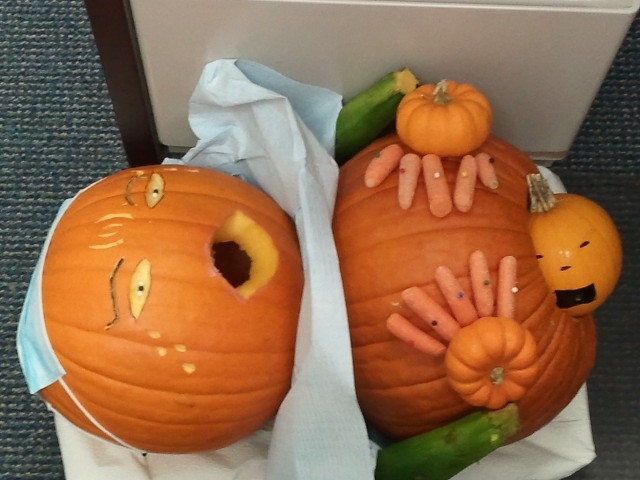 This was the first place winner of a contest over at 1st Class Sleep. Although this one utilizes a few items that aren't pumpkins (the baby carrots as fingers for example), it's a hilarious idea.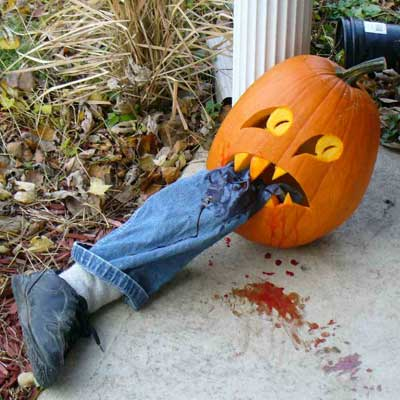 Finally, this picture mixes horror and comedy. The flesh-eating pumpkin has a nice grin on his face as he chows down on someone's leg.