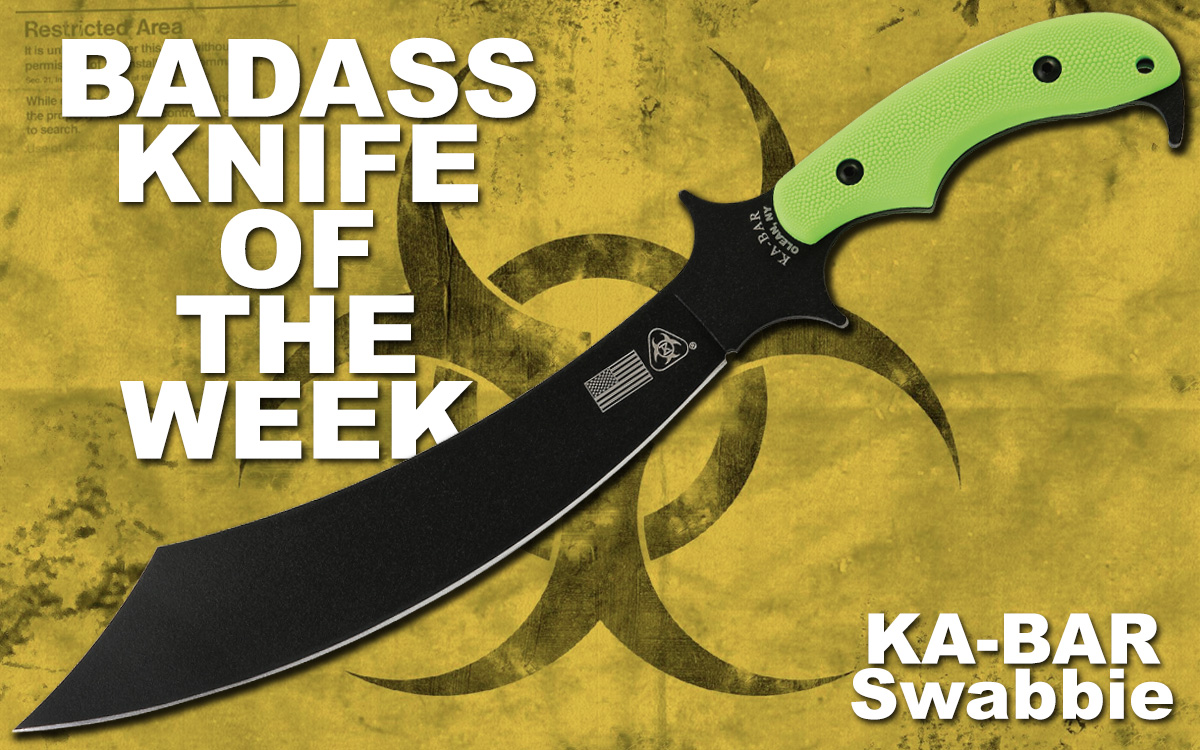 A few years back, the zombie craze took the knife world by storm. No company upped the zombie killer game better than KA-BAR.
Although the fad has mostly died out, one knife from the KA-BAR Zombie Killer collection remains a fan favorite — the KA-BAR Swabbie.
The Swabbie is a long fixed blade that's based off the curved short sword known as the scimitar. The blade stretches 12.5 inches and is made of 1095 Cro-Van steel, a popular steel among KA-BAR fixed blades. The scimitar blade shape is surprisingly versatile with a deep slicing belly and a piercing point.