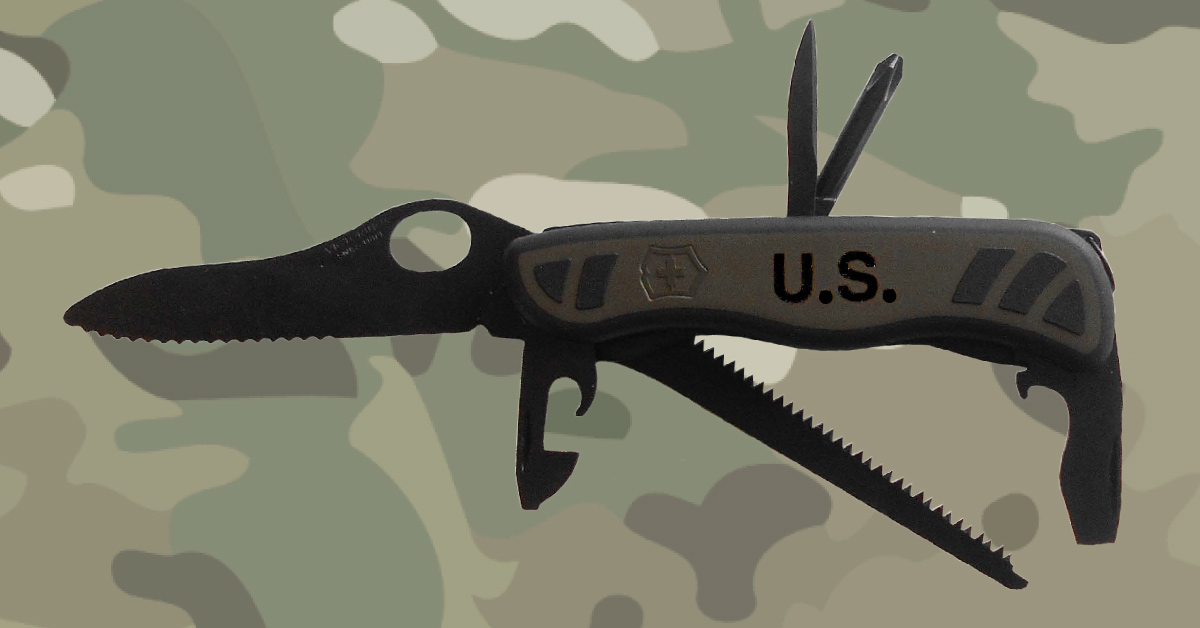 In a move that represents a rare exception for the U.S. Defense Logistics Agency (DLA), a Victorinox Swiss Army Knife was added to the official order list for the U.S. Armed Forces.
The DLA is the Department of Defense's combat support agency that supplies the military with weapons, parts and materials.
What makes this such a rare accomplishment for Victorinox is that the DLA typically only contracts with American manufacturers. According to a Swiss media outlet, the famous Swiss company is now an official supplier of military and one of its knives will be available to members of the U.S. military. Although military personnel could already buy Victorinox knives on their own, this allows them to buy through official channels.
The U.S. knife is called the Combat Utility Knife, which is just a take on the recently redesigned Victorinox Soldier that is used in some iteration by Germany (the official German Army Knife is available for sale), Singapore, Norway and the Netherlands. The knife features a one-handed opening locking blade along with screwdrivers, a wood saw, reamer and more.
The major difference between the Combat Utility Knife and the Soldier is the U.S. stamp on the rubberized grip and a color scheme that better matches the colors of the military.
Although the sales from military personnel don't make up a huge portion of the company's sales, Victorinox is hoping that awareness of the brand will increase as a result. Sales of the iconic knife have slumped since it was banned from planes following the attacks on 9/11.
The knife received a national stock number (NSN – 1095-01-653-1166) last year, but I believe soldiers are just finally able to start ordering it. Here is one of the only video overviews of the knife from Tactical Rifleman posted last month.
Those of you who aren't in the military can still pick up the Victorinox Soldier or the German Army Knife.