It's a new year and that means a host of new knives will soon be available. Some companies like Spyderco and CRKT announced their new lineup in 2017, but Benchmade just released its 2018 catalog with some of the new knives.
As always expect even more new knives from Benchmade and other companies at SHOT Show in February.
Until then, take a look at these new models for 2018. MSRP $225
Benchmade Altitude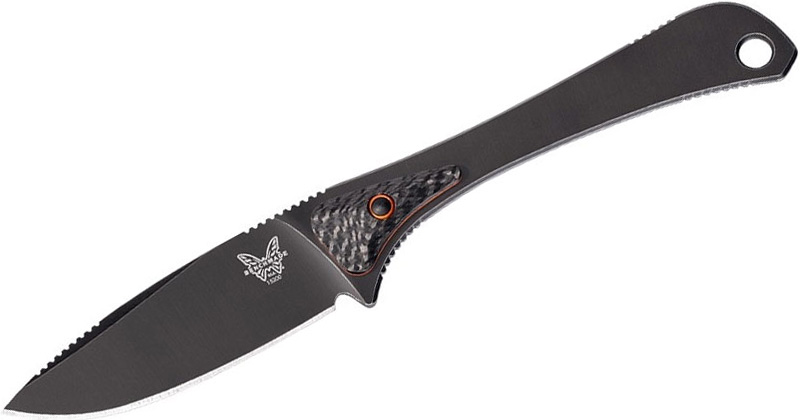 The Altitude is designed to be a lightweight hunting knife for outdoor use that appears to be part of Benchmade's Hunt Series. For the most part, the knife is very minimalistic with a slim skeletonized handle. The handle does feature carbon fiber microscales, however.
Like the other knives in the Hunt Series, the Altitude uses S90V steel and comes with diamond-like carbon coating. It only weighs 1.6 ounces and also comes in orange. MSRP $230
Benchmade Fact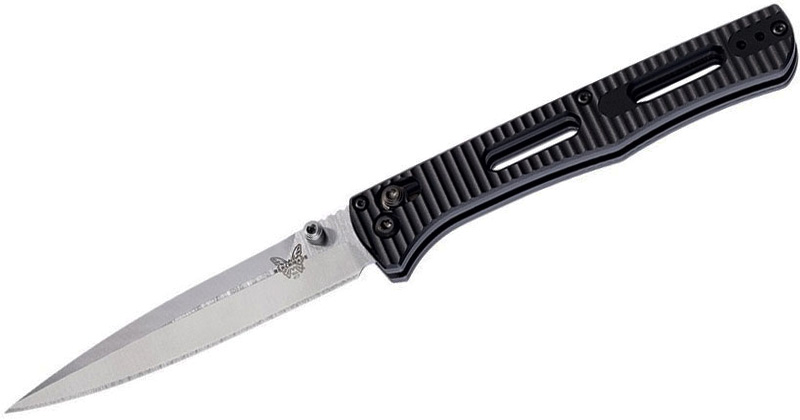 The Fact is another slim, minimalistic design that Benchmade calls a "minimalist masterpiece." It has a slender S30V steel blade that's a lengthy 3.95 inches. The handle is black anodized 6061-T6 billet aluminum. This almost reminds me of a Cold Steel.
Benchmade Follow-Up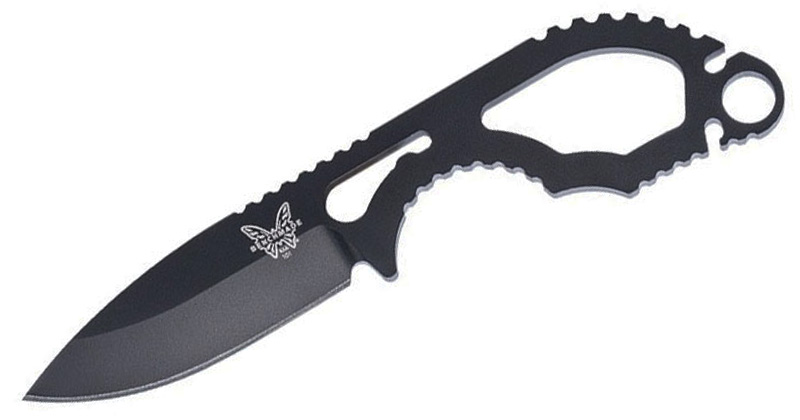 From the first three new knives (put in alphabetical order coincidentally), you'll notice the theme is minimalism. This little guy has a 2.6-inch blade with S30V steel and a skeletonized handle as well.
This model is designed more for self-defense or an EDC neck knife. It comes with a Boltaron sheath. MSRP $110
Benchmade Foray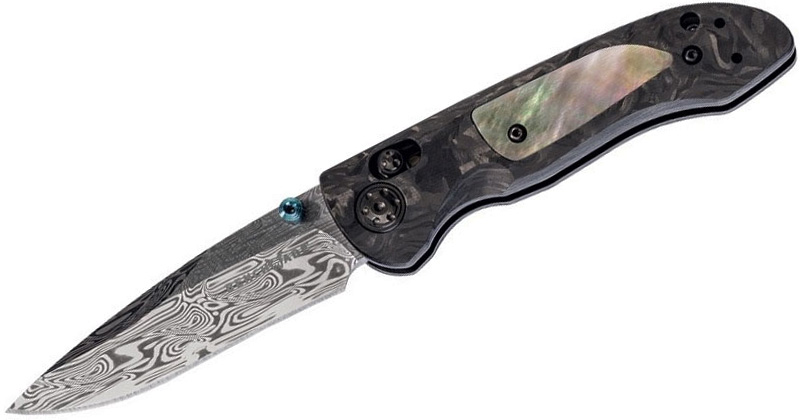 This is 2018's only addition to the Gold Class, Benchmade's expensive line of extremely high-end knives. This ultimate edition of the Foray features Loki pattern Damasteel and a complicated handle with carbon fiber and mother of pearl. MSRP $800
Benchmade Grizzly Ridge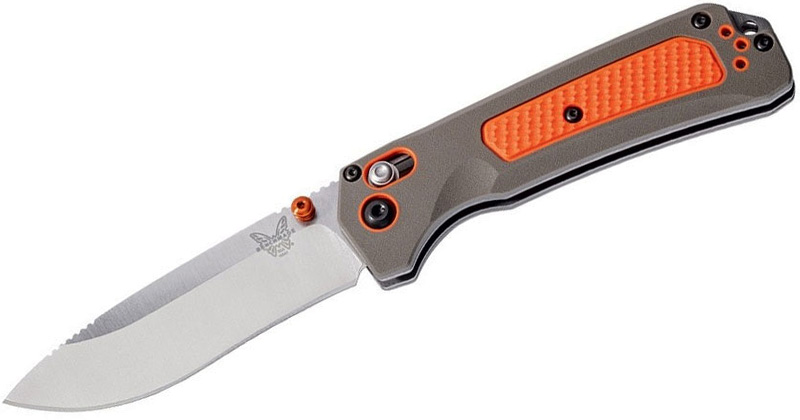 The Grizzly Creek is a handsome knife with a stabilized wood handle. The Grizzly Ridge takes the overall design but uses a dual durometer handle (Grivory/Versaflex) for extra comfort and durability. MSRP $145
Benchmade Fixed Infidel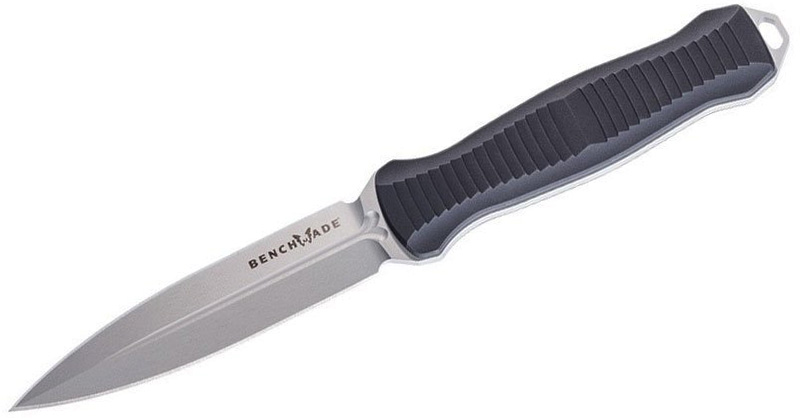 The Infidel is a popular OTF tactical knife from Benchmade, so they decided to take the overall design and turn it into a fixed blade. The results are fantastic. You get a 4.52-inch D2 steel blade and black anodized 6061-T6 billet aluminum. MSRP $235
Benchmade Mini Boost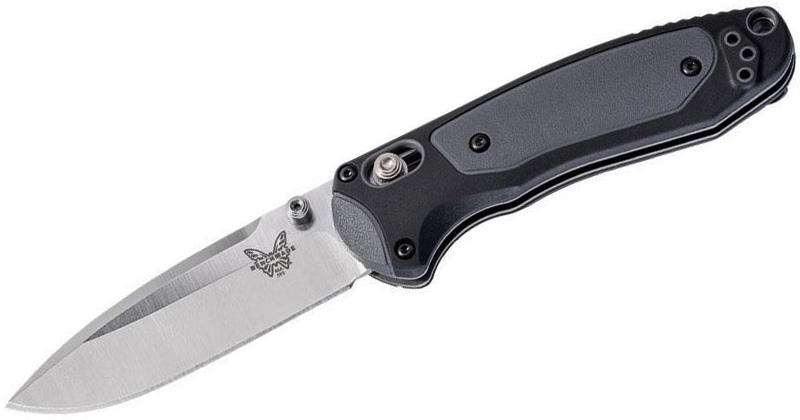 Along with being a year of minimalism, 2018 is also the year of the minis. A bunch of the new knives from last year are getting their mini variants, such as the Boost, which now has a 3.11-inch blade (down from 3.7). MSRP $155
Benchmade Mini Crooked River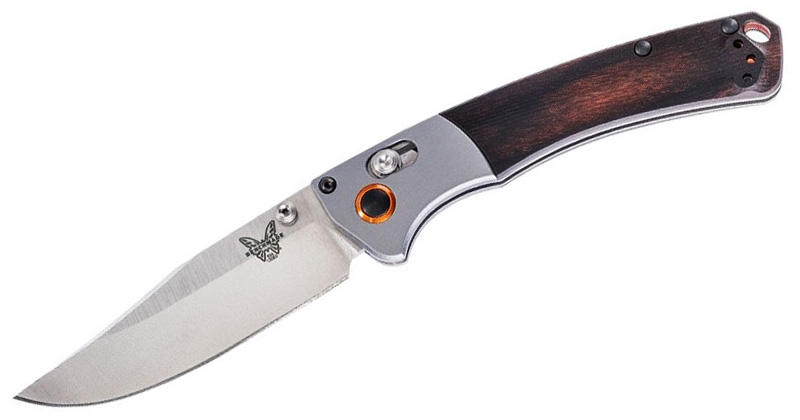 This is one people have been clamoring about. The original is a gorgeous knife but the blade is 4 inches. Benchmade cut the blade length down to 3.4 inches in the mini version. MSRP $220
Benchmade Mini Freek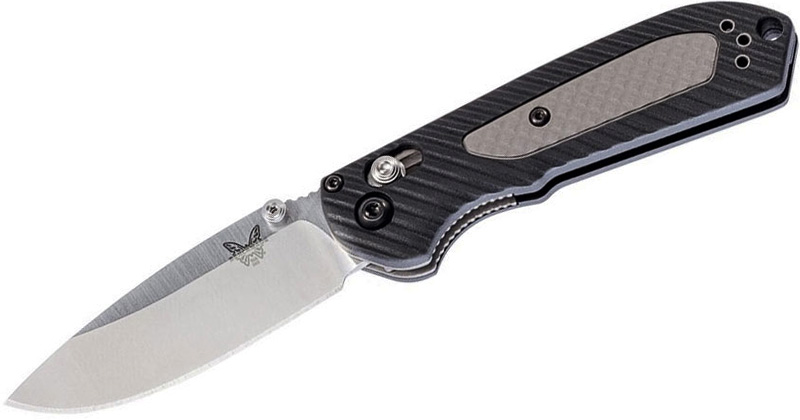 People were saying the Freek would be an alternative to the Griptilian. Now with the mini version, it can be compared to the Griptilian even more. This mini version has a 3-inch blade. MSRP $125
Benchmade Mini Presidio II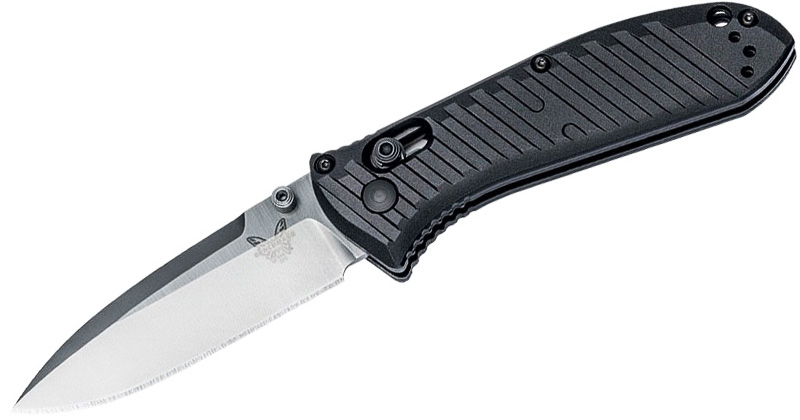 The Presidio II in a lighter, more compact package. The blade is 3.2 inches. MSRP $195
Benchmade Pardue Hunter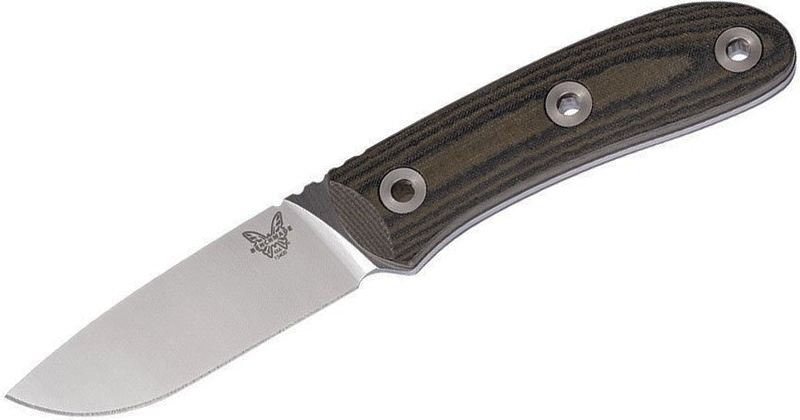 This is billed as the first custom collaboration in the Hunt Series and it's apt that it comes from the great Mel Pardue. The knife has an S30V steel blade at 3.48 inches and a Micarta handle. MSRP $225
Benchmade Vector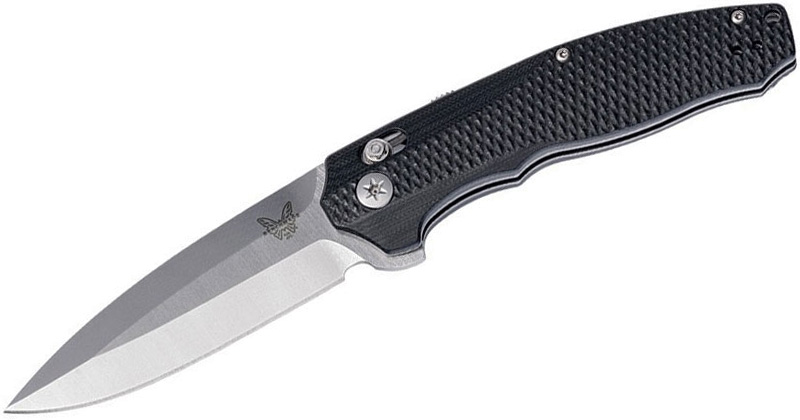 Finally Benchmade added a second flipper to its family in the Vector. It has black-contoured G10 scales with stainless steel liners and a spear-point blade design. The steel is S30V and the blade length is 3.6 inches.
Along with the flipper, the knife uses the AXIS assist mechanism for an even quicker and smoother opening.
---