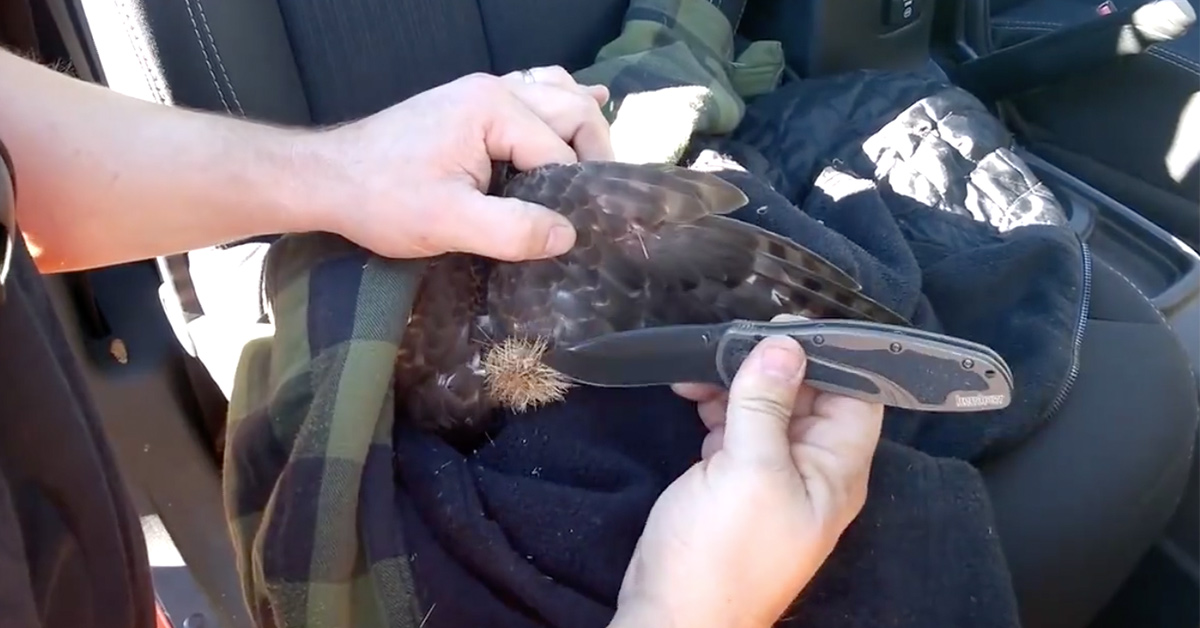 It's been a while since my last installment of Knives Save Lives, a series exploring the many ways knives have been used to save people's lives over the years.
While nearly all of those stories involved human lives, sometimes knives can be used to save animal lives (such as the Spyderco Whale Knife).
In a recent video posted on Facebook, a man shows how a Kershaw Blur can be used to rescue a hawk. Take a look:
This hawk was noticed being covered in chollas and was not flying very well. Thanks to a kind man, it was saved and freed… ? Credit: ViralHog

Posted by NTD Life on jueves, 22 de junio de 2017
The raptor apparently flew a little too close to a cholla, one of those fierce cactus plants found in places like Joshua Tree (if you've never been to the Cholla Tree Garden at the park, I highly recommend it). Not only is the cactus extremely painful but it can be difficult to get out. They have barbed spines that will attach themselves to almost anything that even lightly touches them.
When these guys found the raptor, it was exhausted and probably in searing pain. So the guy pulled out his Kershaw Blur and slowly used the knife to pull out the cholla cactus particles.
This is a touching story about the rehabilitation of a hawk and reason number 473 for why you should always carry a pocket knife.