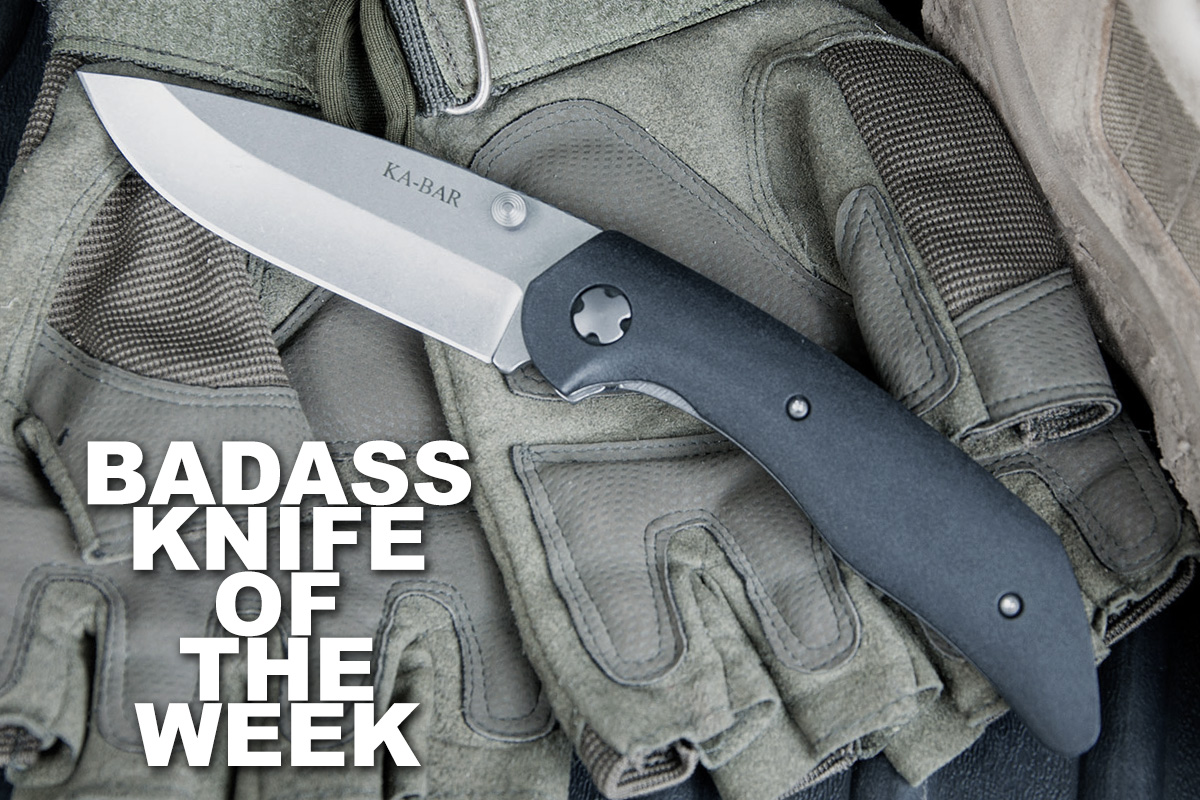 Jesse Jarosz designed his very first knife in December 2009, a process he described as not knowing what he was doing. By 2012, he won "Best New Maker" at the USN Gathering. More than five years later, Jarosz has become one of the top knifemakers around.
And our latest Badass Knife of the Week is the perfect representation of his work.
KA-BAR teamed up with Jarosz to bring the quality and design of his custom Model M75 Tetrad to the masses in the production model simply called the KA-BAR Jarosz Folder.
Here is a quick video overview from Everyday Commentary:
This moderate-sized folder features a 3.5-inch blade made from AUS-8 stainless steel, which can rival some of the best steels when treated right. This version comes with the versatile but always dependable drop point blade profile, but it's also available in a tanto version.
It opens via dual thumb studs and stays locked with a liner lock. Jimping along the spine allows for more nuanced control when you need better control.
Jarosz uses his experience growing up in the outdoors of Nebraska to create a shapely grip that feels good in the hand. The black glass-filled nylon scales are durable and comfortable.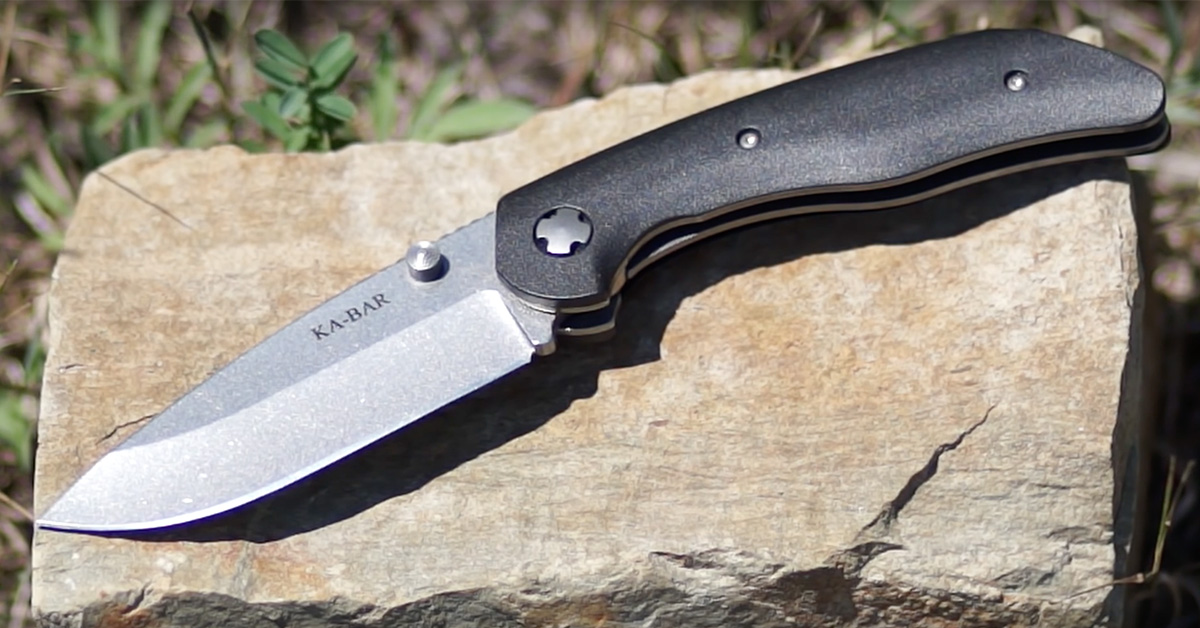 The knife comes with a removable tip up or tip down right hand carry pocket clip.
For more information on this Badass Knife of the Week, check out the product page for the KA-BAR .