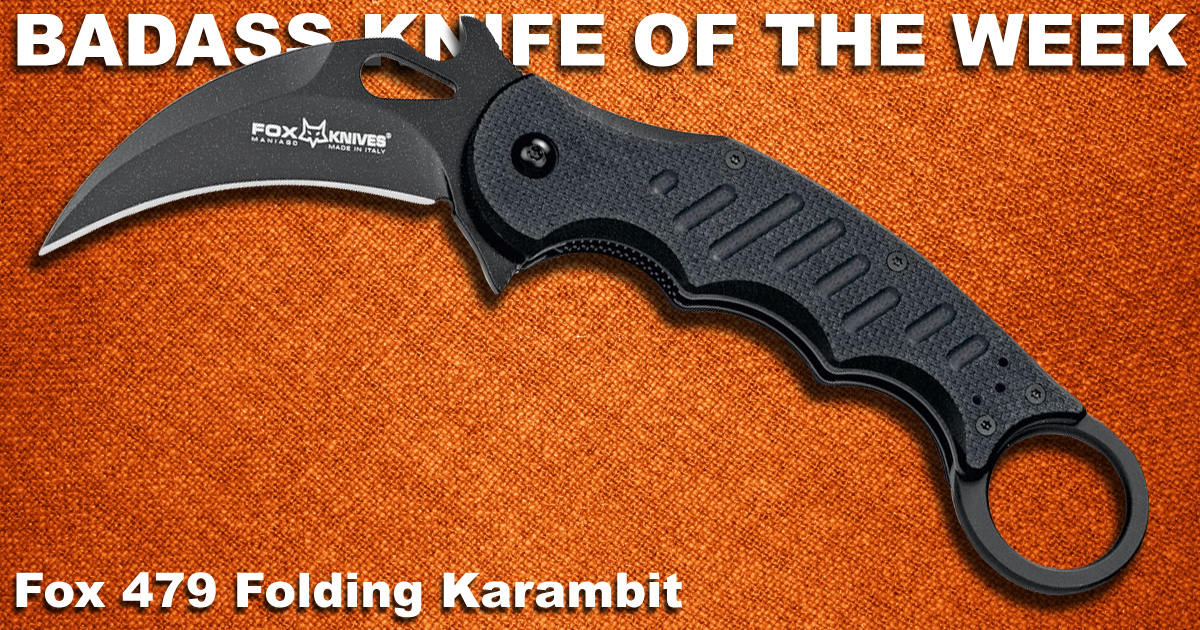 Although some people call the karambit nothing but a gimmick, it just means they've never used one the right way.
Because when it comes to self-defense, it's hard to beat the Fox 479 Folding Karambit.
This unparalleled self-defense tool has undergone rigorous testing in extreme climates and high-pressure situations and utilizes all the advancements you could ever need.
Here's an excellent video review from ForPete'sSake:
Highlighting the knife is the curved 3.14-inch liner locking blade that's been coated in black teflon to dampen the reflective properties of the N690Co stainless steel.
When you need the blade in a hurry, there are three ways to engage the knife: via teardrop cutout, flipper, or patented Emerson Wave feature. The Wave allows for engagement of the blade in a single, swift motion, so you don't waste a second.
Along with its curved blade, a karambit is best known for its retention ring that allows for a reliable grip in various positions. The ring on this Folding Karambit is well-built, giving you blunt force for close-range striking.
The G-10 handle scales provide a reliable grip in all types of conditions. While this iteration comes in black, it's also available in Olive Drab scales.

Boasting a two-position, tip-up pocket clip, you'll never feel more secure than when you're carrying this knife.
For more information on this Badass Knife of the Week, check out the product page for the Fox 479 Folding Karambit.
---