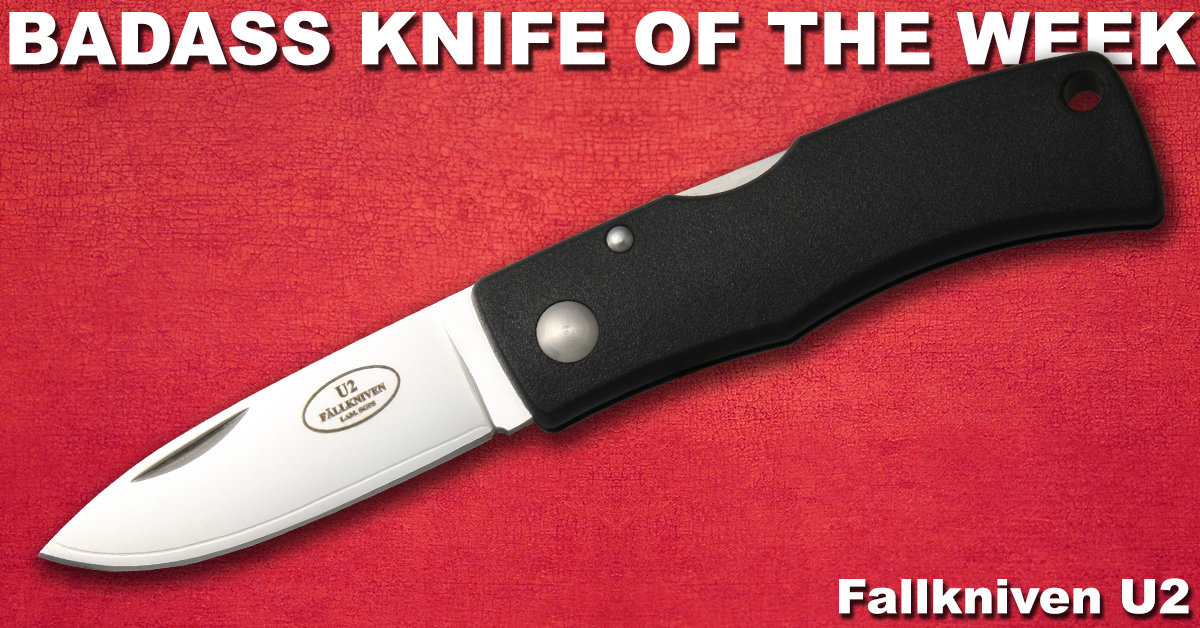 Picture a badass knife. You likely envision a sleek folder with a high-tech assisted-opening mechanism or a giant fixed blade with black coating. These all fit the traditional concepts of a badass knife, but our latest Badass Knife of the Week makes the case that something a little different can be just as badass.
The Fallkniven U2 is not your typical badass knife. It doesn't have a thumb stud for quick one-handed opening. It doesn't have a classic liner lock. It doesn't have a bunch of unnecessary bells and whistles like a glass breaker or seat belt cutter.
So what does the U2 have? A design and construction that will outperform nearly any folder you handle.
Despite boasting a classic nail nick and lockback, the Fallkniven U2 is one of the most innovative knives on the market. It is the world's first folding knife with a blade made of laminate powder steel.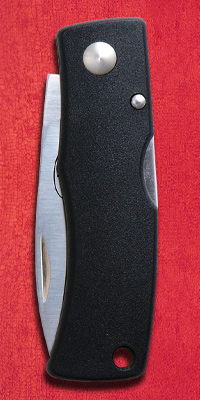 The 2.52-inch blade uses Super Gold Powder Steel, which has a core of SG-2. This technologically advanced steel boasts an edge retention that's unparalleled by almost any other. Even after putting this knife through the ringer, its blade will shave hair with ease.
And the steel is just the tip of the iceberg.
Its simple drop point blade design is versatile while nail nicks on either side make it easy for use with either hand.
Made from Zytel, the handle is simple yet effective. Subtle curves along the grip conform comfortably to the fingers and palm. Its construction is so tight you won't be able to find the seam. A classic lockback keeps the blade engaged during the toughest of everyday tasks.
This is one of the best EDC knives for those who want a gentleman's folder that's tough and reliable. A lanyard hole offers several carrying options.
The unassuming simplicity of the knife won't be lost on you, but non-knife people around you won't give you a second look. And the knife people? Well, that's a different story.
Here's a glowing review of the Fallkniven U2 from everydaycommentary.com:
For more information on this Badass Knife of the Week, check out the product page for the Fallkniven U2.