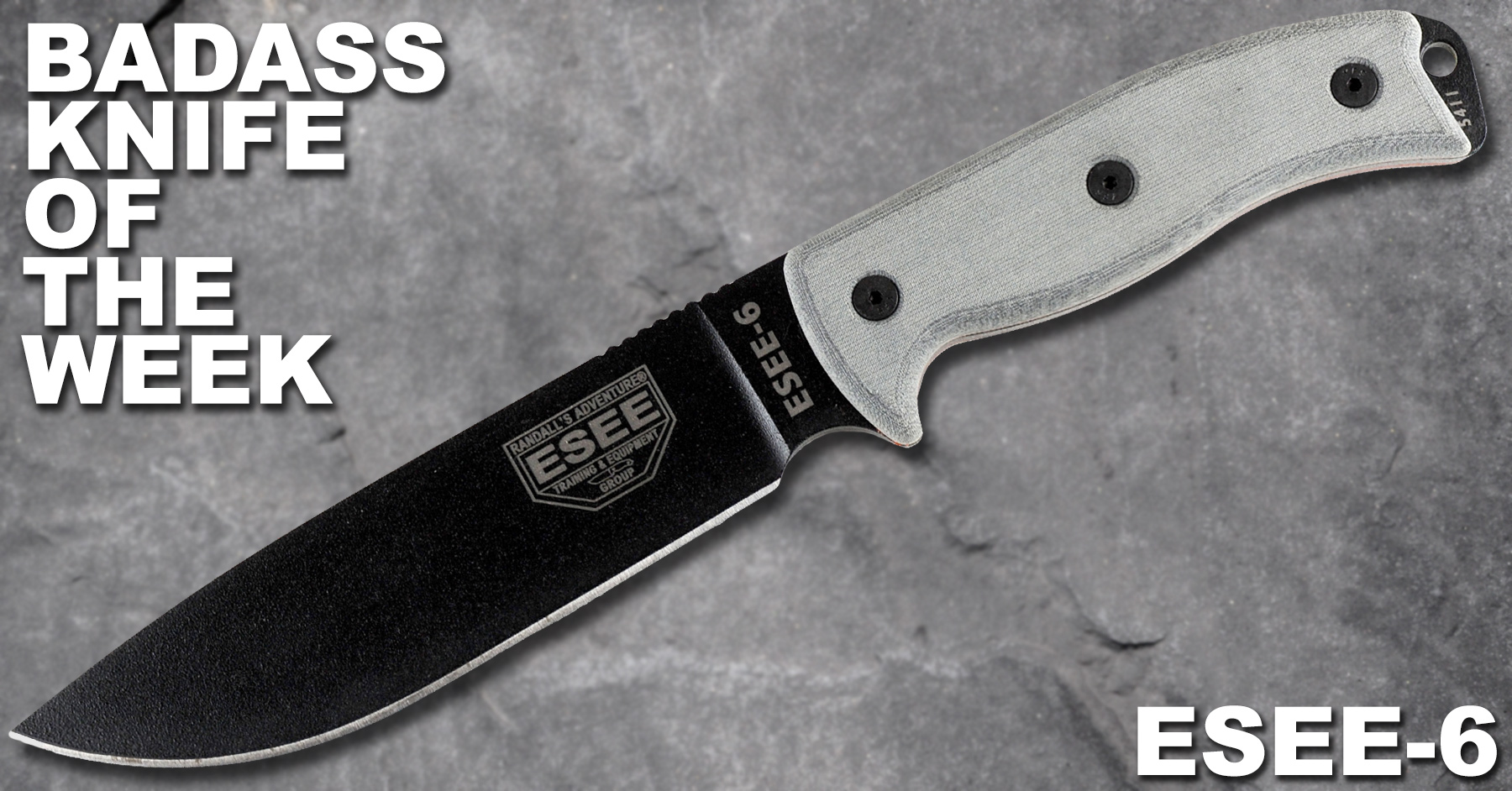 The minds behind ESEE Knives and Randall's Adventure & Training know a thing or two about making a darn good knife. Jeff Randall and Mike Perrin became frustrated with the bloated and unnecessary offerings of survival gear and made their own line of field grade knives called ESEE Knives.
The ESEE-6 is the perfect representation of what Randall and Perrin were hoping to achieve with their line of knives.
Boasting an overall blade length of 6.5 inches, the ESEE-6 is a no-holds-barred knife that will do everything from batoning logs to chopping carrots.
The black blade coated with textured powder is made of 1095 carbon steel with a thickness of .188 inches and a width of 1.56 inches. Needless to say, this knife is built to withstand pretty much anything you can throw at it when navigating the wilderness.
While the drop point blade with full flat grind might feel massive, jimping along the spine and a finger choil that allows you to choke up on the blade gives you more control during finer tasks like making kindling.

Rather than stuffing the handle with a bunch of extra survival tools, the designers opted for a full tang design with durable linen Micarta scales. Not only are the scales removable but a rounded pommel with lanyard hole gives you even more options for customization.
Rounding out the knife is a molded sheath with clip plate, so you can carry this USA-made knife anywhere.
For more information on this Badass Knife of the Week, check out the product page for the ESEE-6.
https://credit-n.ru/order/metrokredit.html