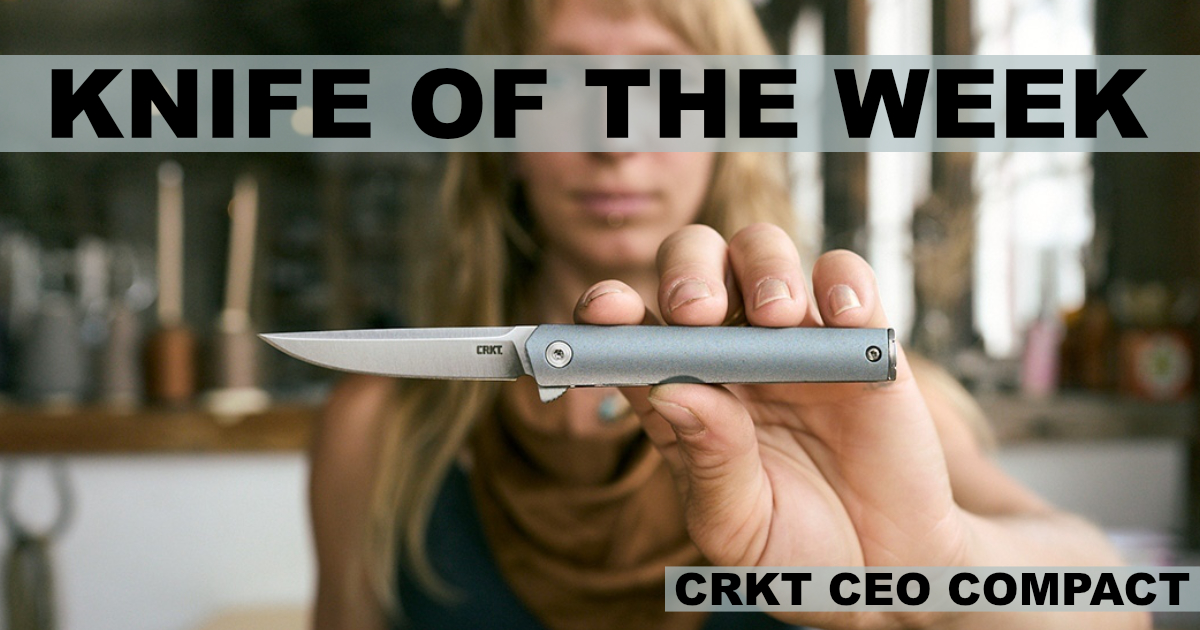 Since the original first launched in 2019, the CRKT CEO has been widely considered the best slim EDC folder out there. So how could CRKT make the instant hit even better? Make the knife even more carry-able.
The CRKT CEO Compact takes everything that made the previous CEO models so great and condenses it into a more concise design.
Its blade is 2.61 inches long and made from 1.4116 stainless steel, making it perfect for quick tasks around the office. A flipper tab with an IKBS ball bearing pivot system makes opening smooth and easy.
The durable glass-reinforced nylon handle scales are a nondescript blueish gray that complements the satin finishes of the hardware.

A deep-carry pocket clip allows the knife to slip into your pocket as unassuming and effortlessly as a good pen.
With an overall length of 6.13 inches and an overall weight of 1.6 ounces, this slim flipper is the perfect EDC office carry.