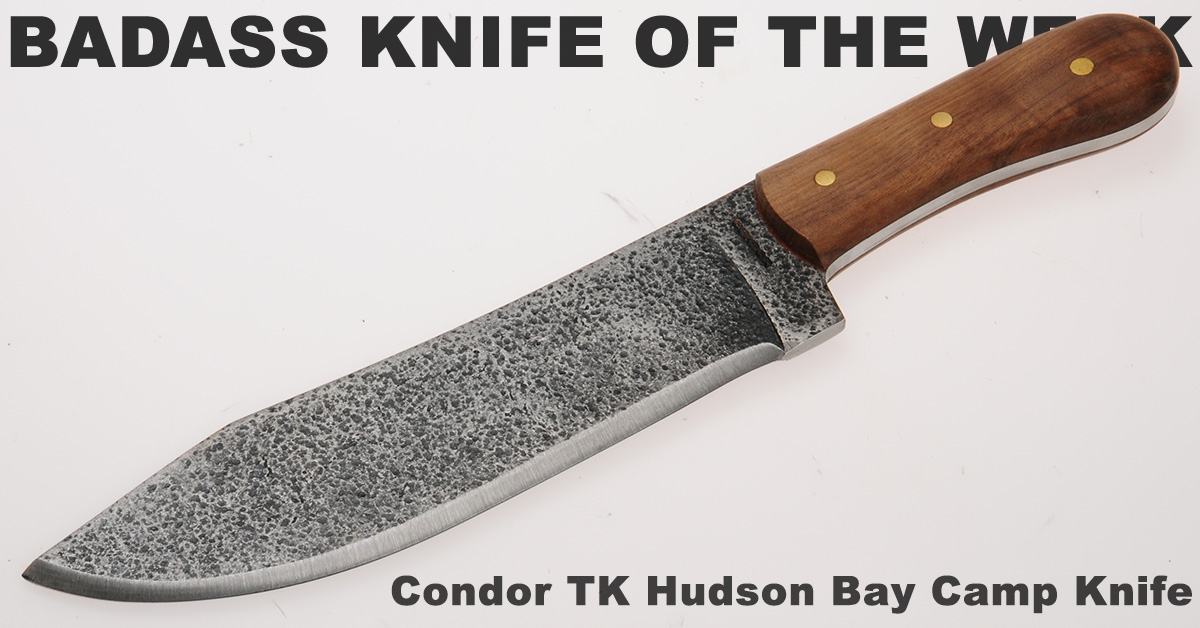 Condor Tool and Knife knows a thing or two about history. The company can be traced by to 1787 when the Gebruder Weyersberg Company was founded in Solingen, Germany. That's why it's no surprise our latest Badass Knife of the Week from Condor TK is so rooted in history.
Back in the 1800s, the area surrounding Hudson Bay was one of the toughest and most inhospitable places in America.
The cold climate and untamed wilderness taught some of the toughest men how to survive and thrive. From trappers and fur traders to hunters and loggers, these tough men typically used a Hudson Bay Camp Knife in their everyday lives.
About 200 years later, Condor Tool and Knife recaptures the same sense of ruggedness in its faithful recreation of the classic fixed blade. Needless to say, the Condor TK Hudson Bay Camp Knife is 13 inches of pure badassery.
Its 8.5-inch blade is exceptionally durable and made from 1075 carbon steel with an epoxy black powder coating. What helps the knife retain its traditional look is the forged finish and hardwood handle.
The walnut handle is held together with brass pins and features a shape that feels comfortable even after hours of use.
When you need an all-purpose fixed blade that will do everything from heavy cutting to butchering, the Hudson Bay Camp Knife is your blade.

It comes with a handcrafted leather sheath that can attach to your belt.
For more information on this Badass Knife of the Week, check out the product page for the Condor Tool and Knife Hudson Bay Camp Knife.
---