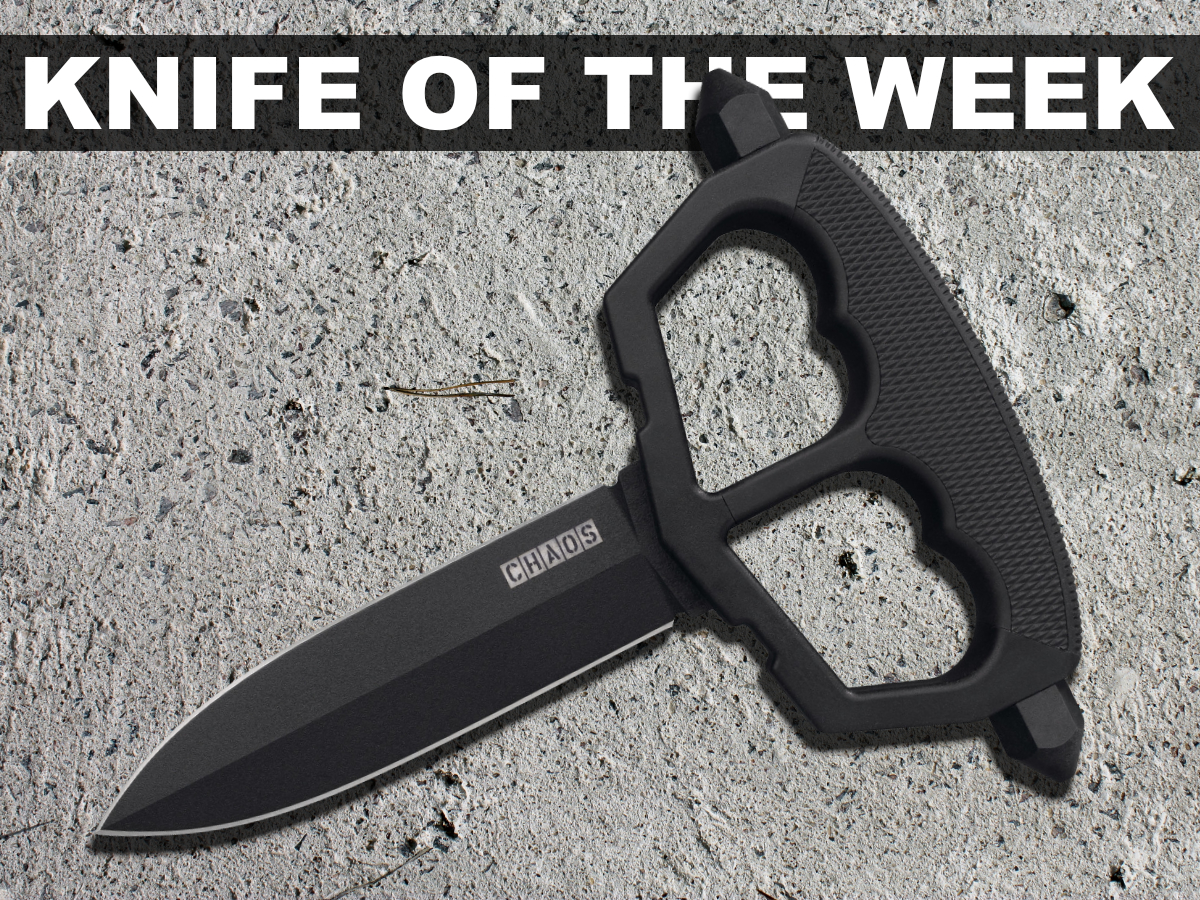 The push dagger works surprisingly well as an everyday carry fixed blade or as a last-ditch self-defense knife in a pinch.
But only one push knife rises above the others in terms of ferocity and curiosity: the Cold Steel Chaos Push Knife.
This knife sees Cold Steel (which makes some truly great knives) continue with its Chaos series, which pays homage to the trench knives from World War I but with modernized designs and updated materials.
The Chaos Push Knife features a long 5-inch dual-edged spear-point blade. The blade uses SK-5 high-carbon steel with a black fine-powder coating.
What might attract you most to the knife is the D-guard handle, though. The handle is made from Griv-Ex material with Kray-Ex over-molds for comfort and shock resistance.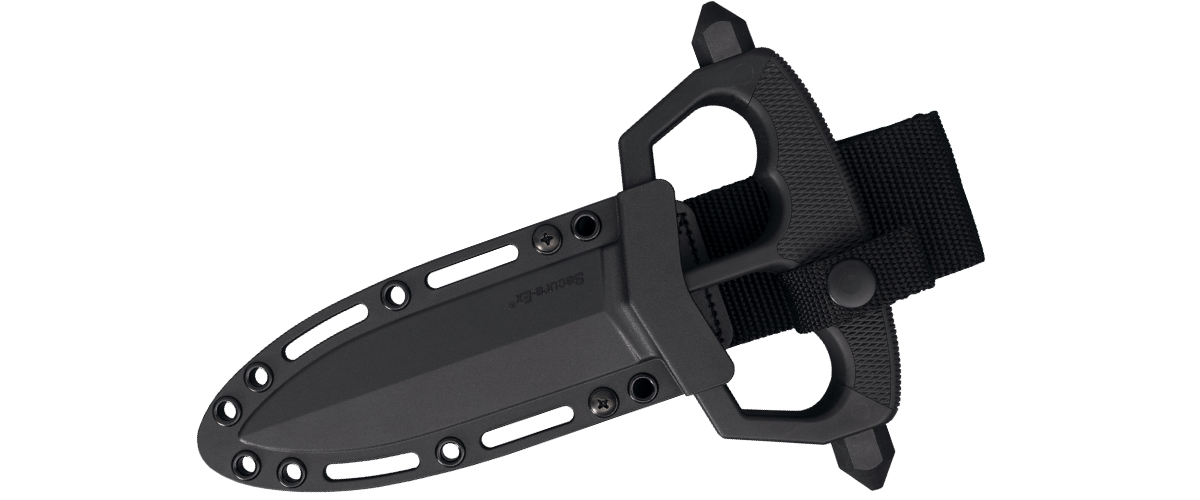 On either side of the handle are skull crusher pommels that add an extra layer of ruthlessness to the knife. If the pommels are a bit too much for you, they're removable.
The Cold Steel Chaos Push Knife comes with a Secure-Ex sheath that can attach to your belt with a Cordura loop.