Finally…
Case Knives and Harley Davidson have teamed up to create a series of knives for all the knife nuts and/or chopper riders out there. Each of these companies has more than a century under their belt, so it seems like a long time coming for this series to finally come to fruition.
These officially licensed knives come in five different styles. Here's a quick breakdown of each.
Silver and Black Layered G-10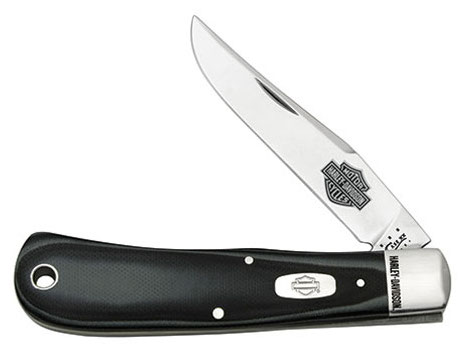 These H-D knives are simple and sleek, which makes for a strong and durable blade. The handles are made from layers of glass cloth laminated with epoxy resin and feature a nickel silver H-D shield.
Tec X

The Tec X family is a bit more modern with a 440 or AUS-8 stainless steel blade. They have thumb studs for one-handed opening and are highly versatile.
Smooth Black Synthetic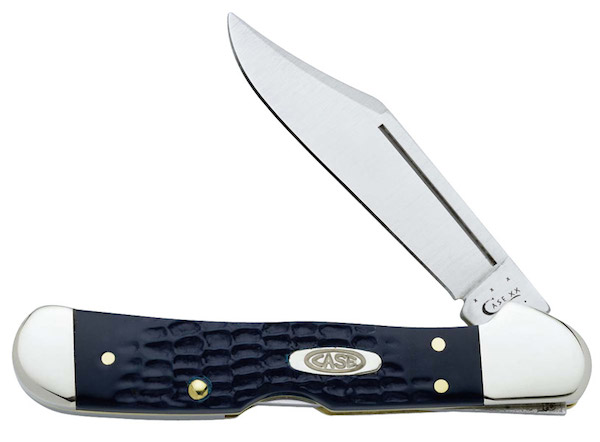 The Smooth Black family is described as the "workhorse" of the group because it has impact-resistant handles and a nickel silver shield bearing the H-D logo. Not much more to say here .
Smooth Natural Bone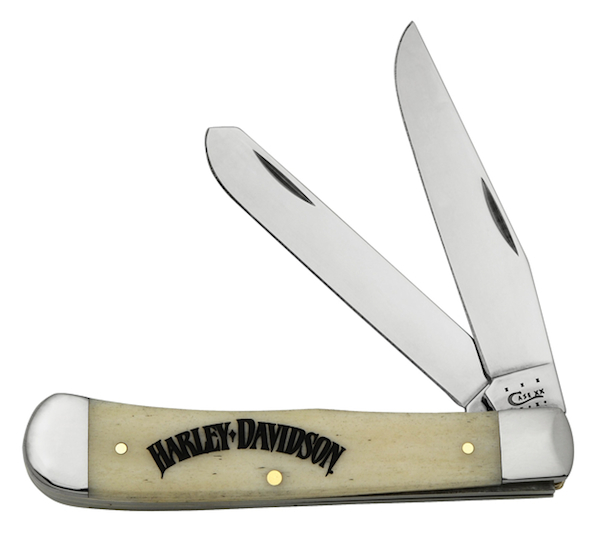 With a more traditional feel, the Smooth Natural Bone knives feature a classic Case design replete with Harley-Davidson on the natural bone handle. The two knives in this family have Tru-Sharp surgical steel Clip and Spey blades.
Smooth Persimmon Orange Bone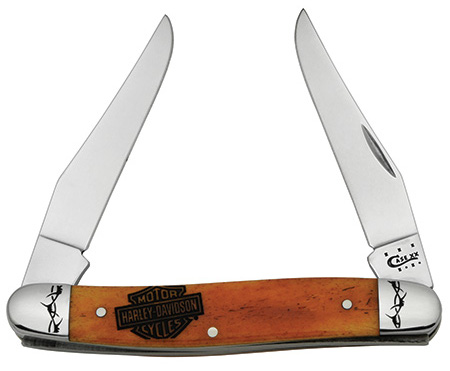 This family may be the best looking of the bunch, depending on your tastes of course. The Persimmon Orange Bone is earthy and stands out with a laser engraved H-D logo. The bolsters also have some flair with barbed wire artwork.