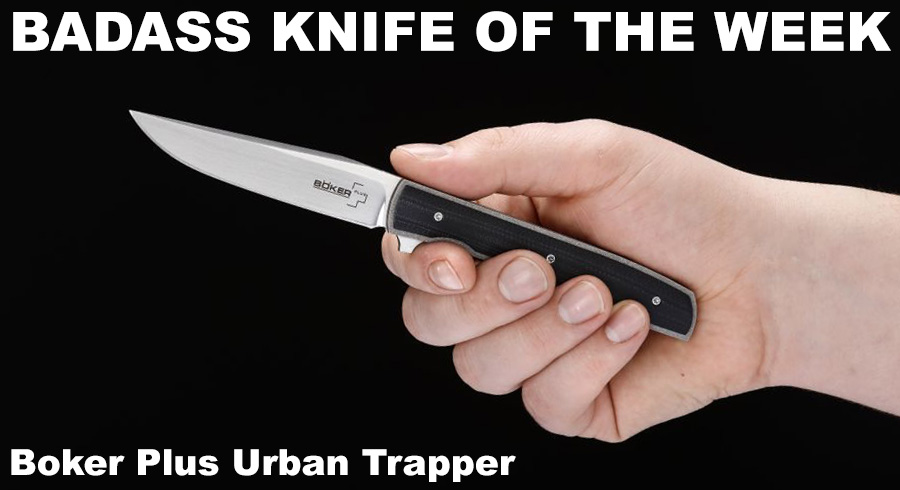 Many knife patterns have come out over the years, but only one seems to have stood the test of time as one of the most popular knife patterns ever made. Yes, we're talking about the trapper.
Our latest Badass Knife of the Week puts a modern twist on the traditional knife pattern in the always reliable Urban Trapper from Boker Plus.
Here's an overview of the cocobolo version from Black Owl Outdoors:
The trapper design has been around for more than a hundred years, originally featuring a blade optimized for trapping and skinning. While the need for trapping and skinning has dwindled the past century, the need for a versatile and functional pocket knife has not.
The Urban Trapper boasts a thin 3.4-inch blade made from VG-10 stainless steel, an alloy with great rust resistance and excellent edge retention. Unlike the classic trappers with their nail nicks that require two hands to open, the Urban Trapper uses a flipper mechanism with IKBS ball-bearing system to spring the blade to life with one hand.
Designer Brad Zinker and Boker Plus added a framelock mechanism to keep the blade securely open.
The thin profile of the knife extends down into the handle, which uses G-10 scales over the titanium frame for better leverage. The folder weighs in at 1.8 ounces and completes its optimization for the modern world with a deep carry pocket clip for right-hand, tip-up carry.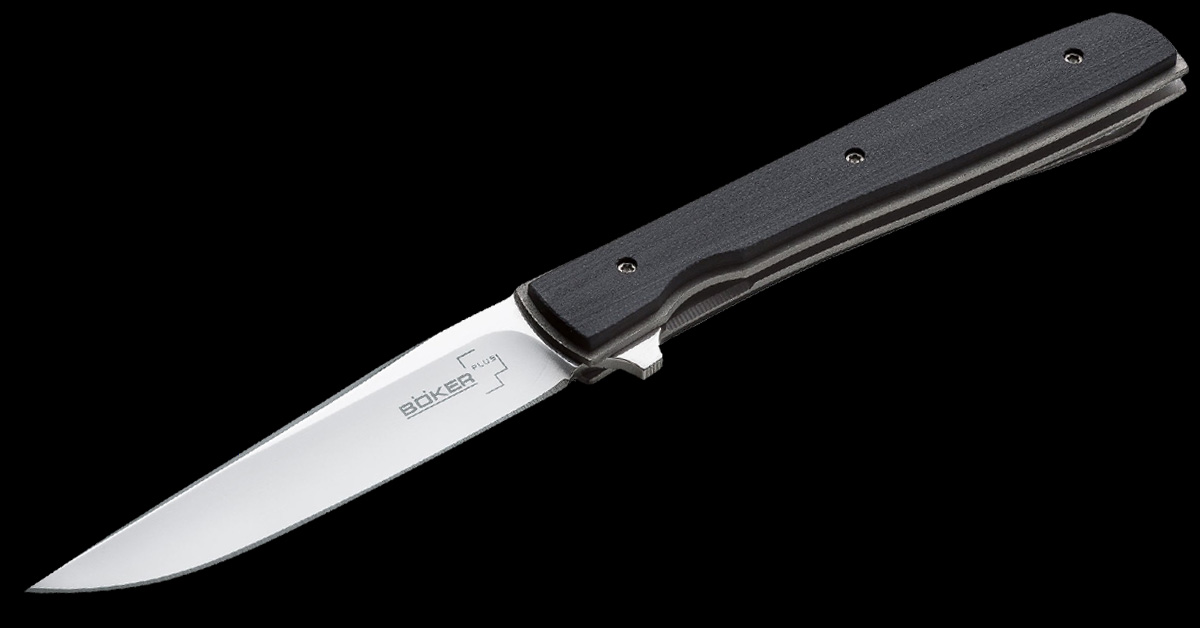 The popularity and critical acclaim of the Urban Trapper led Boker Plus to release several different iterations for those who want different scales or sizes.
For more information on this Badass Knife of the Week, check out the product page for the Boker Plus Urban Trapper.