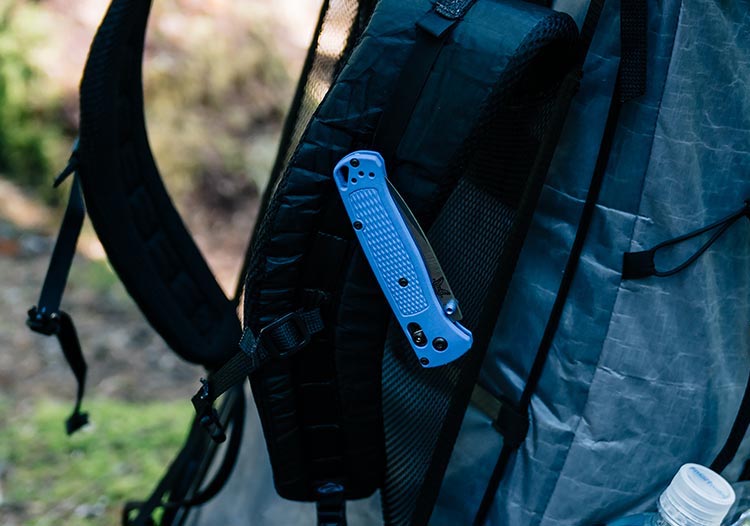 The Benchmade line of knives has remained relatively consistent over the past few years. The typical knife has a tactical design with the AXIS lock that's built for hard use.
However, a few months back, the Butterfly brand introduced the company's first slip joint knife called the Proper. This gentleman's folder does not have a locking mechanism whatsoever (let alone the AXIS lock) and is designed for lighter use.
This week, Benchmade continued its introduction of new knives with a different target audience with The Bugout.
According to the Benchmade marketing literature, the knife is under two ounces and boasts more than 200 uses. This lightweight knife is aimed at backpackers or those looking for a knife to stick in their bugout bag (hence the name).
The 3.24-inch blade is CPM-S30V, a standard on most new higher-end knives, and the overall length is 7.46 inches.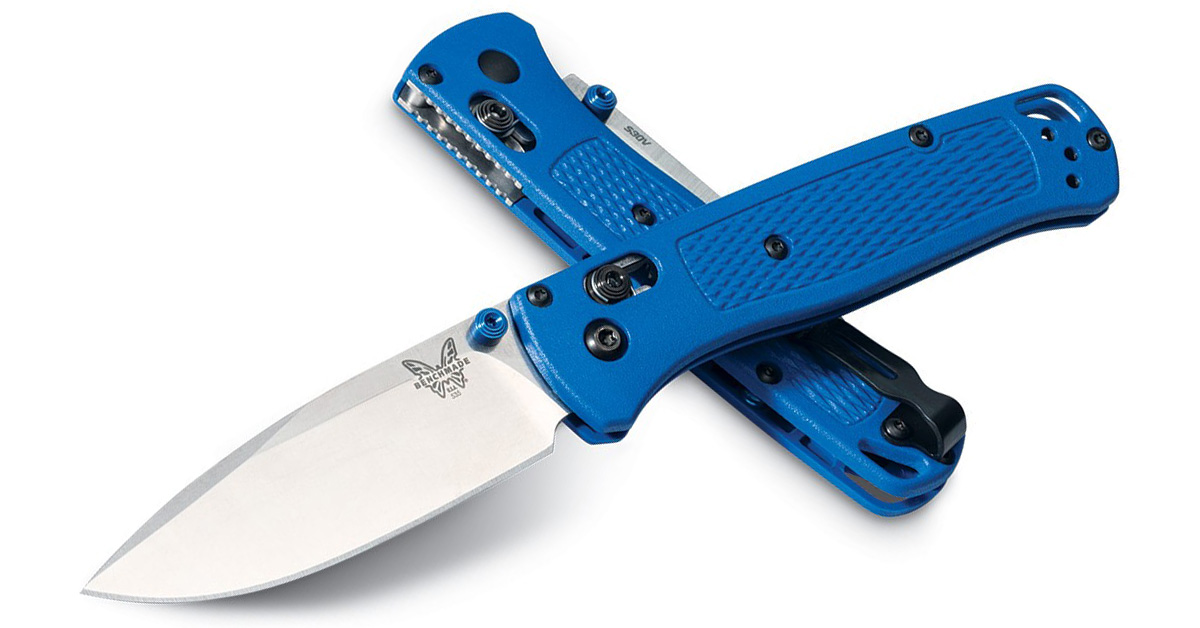 Like most Benchmade knives, the Bugout has the AXIS lock mechanism. But the real standout of the knife in my humble opinion is the good-looking blue Grivory handle scales. The lightweight material is durable and grippy while the anodized blue thumb stud makes it even sexier.
I'm a sucker for the blue coloration on knives, whether it's the Blue Griptilian or the Blue Endura.
Now comes the price. The MSRP is $135 but the street price will probably be closer to the Minimum Advertised Pricing (MAP) at 40 percent the price, or $81.
Lightweight backpacking knives are becoming more and more popular, though I would still recommend the new upgraded Griptilians despite the price. The steel on those is CPM-20CV and the G-10 handles keep the weight below 3 ounces on the mini. The weight of the full size is still just 4 ounces.
It's not available yet at Knife Depot, but we will keep you updated once we get some in stock.