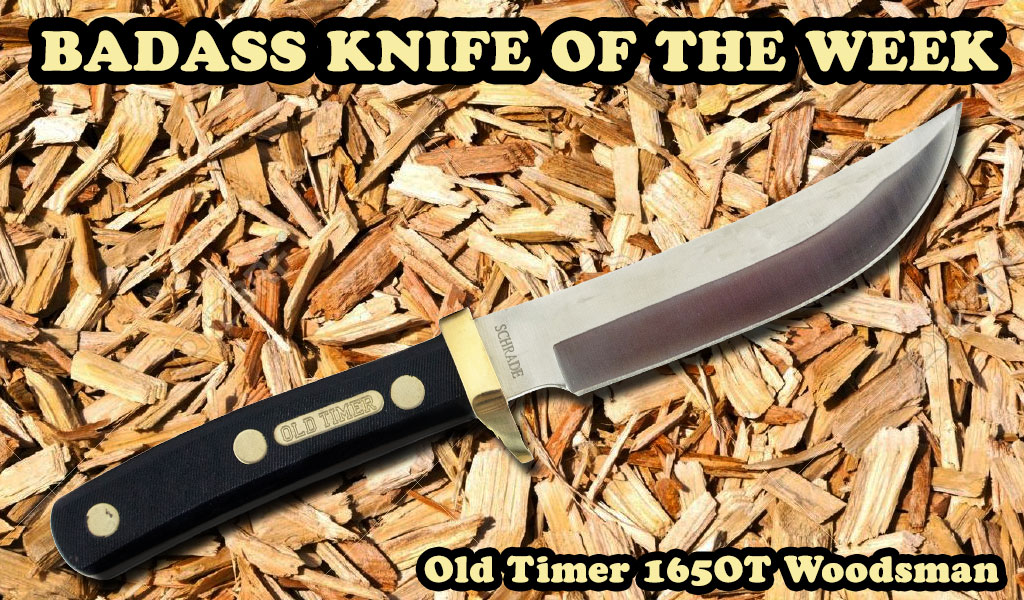 Our latest Badass Knife of the Week is a no-nonsense knife for no-nonsense people.
The Schrade Old Timer 165OT Woodsman will excel at pretty much everything you need it for: hunting tasks such as skinning game and day-to-day things like slicing cables and cutting meat.
Though it looks simple, it has several design qualities that improve its handling: an ergonomically molded Delrin handle, brass finger guard, and a precise, curved blade tip.
In addition, this knife features the iconic Old Timer look and feel. Not only that but just like the rest of Schrade's Old Timer line, this knife is built to last.
You'll even be able to pass it on to the next woodsman in line with confidence that it'll serve him just as well.
For more information on this Badass Knife of the Week, check out the product page for the Old Timer 165OT Woodsman.
---