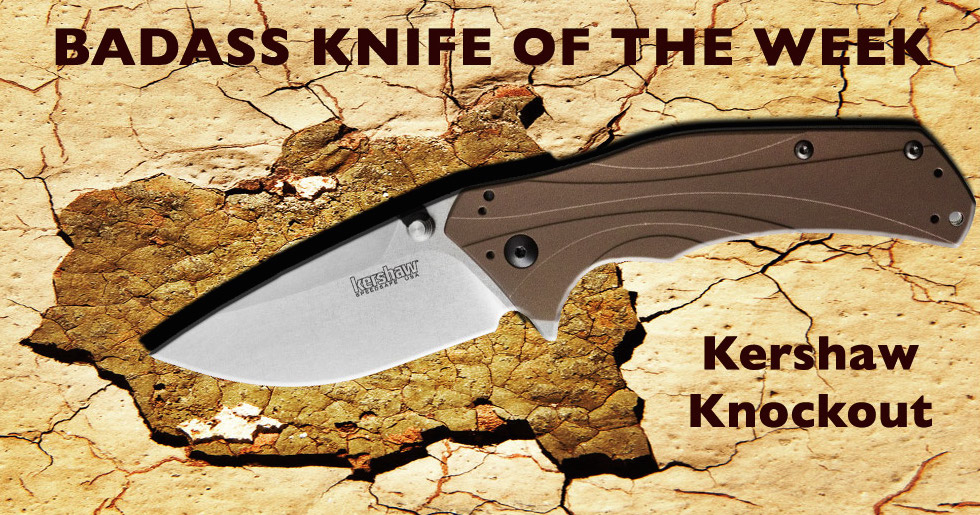 The Kershaw Knockout is a real knockout, but the actual reason it has that name is because they've knocked out a piece of aluminum frame to add extra strength and security to the frame lock by putting a piece of steel in its place.
Made in the USA, the Knockout boasts a 3.25-inch blade made of stonewashed Elmax steel with a satin finish. It locks into place with a sub-frame lock that's extremely secure without unnecessarily weighing down the knife.
To aid with quick opening, the knife features Kershaw's patented SpeedSafe assisted-opening mechanism along with a flipper for effortless ambidextrous engagement.
Continuing with the one-two punch is the good-looking handle made of patterned 6061-T6 anodized aluminum.
Rounding out the knife is a four-position clip that allows for tip-up or tip-down and left-handed or right-handed carry. The clip also provides deep carry.
With quality material and handsome finishes, Kershaw truly knocked it out of the park with the Knockout.
For more information on this Badass Knife of the Week, check out the product page for the Kershaw Knockout.
---