The carabiner is a simple yet important tool that was first used back in 1911. The metal loop with a spring-loaded gate is widely used in rope-intensive activities like mountain climbing and window cleaning, but the tool has also been adapted over the years to accomplish smaller, less extreme tasks.
Aside from mountaineering and similar activities, the carabiner has become most commonly known for clipping keys to one's belt loop.
Since these are becoming more and more common, the carabiner has begun to make it on knives (and vice versa). If you're interested in attaching your knife to your bag or your keys to your knife, these knives with carabiners will do the trick. Note: Bear in mind that these aren't designed for actual hard-core use.
Gerber Curve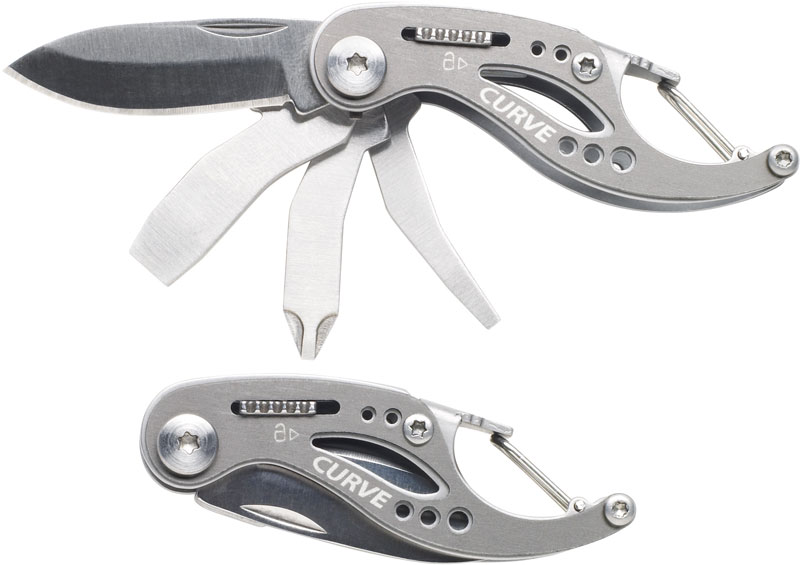 The Gerber Curve is a unique multi-tool with an interesting design and a clip resembling a carabiner. Its spring-loaded gate is a dead giveaway. The knife itself comes with a few tools, including a knife, screwdrivers, nail file, and more. The tools lock with a cool device.
Again, this isn't something you'd want to use while rope climbing, but it is something you could clip to a bag or a belt loop.
Leatherman Crater C33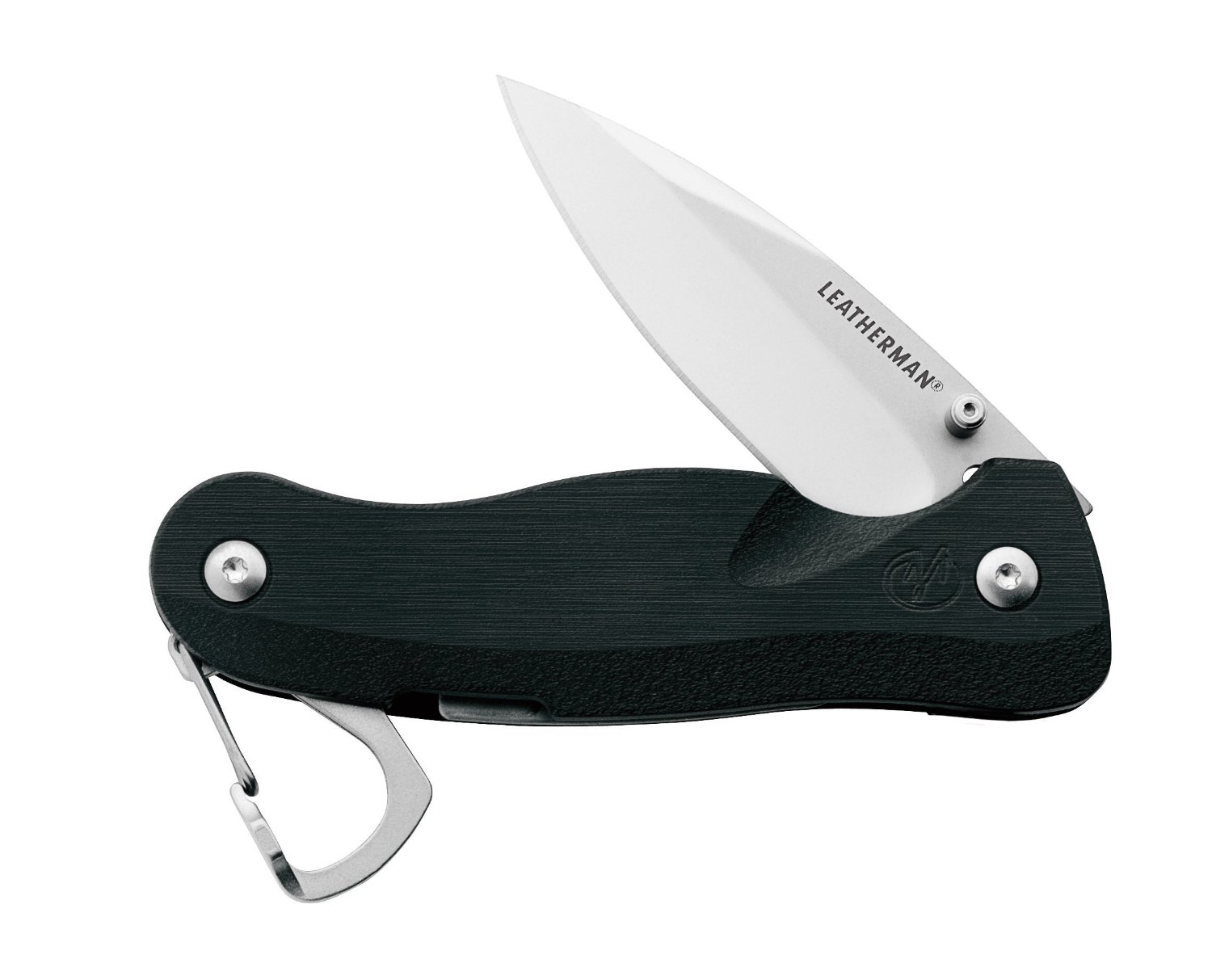 Leatherman made more of a proper knife with a carabiner than the Curve. The Leatherman C33 Crater features s 2.6-inch blade made from 420HC stainless steel with a glass-filled nylon sheath. The Crater has a proper liner lock that makes it a functional knife for harder tasks.
An adjustable carabiner is found at the butt of the knife.
Vargo Wharn-Clip Knife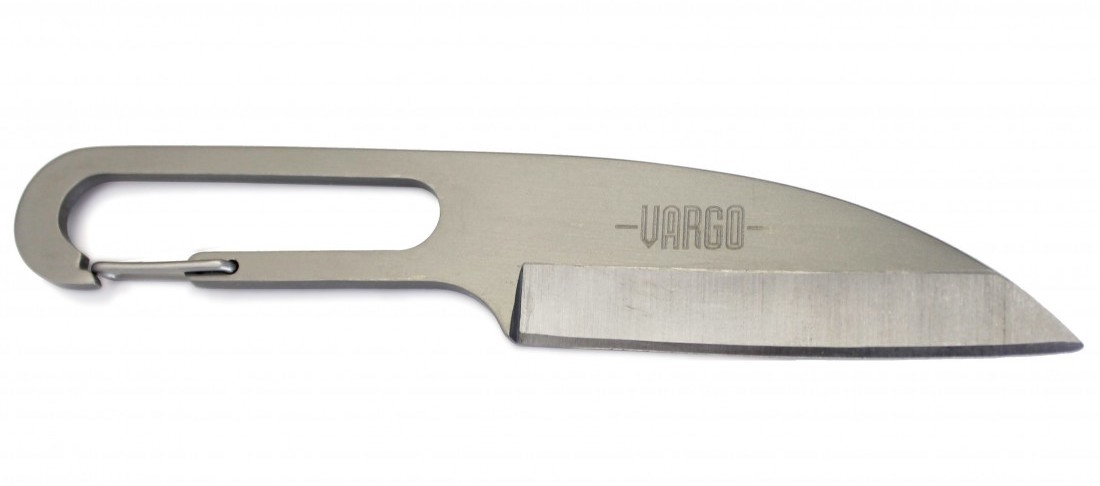 The Vargo Titanium Wharn-Clip is three times stronger than pure titanium because it's made of Japanese titanium alloy, according to the product description. Unlike the other carabiner knives, this one is not a folder and comes with a Kydex sheath for safe carrying.
The blade is 2.7 inches and 1.5 times harder than titanium. Its integrated clip makes taking this knife with you extremely easy.
Kershaw Mini-Biner

We try to avoid putting discontinued knives on these lists, but the Kershaw Mini-Biner couldn't be passed up. Whereas the other knives on this list have been knives with carabiner clips, this is more of a carabiner with a knife built in. It had an anodized aluminum handle and a 2-inch blade.
This still wasn't to be used for climbing, but it was stronger than most of the previous entries. Even though it's no longer available through Kershaw, you can still find a fair amount of these floating around the web.
Buck FlashPoint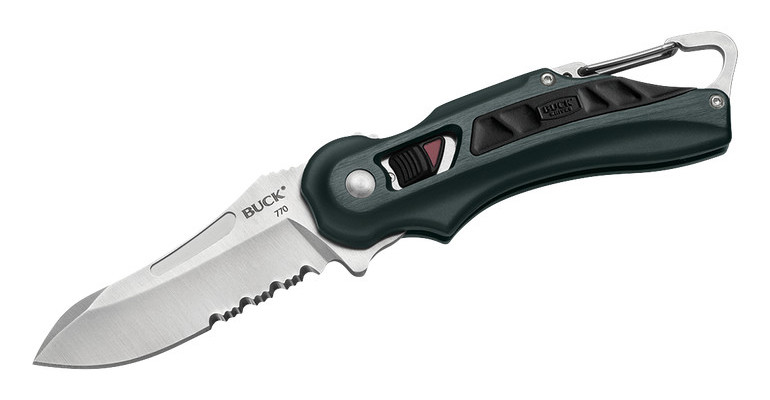 The inexpensive Buck Flashpoint features a 2.9-inch modified drop point blade made from 420HC stainless steel. The knife is serrated and locks into place with a slide lock. Built into the handle is a carabiner clip, which also doubles as a bottle opener.
Not only is it easy to clip onto your belt and bag but you also get the same Buck quality.
Gerber Crevice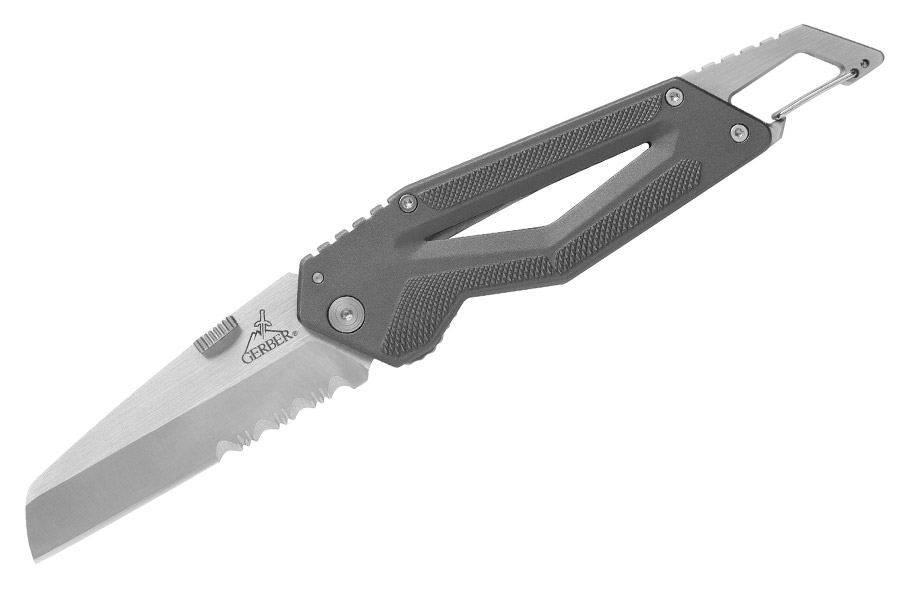 The Gerber Crevice features an interesting geometric design with a crevice cut out of the middle when the blade is engaged. The 7Cr17MoV stainless steel blade is 3 inches and the handle is made from textured aluminum. It locks into place with a liner lock and has an opening disk for one-handed engagement.
A carabiner adorns the butt of the knife and doubles as a bottle opener, like many of the other knives on the list.
Kershaw Funxion EMT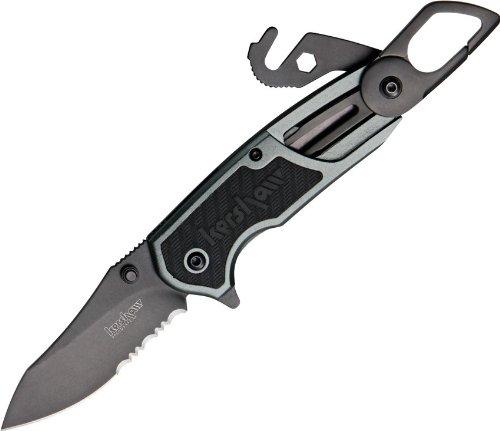 Our last knife is our second Kershaw on the list. The Kershaw Funxion EMT hides a host of rescue tools just beneath the butt of the handle. The 3-inch 8Cr13MoV blade uses the SpeedSafe assisted-opening mechanism with a flipper. Hidden beneath the handle is a cord cutter, screwdriver tip, hex wrench, glassbreaker tip, and, of course, carabiner clip.
Kershaw advertises the clip as a way to carry the knife pretty much any way you like. Because this is sold as an EMT knife, versatility is a huge asset to the Funxion. https://credit-n.ru/order/zaim-fanmoney.html