Condor Tool & Knife is a relatively new brand in the knife world.
Condor Tool & Knife — sometimes known as Condor TK or simply Condor — has only been around in its current form since 2004. However, it has roots that date back to 1787 when Gebr Weyersberg Company was founded in Germany. That company created Imacasa in El Salvador in 1964. That Central American operation was sold in the 1980s to local investors and Condor TK was born.
If you want an inexpensive but reliable outdoor tool, it's hard to ignore Condor. The brand has quickly become a darling among bush crafters looking for a solid knife. Except for one folder, Condor only makes fixed blades.
So, we decided to take a look at the best knives Condor has to offer.
Condor Hudson Bay Camp Knife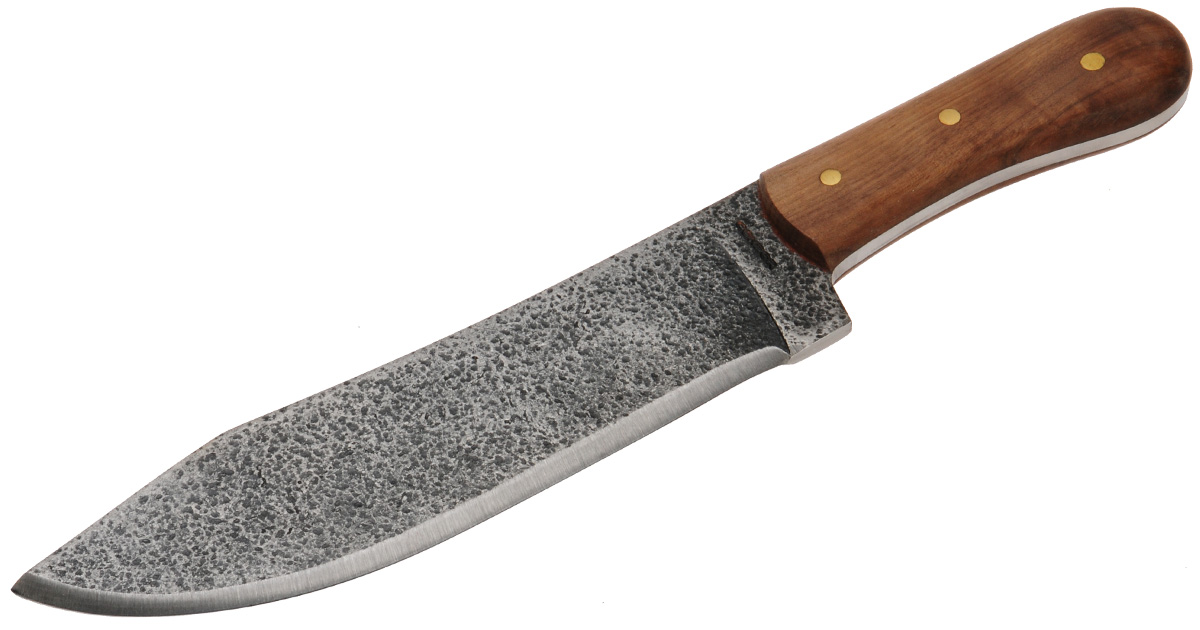 The Hudson Bay Camp Knife is probably one of people's favorite Condor knives. Its design is based on a classic fixed blade used in the Hudson Bay area in the 1800s. It has an 8.5-inch blade made from 1075 carbon steel with an unusual "rustic" finish.
Here is a good and honest review from Cedric & Ada Gear and Outdoors:
Accompanied by hardwood handles, the knife has a ton of personality and character. This, like many of the knives on this list, is designed by Joe Flowers.

Condor Bushlore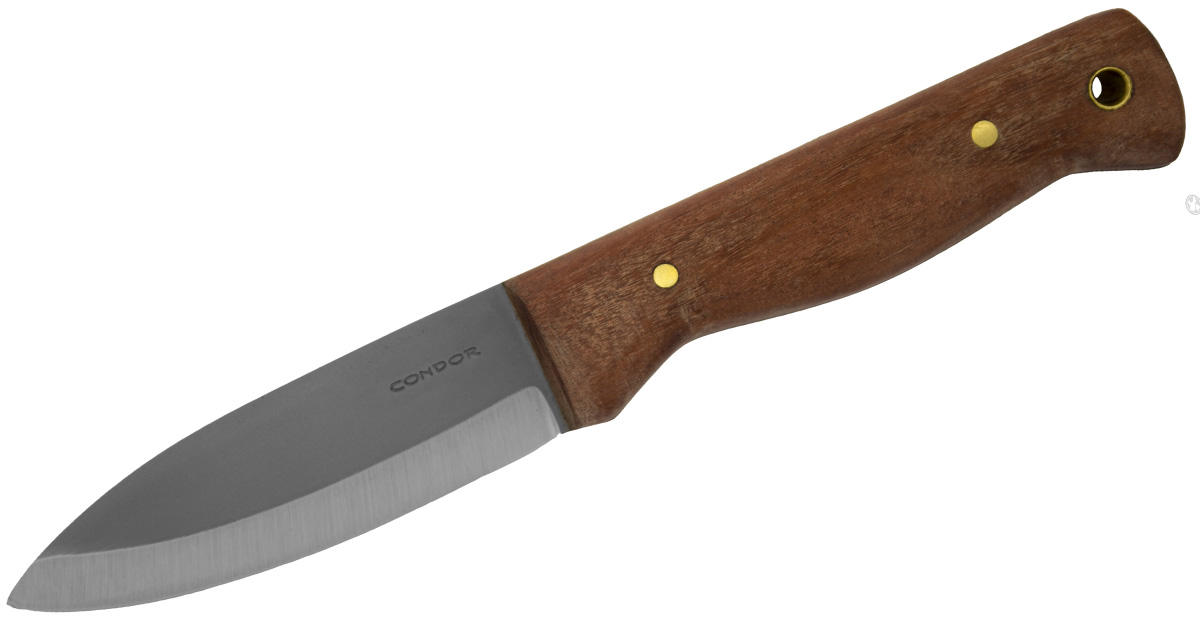 While the Hudson Bay Camp Knife has the character, the Bushlore is likely the most popular Condor. This knife is simplicity at its finest and is often talked about among bushcrafters as a solid outdoor fixed blade option.
You can actually get it in a few iterations now, such as Micarta scales and a  mini version. But the original has a 4.3-inch blade of 1075 carbon steel and walnut handle scales pinned together. It is ergonomic and simple, but it will hold up well to abuse and use.

Condor Dundee Bowie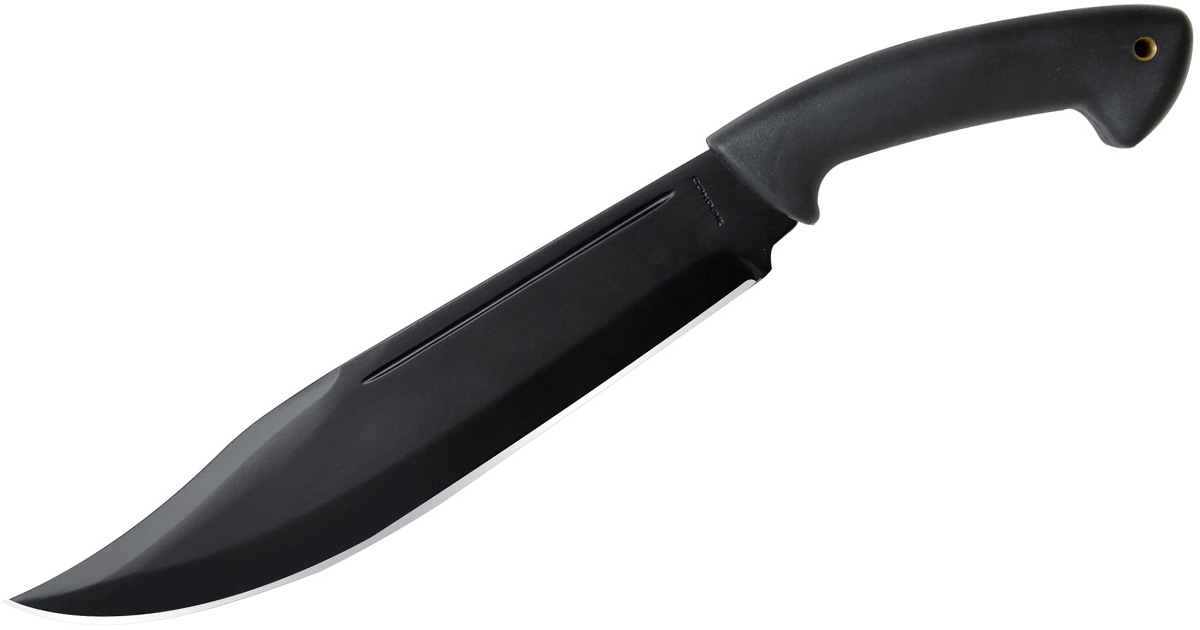 The Dundee Bowie looks less like the others on this list, but it's large and spectacular. This chopper uses the same 1075 carbon steel as the previous knives but it also has a polypropylene handle. The material makes using and wielding the Dundee Bowie with its 11-inch blade easier and more comfortable.
If you know what you're getting in terms of size and purpose, the Dundee Bowie is a faithful companion.

Condor Kephart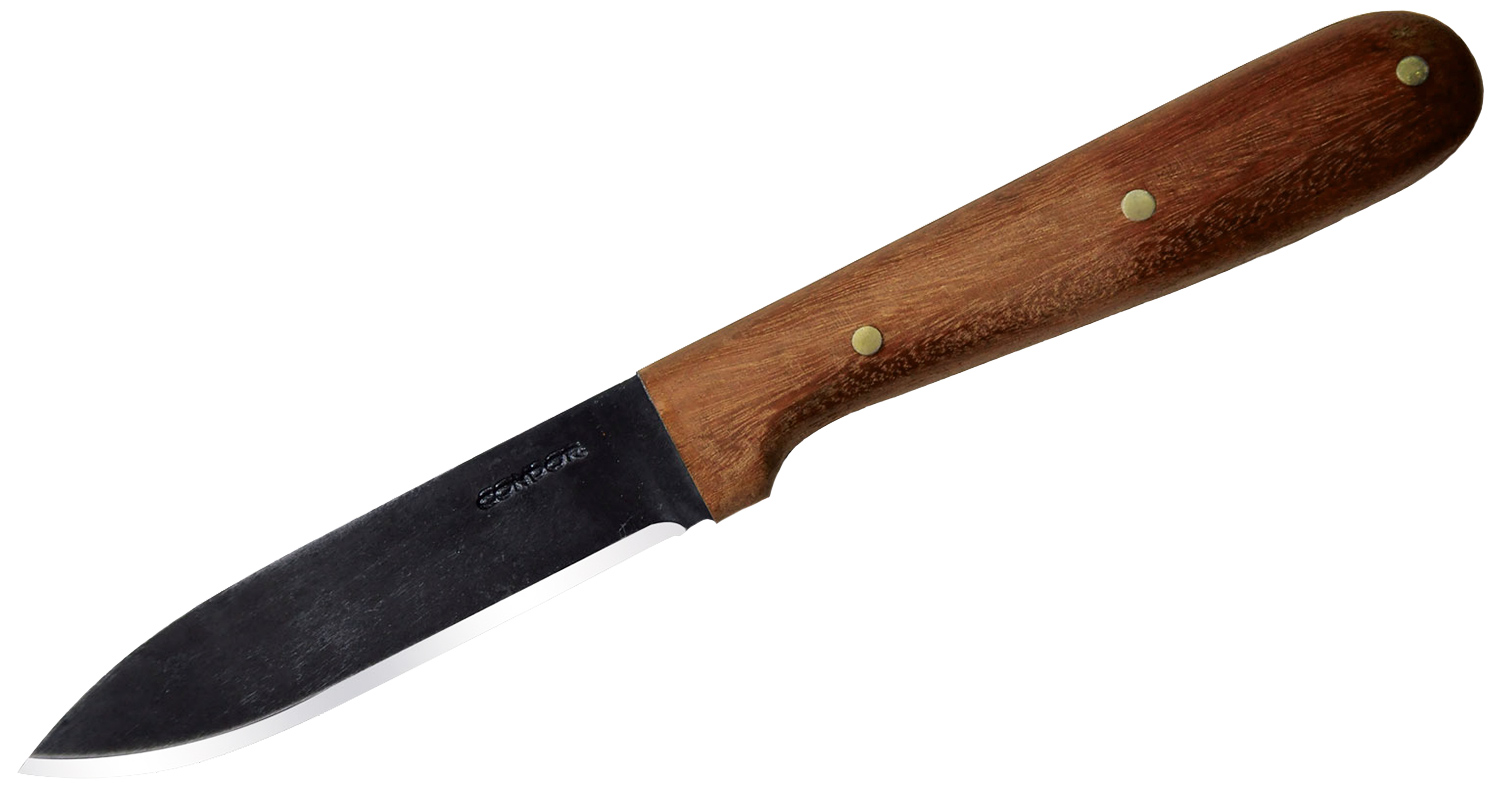 Horace Kephart is one of the godfathers of American woodcraft. The outdoorsman and travel writer designed his own knife that was made by the Colclesser Brothers, according to David C. Anderson (formerly of TTAK).
Anderson was able to hold an original Kephart knife now owned by Ethan Becker. Becker described the design as so:  "There is nothing on that knife that doesn't need to be there." Condor's attempt at recreating the design is commendable as the 4.5-inch blade and walnut handle are all function.
Condor Stratos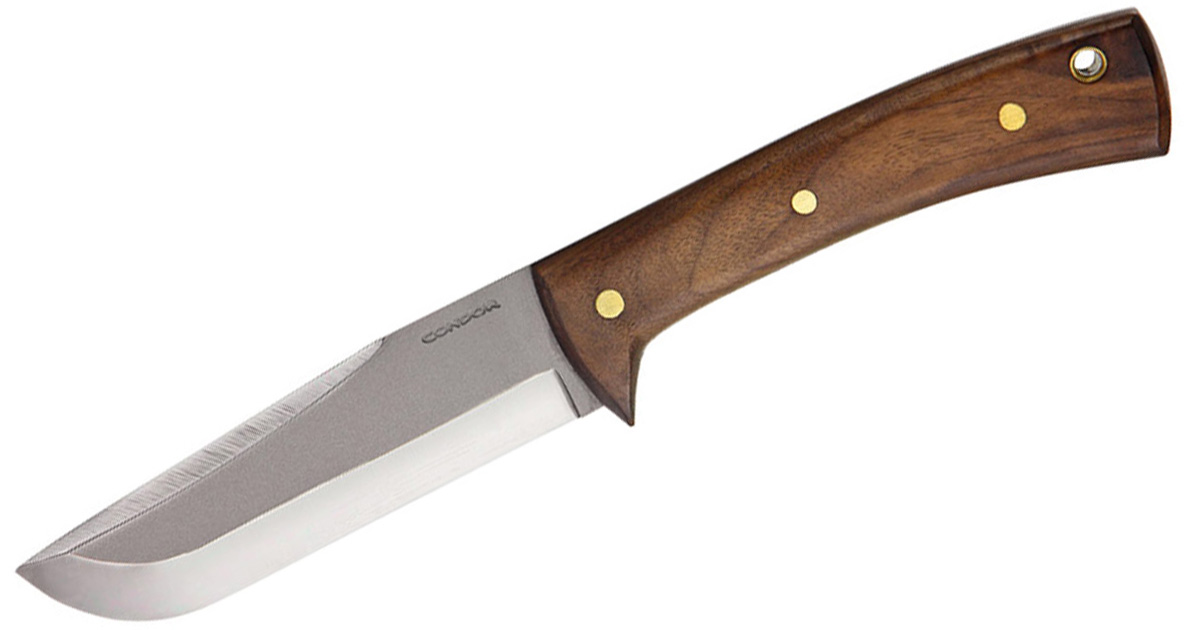 I'm not sure about the origins of the knife design, but the Stratos is always an underrated knife in the Condor catalog. This is a larger camp knife with a  5-inch blasted satin blade and walnut handles.
From all the positive reviews, you can sense this knife is an ideal all-around outdoor knife at its size.

Condor Rodan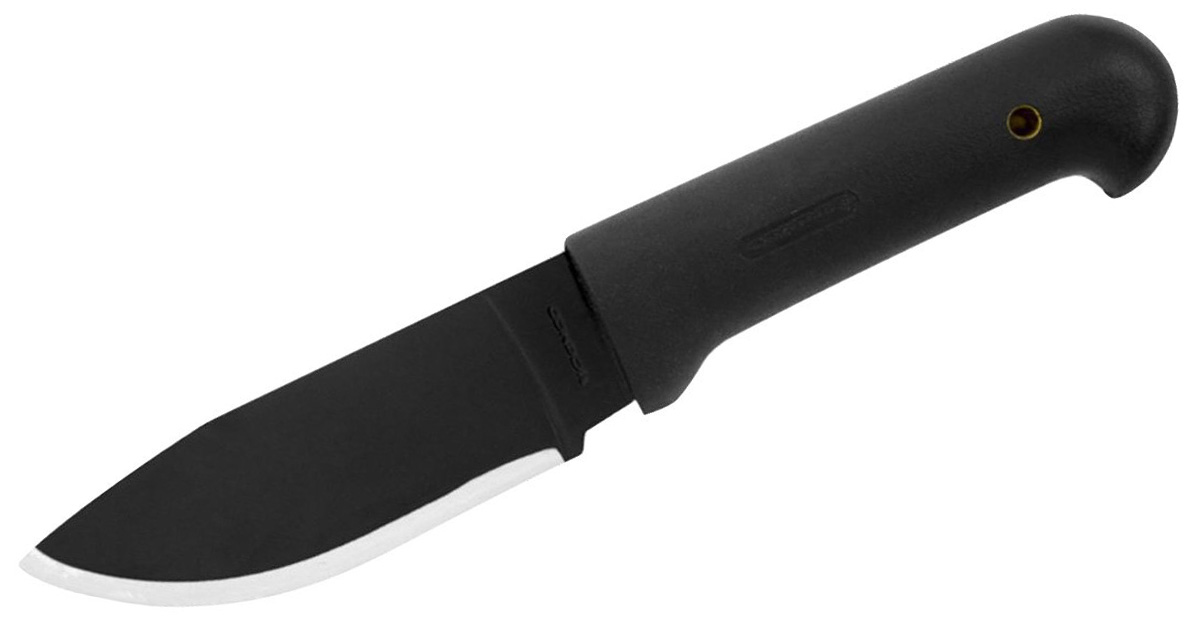 The Rodan is very similar to the Dundee Bowie in terms of looks and materials. It has a black-coated 1075 carbon steel blade and black polypropylene handle that's comfortable and keeps the knife from slipping out of the hand.
The difference is this camp knife has a 5.25-inch blade. The design itself can be compared to the Becker series of camp knives. When people describe the knife as a "poor man's Becker BK2 Campanion," that's the ultimate compliment.

Condor Nessmuk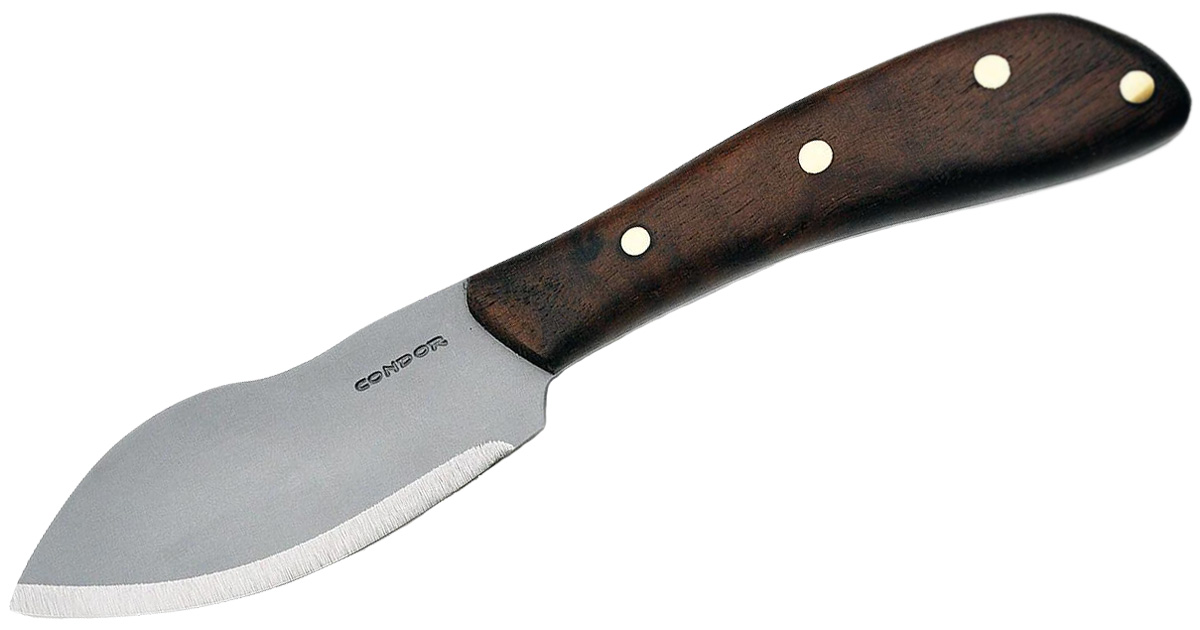 The Nessmuk is another design from a well-known outdoorsman and conservationist from the 1800s. George W. Sears used to write stories in Forest and Stream under the pen name Nessmuk. He famously talked about a trio of tools for the outdoors, including an axe, folder, and fixed blade. He couldn't find a knife that fit his needs, so he designed his own.
Condor made its own interpretation of the Nessmuk with a 3.84-inch blade and walnut handle. It retains that same hump in the blade profile and has a true Scandi grind. There were complaints about the edge not making it back far enough that seems to be rectified in newer versions.
You can't get a better Nessmuk design for the money.

Condor Primitive Bush Knife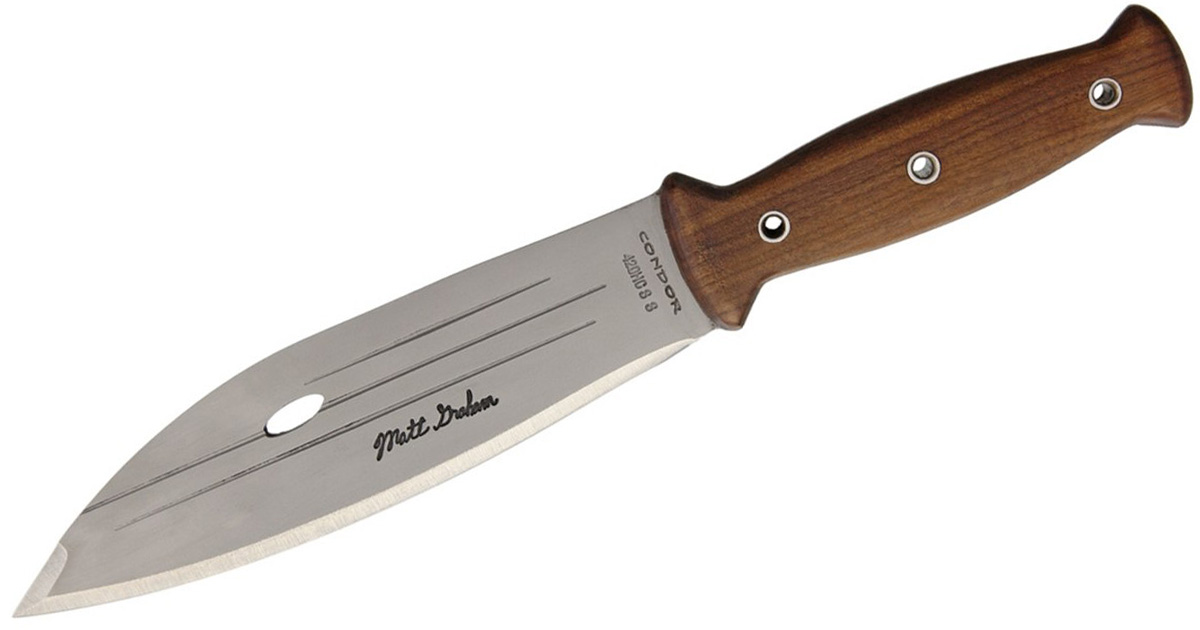 The Primitive Bush Knife was one of the first knives to really put Condor into a broader field. The knife was designed by survivalist Matt Graham. It is a unique and very refined design with an 8-inch blade made of 420HC stainless steel. It has a hardwood handle that conceals the skeletonized full tang.
This knife has been a hit and helped spawn a few other knives in the Primitive family, including the first folder from the company called the Primitive Bush Folder.

Condor Solobolo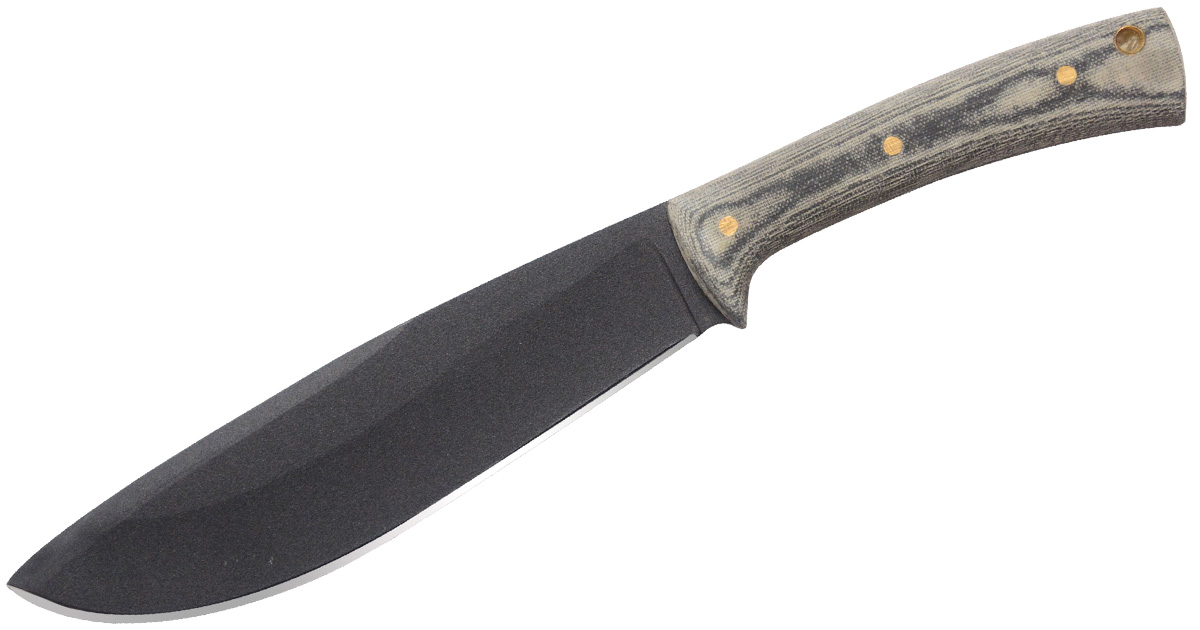 I love the look of the Solobolo. This is essentially a cross between a bolo machete and a fixed blade camp knife. It is a strong chopper with an 8-inch 1075 carbon steel blade with black coating. Because handle comfort is essential on a chopper, the knife features a Micarta handle with the right amount of texture.

Condor Bushcraft Basic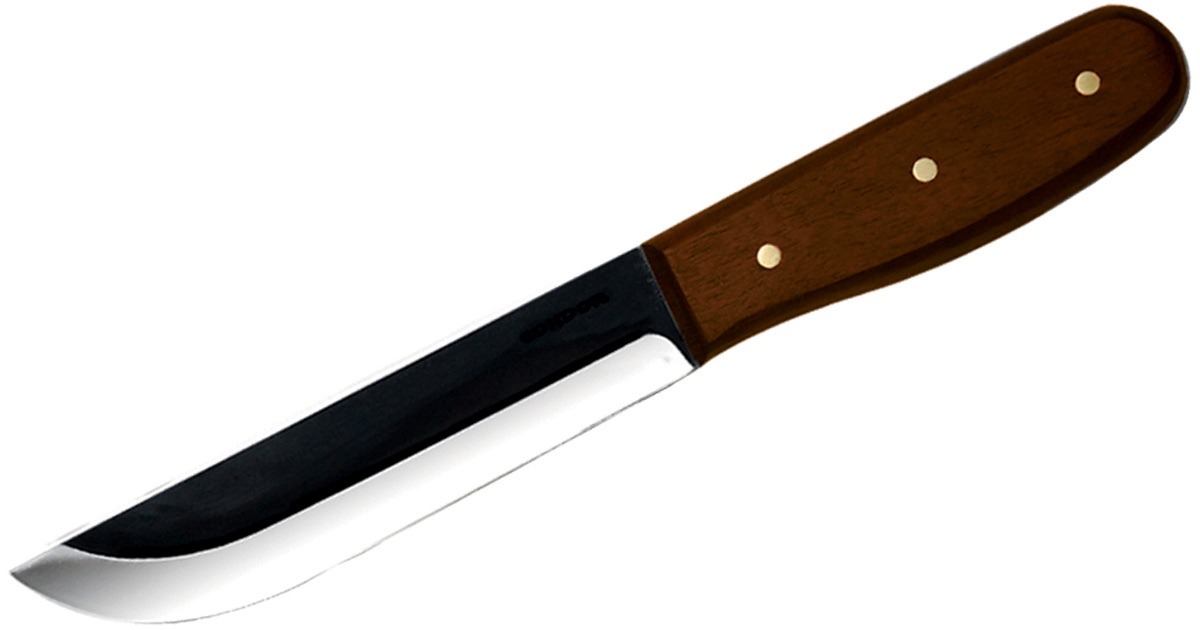 Finally, there's the Bushcraft Basic. This is another one of those underrated bush crafting knives that's frequently called one of the best for the money. The Bushcraft Basic really strips off the nonessential elements of a knife to leave you with the basics.
This doesn't conceal a survival kit in a hollowed-out handle or carry a bunch of bells and whistles, but it will do the job.